1-WAY TIX TO HELL IN THE HEAT
The Darkness LIVE Review at 'Glass House' Pomona, Calif.
The Darkness – Pomona 10-09-2015
By: Mike Skillsky
Pomona, CA — Temperatures in the triple digits didn't stop the rock & roll faithful from lining up outside the Glass House in Pomona, CA. Friday night.   The Darkness were back in town in support of their latest release The Last Of Our Kind, and these eager fans were ready to eat it up.  The Darkness fans are like a secret society; kinda like they're in on something very special that no one else knows about.   There's a bond there.  You can feel it walking amongst them.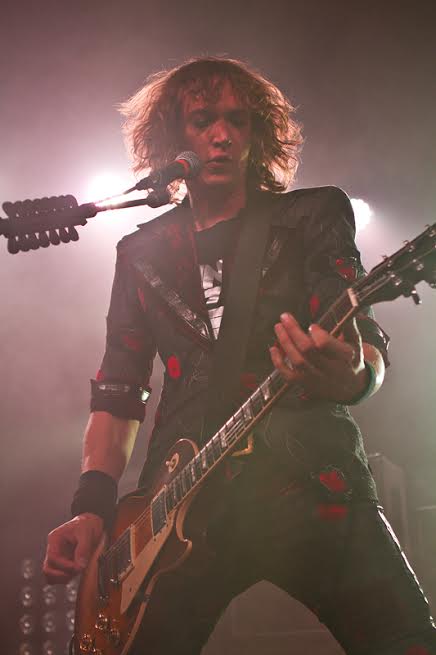 The Glass House is a very nice venue to see a show with a standing room only layout giving it a mini Hollywood Palladium vibe.
The brothers Hawkins along with bass player Frankie Poullain & newly recruited drummer Rufus Taylor (yeah, son of that guy in Queen!) opened with Barbarian before tearing into fan favorites such as Growing On Me, Givin' Up, One Way Ticket (To Hell & Back) and of course I Believe In a Thing Called Love.  The audience tries their collective best to sing along with every lyric, which can be pretty comical when Justin hands the mic duties over to the crowd as they try to match his brilliantly over-the-top falsetto.  Other's try to play air-guitar to Dan's ridiculous riffs that are as tasty as anyone not named Malcolm Young.
Justin's interplay with the audience is infectious.  He's like a precocious little boy up there but every bit a rock star.  He owns the crowd.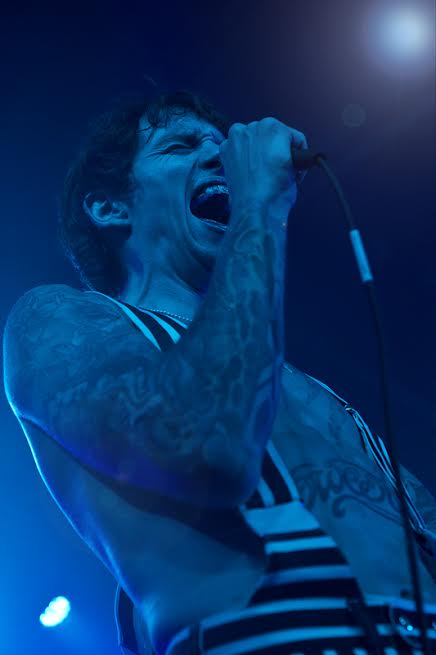 For the first time in my experience having seen The Darkness a handful of times through previous tours, an electric piano made its way on stage and we're treated to (and I mean that!) a rousing version of English Country Garden.  This is not a song I imagine people were clamoring for on the way to the show, but they will most definitely be hoping for it on future tours as it simply brought the roof down.  Justin confidently sat at the keys while occasionally switching gears to play his familiar white Les Paul (staying seated on his piano stool!).  It was a Bohemian Rhapsody-esque moment and a show highlight.
The show closed with Justin doing his familiar, but still hugely welcomed, tour of the crowd during Love On the Rocks With No Ice.  Riding the shoulders of a roadie, he circles the venue providing guitar licks and high-fives to the audience.  Old-school rock & roll excess!
Too many shows these days feature bands that appear to be going through the motions, lacking the energy and spectacle that we became accustomed to in the 80s & early 90s.  The Darkness are the antithesis of that approach giving everyone who buys a ticket every pennies worth.  They are a throwback in every sense of the word.  The Last of Our Kind?  Yep!
Review and photos by: Mike Skillsky