20 QUESTIONS
John Corabi former Motley Crue singer – January 7th 1999
Welcome to our latest 20 Questions. This time we've gotten former Motley Crue and current Union frontman John Corabi! In our long history of 20 Questions, this is one of the best ones so far. Crabby didn't take any of the questions serious, and said some funny shit to boot. This is the 20 Questions that all others will be compared to.
1. What are you currently up to? (Now is the time to plug you shit. CDs, websites, tours, etc.)
Crabby: I'M TRYING TO COMPLETELY PHASE MYSELF OUT OF THE MUSIC BUSINESS SO I CAN GET A SEX CHANGE AND "COME BACK" AS A SPICE GIRL……
2. Nikki said in the latest issue of Metal Edge that the legal situation you are in with Motley will be resolved "whenever he gives up, 'cause we don't. We've never given in." How do you respond to that?
Crabby: DOES THIS MEAN I HAVE TO TAKE BACK THE BOAT, DODGE VIPER AND JET THAT I JUST BOUGHT?
3. Is it true Bruce is a bitch and flys to the gigs and makes you guys ride on the bus?
Crabby: NOT TRUE….BUT YOU SHOULD SEE HIM A LINGERIE AND HEELS!!!
4. What was your 15 minutes of fame like in the Crue?
Crabby: IT WAS ONLY 10 MINUTES, PUNK!
5. How many wigs have you seen Mick Mars wear?
Crabby: CAN'T TELL YOU, THEY MIGHT COUNTER SUE. BUT I CAN TELL YOU HE HAS 5 BLACK BERETS AND ONE TOP HAT….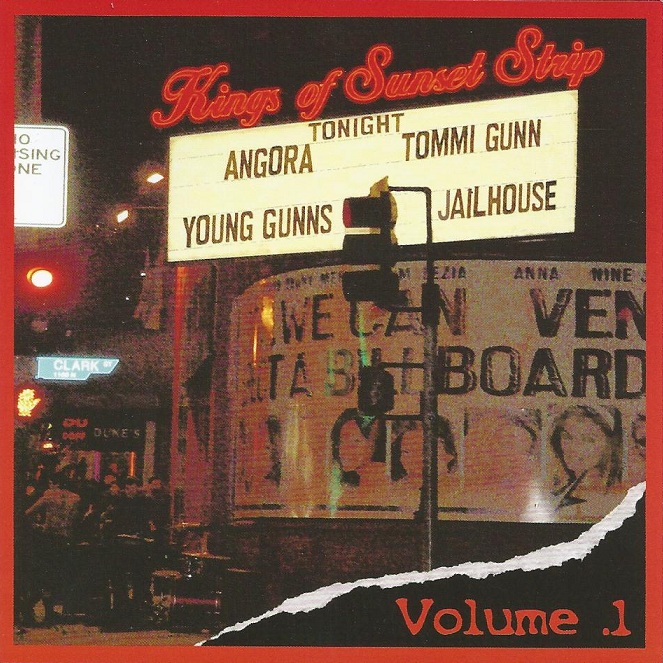 6. What current 80s bands should just call it a day and go home?
Crabby: ANGORA….
7. Are you still hoping Union will become famous?
Crabby: YEAH….THEN I CAN BE PESTERED BY THE PAPPARAZZI, TO THE POINT I CAN HAVE NO PRIVATE LIFE WHAT-SO-EVER, THEN KILL MYSELF LIKE COBAIN AND BECOME A LEGEND WHO, IN TURN, IS COMPARED TO JOHN LENNON, LEAVE ALL MY MONEY TO A "SAVE THE OTTER FOUNDATION", AND GET MY FACE ON A T-SHIRT THAT'S SOLD WORLD WIDE AT SPENCER GIFTS…
8. What percentage of the time would you say Vince Neil sings in key?
Crabby: DEPENDS ON WHAT PERCENTAGE OF THE TIME HE'S BEING PAID….
9. How many dudes do you think your chick has banged?(We know of 3 at least)
Crabby: YEAH BUT THEY DON'T COUNT 'CAUSE SHE BANGED ALL OF THEM AT ONCE. TOGETHER THEY HAD THE COMBINED DICK LENGTH OF A GERBIL….SO SHE DIDN'T HAVE ACHOICE….
10. When your up on stage with Union, do you ever get Angora flashbacks? (meaning a small crowd and no respect)
Crabby: SEE QUESTION #6
11. Did Tommy ever punch you in the spine?
Crabby: NO, HE KICKED ME AND I BROKE MY NAIL….
12. If you were stranded on a deserted island with Bruce Kulick, Gerri Miller, or Nikki Sixx, who would you fuck first?
Crabby: IT'S OBVIOUS ISN'T IT? I'M SUING NIKKI….WHO DO YOU THINK I'D FUCK!?
13. Where is the strangest place you've ever pleasured yourself?
Crabby: I DIDN'T THINK IT WAS THAT STRANGE UNTIL THEY TOOK PEE-WEE TO JAIL….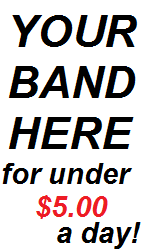 14. Two part question: When was the last time you threw up and what the wildest party you ever went to?
Crabby: SCENARIO: TOMMY, ME, PANTERA, STRIPPERS, ALCOHOL, X-TACY, HEROIN, NO SLEEP ANSWERS BOTH QUESTIONS….
15. Who's taller: you, Prince, or Hank The Angry Drunken Drawf?
Crabby: HORIZONTALLY OR VERTICALLY?
16. Would you ever consider re-joining Motley if they fire fatty again?
Crabby: OF COURSE! THAT'S WHAT I'M DOING! HOLDING OUT FOR THE BIG REUNION BUCKS!
17. What the stupidest 80s rock album you ever bought or heard?
Crabby: I DON'T BUY RECORDS MAN…I'M A ROCK STAR DUDE….PEOPLE GIVE ME SHIT….
18. Are you guys bummed that Gerri Miller is leaving (being fired) from Metal Edge?    Crabby: OF COURSE….WHERE ELSE ARE ALL OF US WASHED-UP, OVER-THE-HILL, HAS-BEENS GONNA GET PRESS?
19. How many CDs did Union sell? (Note: we will automatically divide your answer by 4)
Crabby: WELL, THERE'S MY FAMILY……BRUCE'S FAMILY……BRENT…..JAMES……UH…….SEVEN.
20. Due to circumstances beyond our control, Union won Worst Band Of The Year in the 1998 Metal Sludge Readers' Choice Awards. We didn't even vote, the Sludge Army did. Evil bastards! Despite our efforts to tell people to vote for anybody but Union, you guys still won. So do you have an expectance for everyone?
Crabby: HEY, AREN'T WE SUPPOSED TO GET TROPHIES OR SOMETHING? HOPE WE WIN AGAIN NEXT YEAR!!!
Go Visit Some Crabby Links:
GO TO THE UNION ASYLUM
GO TO THE JOHN CORABI TRIBUTE PAGE