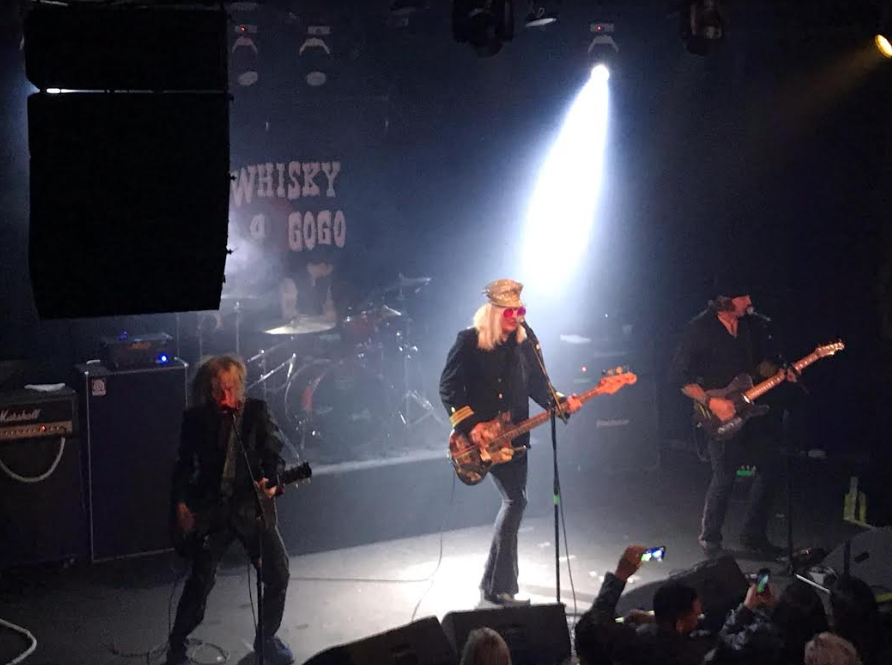 30 YEARS LATER AND STILL, HIGH ON A NEW THING
Enuff Z'Nuff welcome back guitarist Alex Kane at Whisky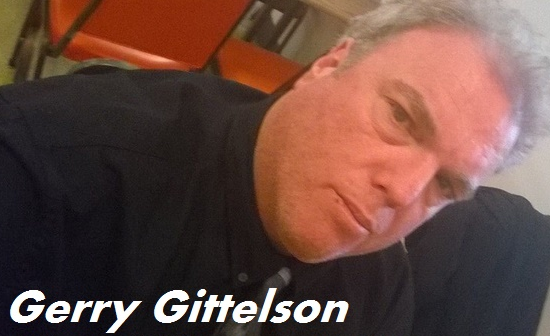 WEST HOLLYWOOD, Calif. — Legendary glam band Enuff Z'Nuff returned to Southern California this past week for a couple of well-received concerts, and this time the group welcomed new guitarist Alex Kane, who was actually a founding membe. way back in the 1980s prior to Enuff Z'Nuff signing a record deal.
"Oh yeah, it's totally great to be back," said Kane, who has played with Life, Sex & Death, Marky Ramone and others. "I mean, Chip Z'Nuff and I and all of us, we're all ridiculously good friends, but I had just five days notice. When Chip first called and was like, 'Hey, can you tour with us?' and I was like, 'Yeah, I'd love to. When? In June? When do we rehearse?' And Chip said, 'No, no, the first show is in five days, and we're not rehearsing!'
"So I just walked up, and I didn't stink up the place, and I worked my fuckin' dick off for not only the band but the fans as well."
The group headlined at Slide Bar in Orange County on Thursday, then the nearly sold-out Whisky on Friday on the Sunset Strip.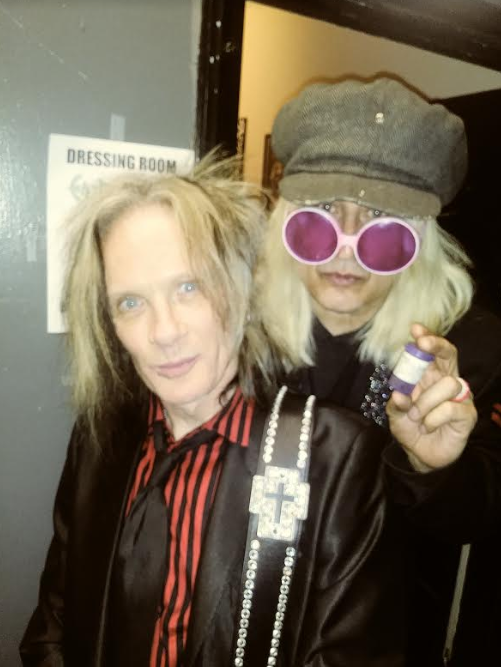 "We now have two original members," Z'Nuff said.
Alex Kane and Chip Z'Nuff backstage at Whisky-A-Go-Go
The Whisky was well-packed by 10 p.m. when Permacrush took the stage and kicked ass, as standout singer/guitarist Chris Crush delivered the usual crowd-pleasers like "Starstruck," 'My only friend" and "Love to Hate" plus a few selections from the band's brand-new album "Crushin' It."
The Thrill Seekers also delivered a solid set of melodic rock songs just before Enuff Z' Nuff, as Poison's Rikki Rockett, ex-Cinderella's Fred Coury, Muse's Matt Bellamy scenemaker Riki Rachtman and Budderside's Patrick Stone all made their way into the club.
On "Baby Loves You," Chip sounded just like former singer Donnie Vie. On "Jean Genie," things came off like they wrote the Bowie classic themselves. On "New Thing," the memories from 1989 flooded the room.
The group also performed a few songs from new album "Diamond Boy."
Speaking of 1989, Chip couldn't help looking back to an era when Enuff Z'Nuff were MTV stars who performed at such prestigious venues as the Hollywood Palladium on Sunset Boulevard and the old Palace on Vine Street.
"Great memories," Z'Nuff said. "Off the top of my head, I remember the guy in Alice & Chains coming into our hotel room at the old Sunset Hyatt, and he said something wrong, so we threw him out of the room, and he came back with his tail between his legs and said, 'Hey guys, I'm sorry for what I said' — and I don't know know what he said — but we let him back in because he had a big bag of pot.
"I remember wonderful moments with Cheap Trick and Rick Neilsen coming up on stage with us and Robin Zander singing with us at the Palladium."
How does the trim compare after 30 years?
"The trim is still fine because I still look in that age group. I guess, how would I say it? I find myself confusing motion with progress," Z'Nuff said "I love women, and any age is OK. Old habits are hard to break. In the old days, there was a lot of young trim at the shows, and now, they're moms and dads bringing their kids, so it's all good. Who cares who's driving the bus? Let's get to the picnic."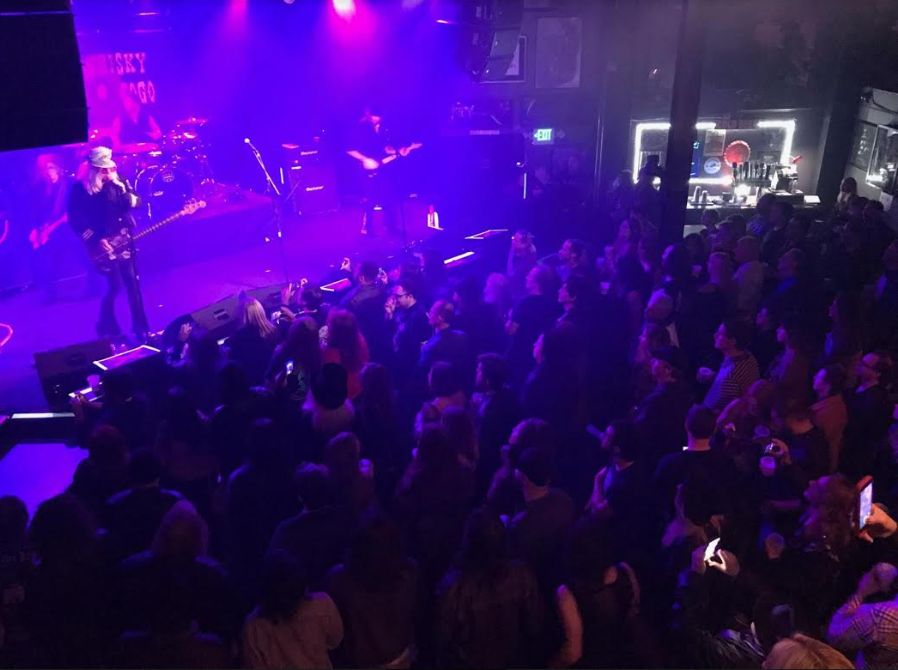 Chip Z'Nuff and his band Enuff Z'Nuff rock a packed Whiksy-A-Go-Go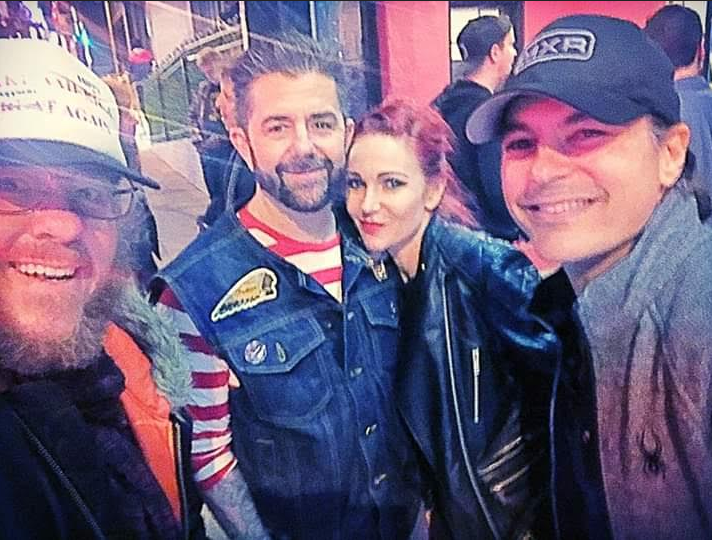 Happenin' Harry, Riki Rachtman & friend along with Fred Coury out on the Sunset Strip
Permacrush supported on both nights,  as Z'Nuff and Crush have formed a strong bond over the past couple of years.
"Permacrush is solid as a rock. Chris Crush works hard out there," Z'Nuff said. "He's got a vision, and anytime you see a musician that's got a passion, I try to help 'em along. I believe he's got some good things to show in the future.
Permacrush is a band on the rise.
"I am totally a fan of Chip Z'Nuff. Anytime we get to do a show with them, I will sign up immediately," Crush said. I am more than willing.
"Crushin' It" features 12 songs.
"It's all rock songs, I think people of this genre will appreciate these songs," Crush said. "They're strong songs, they're fulfilling, they're basically something that makes you want to go eat some food and digest it. I don't know. It's rock and roll music, dude. I think people who appreciate rock will like this record,"
Gerry Gittelson can be reached at gerryg123@hotmail.com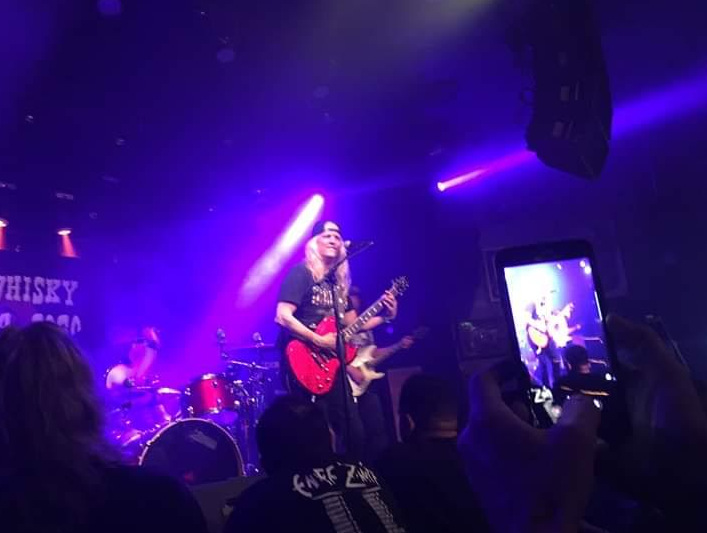 Chris Crush and Permacrush crushing it on Sunset Strip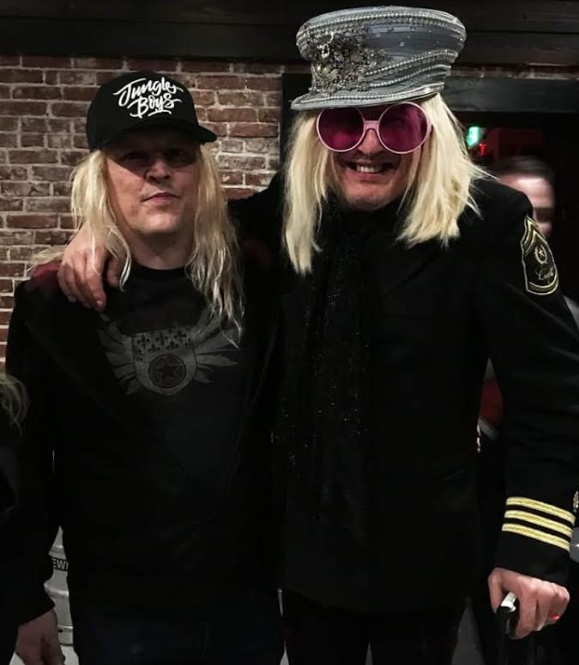 Crush Z'Nuff