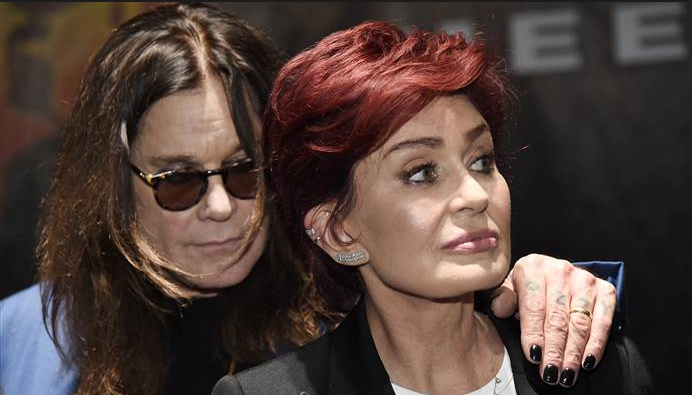 6-PACK?
Sharon Osbourne claims Ozzy had sex with 6 women, one of which was a Russian teenager
Blabbermouth —Sharon Osbourne claims that her husband Ozzy Osbourne had several affairs before she learned of his indiscretions thanks to a misdirected e-mail.
In August 2016, Ozzy apologized to the women with whom he has had extramarital sexual relationships and admitted to undergoing therapy for sex addiction. Ozzy's statement came out in the wake of the first interview given by Michelle Pugh, the celebrity hairstylist whose four-year affair with the BLACK SABBATH singer was discovered by Sharon and nearly ended their 33-year marriage.
But Sharon revealed in a new interview with the British paper The Telegraph that "there wasn't just one woman; there were six of them. Some fucking Russian teenager… then a masseuse in England… our masseuse out here [in Los Angeles]… and then our cook," she said. "He had women in different countries. Basically, if you're a woman giving Ozzy either a back rub or a trolley of food, god help you."
Ozzy's affair with Pugh was exposed in May 2016 after Sharon learned of the mistress by searching through his e-mails.
"We were sitting on the couch watching telly; Ozzy on one couch and me on the other," Sharon recalled to The Telegraph. "And suddenly, he sends me this e-mail. 'Why did you send me this stupid e-mail?' I asked, and when Ozzy told me that he hadn't sent me anything, I grabbed his phone and said, 'Look!' And, of course, it was a message meant for one of his bloody women."
Read more of this story at Blabbermouth courtesy of Telegraph