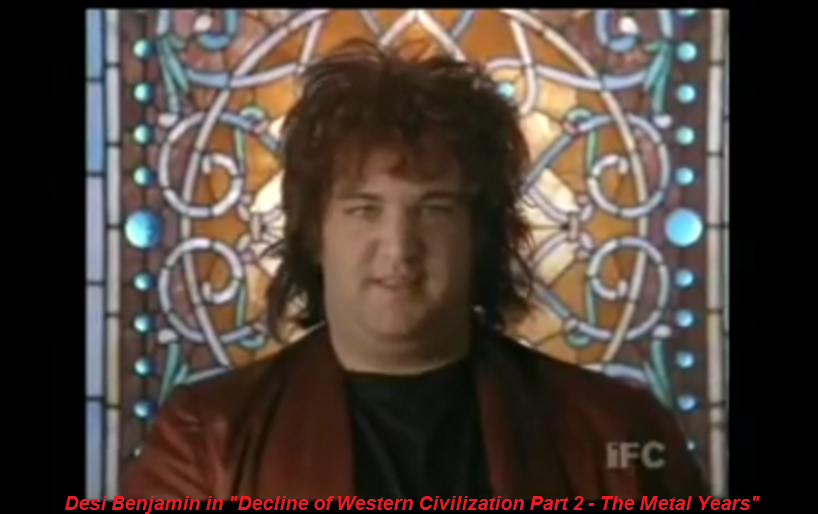 ALL ABOUT THE BENJAMIN
METAL SLUDGE A TO Z: With Hollywood yesteryear promoter and scenester Desi Benjamin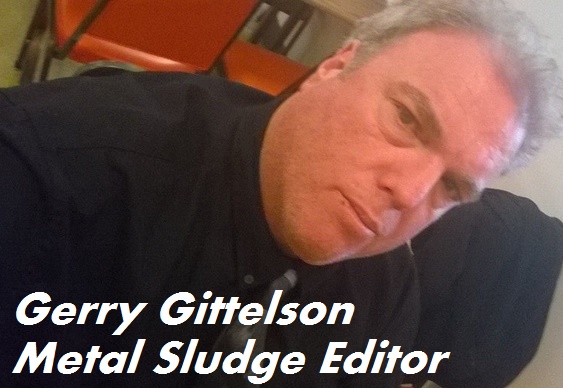 HOLLYWOOD, California — Once a key figure in the vibrant Post-Poison era on the Sunset Strip, Desi Benjamin is back.
The former club promoter and A & R executive is promoting his new documentary called "Scenesters: Music, Mayham and Melrose Ave., 1985-1990."
"We were looking for a new sound and a new look. Bored with what we knew, we ushered in bands that lived harder and drank more than we did – bands like Hanoi Rocks, Guns N Roses, Jane's Addiction," Benjamin said. "It was freeing to be young and rock'n'roll – we changed the fashion and its rules, ran the town, set the scene and remade Melrose Avenue into our street. It was OUR time."
The 80-minute documentary goes back to the clubs, the scenesters, and the "mover and shakers" of the time – the bands. It is a non-judgemental look at a musical movement that defined a generation and explained a culture.
And so we grill Mr. Benjamin with our latest installment of Metal Sludge A to Z.
________________________________________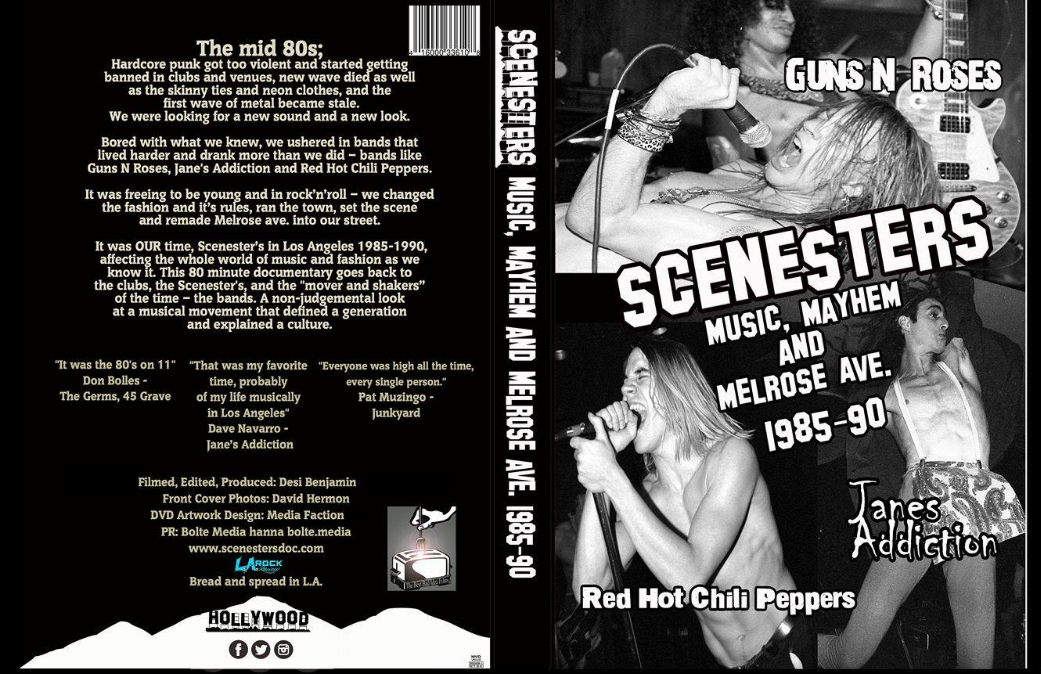 DVD Description: Scenesters: Music, Mayhem & Melrose Ave. A Documentary 1985-1990 movie is scheduled to be released Apr 07, 2017 by the Bestbad studio. SCENESTERS captures a moment in time when Punk, Glam, Hard Rock, Alternative and Metal all collided and meshed in Los Angeles in the mid 80s. Scenesters: Music, Mayhem & Melrose Ave. A Documentary 1985-1990 video Featured are the first-hand accounts of people who were completely submerged in the culture… People who changed the rules of fashion, set the scene, and made Melrose Ave ground zero for bands like Guns N Roses ,Jane's Addiction, and The Red Chili Peppers.
A is for Ace of Spades — Please share a Lemmy story.
Met Lemmy once of course at The Rainbow. I told him I really wanted George Thorogood, who was on E.M.I./S.B.K. and i did A&R at the time was looking for songs. I said to my boss, "I think "Ace Of Spades" would be great for George!". He said to me, "It's to highbrow for George". I tried.
B is for Birthday — Do you remember when the Drunk Fux (GNR!) played your party at Teaszer?
I didnt book that show. They had tendency to put my name on the bill on the marquee on Sunday's. Either the person that put up the marquee didnt know or the management knew. I didn't care.
C is for Cunnilingus — Are you good at it?
If the girl likes it, it's great. If not, it's a train wreck.
D is for Documentary — Tell us about your new project.
When goth, rock, punk, glitter, garage and dance all collided for that brief moment in Los Angeles History from 1985-1990. I would see GnR at The Troubadour and after that going to DTLA to see Jane's Addiction at Scream at 9th and Grand then back to Canter's, Ben  Franks or either of the 3 Denny's at 4am. This was everyday occurrence. It was an exciting time.
(Inset photo right: Desi Benjamin (seated) with Brent Muscat and Greg Steele of Faster Pussycat and at left Bay Area rocker George)
E is for Eddie — Are you a Van Halen fan, or do they stand for what you do NOT like?
What's not to like? He changed guitar as we know it and he changed the tone.  Strat with a Les Paul pickup? I heard Wayne Kramer(MC5) had a Strat with a P.A.F. pickup.
F is for Fucking — Do you still get laid as much as you did back in the day when you were prince of the Sunset Strip?
Not really no. I had a couple girls that i dug yes but i didn't play well with the "mud wrestler/stripper" type.
G is God — Do you believe?
"I still believe in God, but God no longer believes in me."   Mission UK.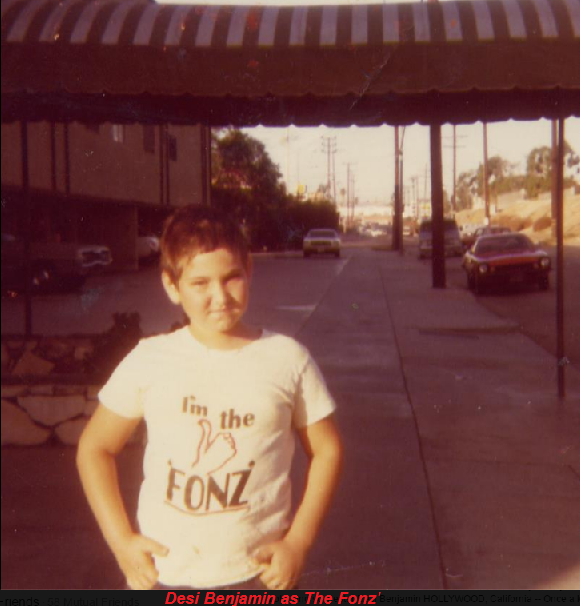 H is for Heroin — Ever tried it?
Shot up? No. Too many people I knew from the scene died from the drug.
I is for Infidelity — Are you a one-woman guy or an alley cat at heart?
One woman.
J is for Justice — Have you ever been in jail? If not, how close where you?
I been to jail. 2009 I got pulled over for a warrant from 1993 failure to register my car. I had 10 cars since 1993, The drivers license and my eye color didn't match. I sold a car to so English guy who didnt register it, got a ticket and used my info.
K is for KISS — Who is your favorite member?
Peter. He is my guy.  Always great vocals.
L is for Life — How is your life 30 years after the Music, Mayhem & Melrose?
Once a L.A club kid, always a L.A. club kid. It's a bond certain people have with each other no cell phones, twitter can duplicate… but hey its all good though
M is for Mariah — Would you still fuck her even after the NYE debacle?
Of course!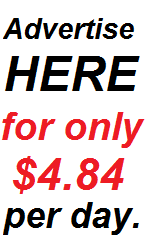 N is for Whoa Nelly — Is it true she used to confiscate a band's guitars if they couldn't come up with their pay to play money?
I heard yes. Not cool. I was with a "pay to play" company called After dark. Sure we had those bands but if they come short oh well. I didnt book the PTP bands, i booked the headliners like D'moll's, Warrant, Burning Tree, Damn Yankees, Cathouse etc.
O is Oh shit — Is this country headed in the right direction?
It so out of my hands.
P is for Prince — Did one of his big bodyguards ever beat you up?
No.
Q is for Quasi glam — Remember that great clothing store on Melrose?
After my time. I remember Let It Rock, Flash Feet, Retail Slut, Vinyl Fetish, and Arron's.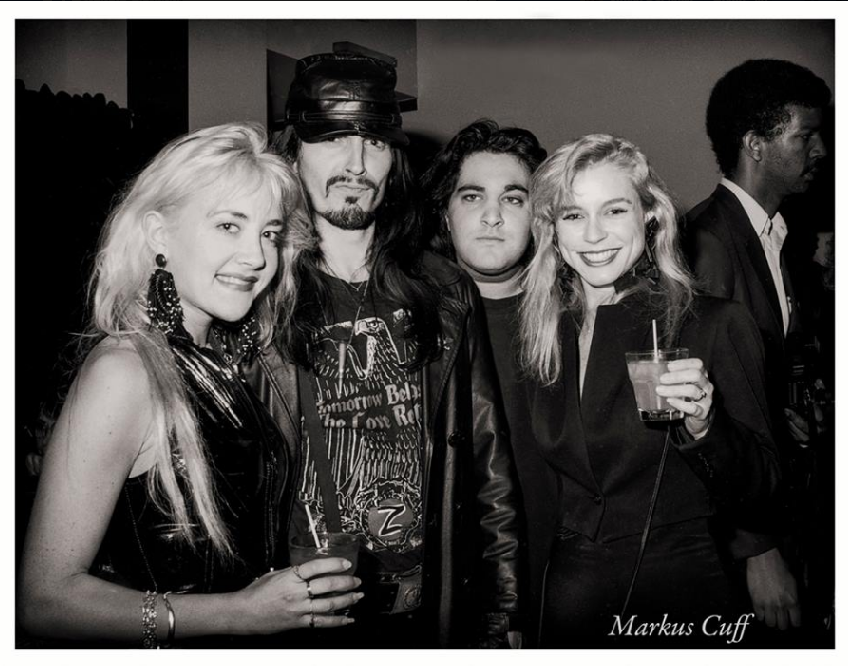 Heidi Richman, Slam T. Hide, Desi Benjamin and Amanda Brix Toland
R is Rock and Roll — Is this new documentary going to put you back on the radar?
It's a time capsule. I am not in it.
S is for the Sunset Strip — Share a memory or two from Rock N Roll Dennys.
Met Kim Fowley there. He said to me, "what do you do?" I said, "I play bass guitar!" Kim said, "You are Jewish! don't be in a band, OWN ONE!" I was Kim Fowley's driver and his right hand man from 1988-1991. I completed the Kim Fowley's Rock n Roll Boot Camp"
T is for Taste — In your prime as a local rock promoter, were you a Top Ramen type of guy or Rainbow corner table guy?
Ben Frank's and Canter's
U is for Uncool — Name a band, big or small, that is (or was) sadly comprised of least one complete idiot.
Sting for breaking up The Police.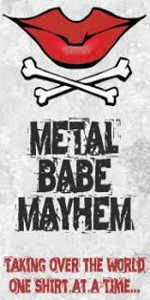 V is Vagina — Did you always use a condom?
Lots of different condoms. both for men and women.
W is for Whiskey — Still like to get fucked up?
Never did.
X is for eXtra — Anything else you want to add?
X was an OK punk band.
Y is for just say Yes — Any regrets?
Nothing at all.
Z is for WiZard of oZ — Which character do you most relate to (and it is OK to be Dorothy)?
The Wiz (Richard Pyor was the best). It's fine to be Dorothy. I love Diana Ross.
Desi Benjamin @ Facebook  – YouTube 
Scenesters: Music, Mayhem and Melrose Ave 1985-1990 @ WebSite – Instagram – Facebook  – Store 
Desi Benjamin Bio:
Scenester, Manager, Club Promoter, A&R Executive, Desi Benjamin, L.A. native, started out in the music business as a young kid with an attitude about music, location and style. One of the first promoters to support the early days of the LA metal scene, he was profiled in the movie "Decline of Western Civilization 2: The Metal Years" and was known as the 'guy' who took shots on bands even as they got off the Greyhound from Iowa.
An A&R executive who worked with Virgin Records and SBK/EMI Records, Benjamin parlayed his passion for telling the untold stories of the 80s into this documentary. Be forewarned, it was a time of sex, fashion, drugs and rock'n'roll.

Gerry Gittelson can be reached at gerryg123@hotmail.com