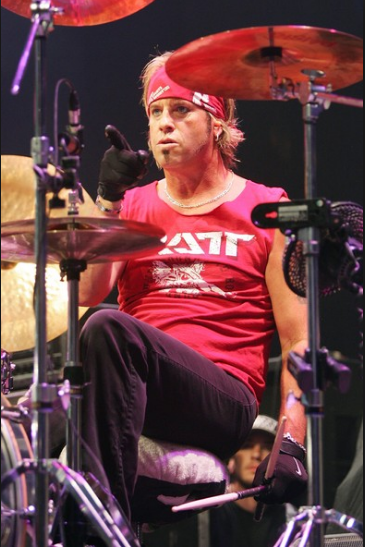 BACK FOR MORON
Bobby Blotzer hurls insults at Ratt members in new public statement
Facebook — Former Ratt drummer Bobby Blotzer has spoke out on his Facebook today (February 13th).
Blotzer posted for the first time since late January when he was on vacation in Hawaii.
The band's longtime skin basher was expelled by all surviving members of the multi-paltinum selling group in November 2016.
Blotzer wrote on his official The Ratt Experience Facebook page; "Just a small bit of info regarding the three bland mice show over the weekend and where things stand on the legal side. 
"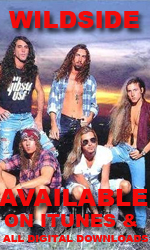 Blotzer then added; "Thing look a lot worse than you think. If those lying thieves or anyone not privy to this knows whats going on, it sure as fk ain't over. It it were, where's the judgement?"
Ratt currently includes classic era members Stephen Pearcy (vocals), Warren DeMartini (lead guitars) and Juan Croucier (bass).
The trio are joined by former Quiet Riot member Carlos Cavazo (guitars) and Jimmy DeGrasso (drums).
DeGrasso has made several appearances with Ratt in recent years including last year's "The Stowaways" appearance at the 2016 Monsters of Rock Cruise send-off show.
The West Coast Monsterwood cruise was the band's first appearance together since all hell broke loose with the related legal circus.
Word on the street is that DeGrasso will be the "new" drummer in Ratt.
DeGrasso has previously performed with Megadeth, Lita Ford and Alice Cooper among others. But has also played for Ratt on a few occasions.
In early 2014 while Blotzer recovered from neck surgery, DeGrasso played shows with the group on a short West Coast run. (see videos below)
Wikipedia says: "It was announced in early 2014 that he would temporarily be filling-in for Bobby Blotzer in Ratt, and played with them on the Monsters of Rock cruise. He is the first drummer to have filled in for Blotzer, since he joined the band in 1982. He filled in for Blotzer again on Monsters of Rock Cruise in October 2016 before becoming official touring drummer in 2017."
Blotzer also tells readers; "Can't give it all but, I can say with a true tongue, this is definitely not over. Very good surprises coming."
Bobby Blotzer's full statement is screen captured below.

Stay tuned as we all continue to go round n' round.