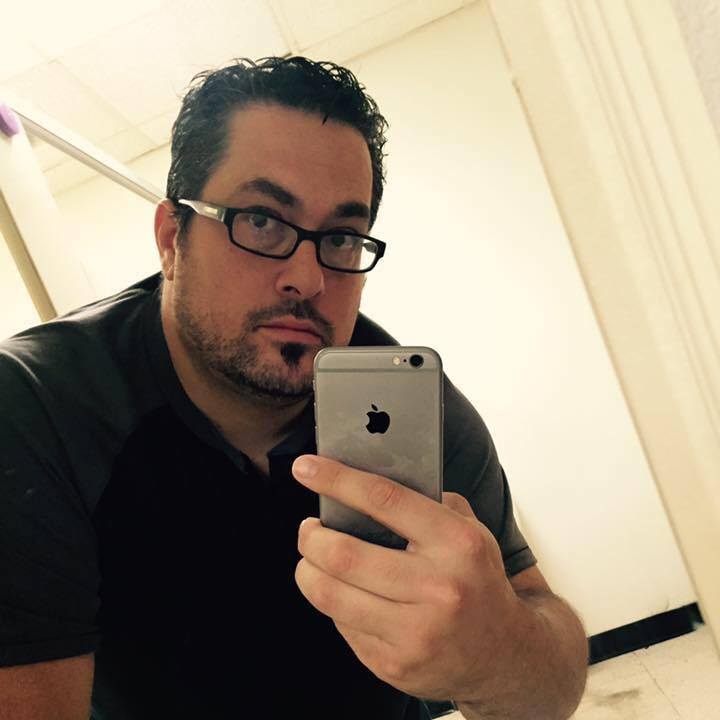 BACK FOR MURR
METAL SLUDGE EXCLUSIVE: Midwest promoter Justin Murr is thrilled to host the star-studded Rock N' Skull festival in October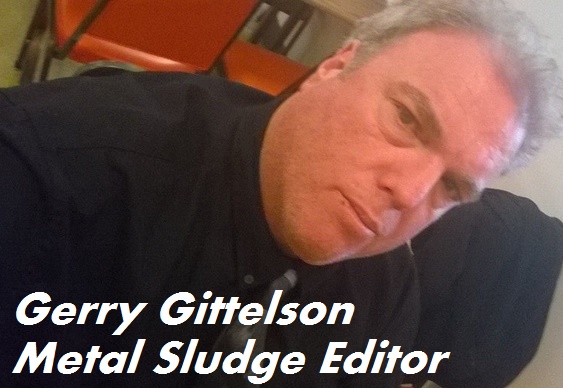 LOS ANGELES — Rock N Skull is in its fourth year as one of the Midwest's top weekend rock festivals, and the event keeps getting bigger and better.
L.A. Guns (with both Phil Lewis and Tracii Guns back together­), Stephen Pearcy, Brian Howe (ex-Bad Company), Jack Russell's Great White, Enuff Z'Nuff, Tuff, Pretty Boy Floyd and Danger Danger are among the acts participating in the four-day festival in Joliet, Ill., near Chicago, beginning on Thursday, Oct. 27.
You can purchase tickets HERE.
Metal Sludge caught up with Rock N' Skull promoter Justin Murr of LNJ Entertainment, and the Illinois native gave us the lowdown on what to expect.
—————————————————————-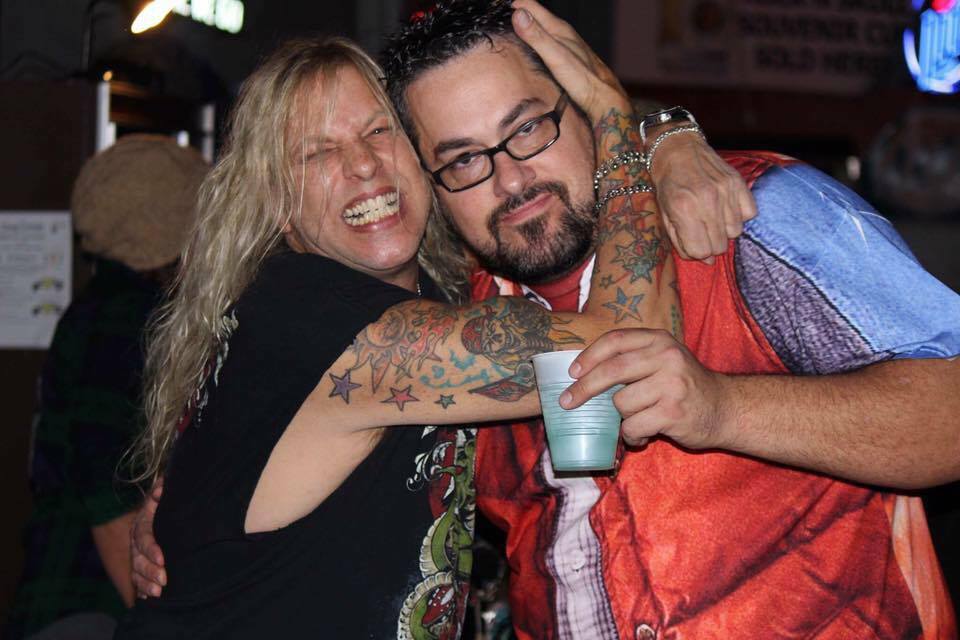 Ted Poley of Danger Danger with Rock N' Skull promoter Justin Murr
METAL SLUDGE: Ok, so tell me the very latest with your show. Is it going to be spectacular as expected?
JUSTIN MURR: Rock N Skull actually started with very humble beginnings. A guy named Arttie Parker and I started it — it was called Skull Fest the first year — in North Platte, Nebraska. Only 130 people attended but it taught me a lot — and I lost a lot — on how to run an event. Four years later now, we are going to our biggest venue yet in Joliet, Ill.  (near Chicago) with a cap of 1,000 tickets that are selling well, and we are expecting to have a great four-day fest. This year, four days of rock, over 30 bands headlined by Phil Lewis and Tracii Guns on Thursday, L.A. Guns on Friday, Brian Howe (formerly of Bad Company) on Saturday, then Stephen Pearcy with special guests on Sunday.
Who is Pearcy's special guest?
MURR: Well I know it was hinted, but believe it or not, I was informed by their agent I can not name names but can say he knows them.
Who knows them? Pearcy or the agent?
MURR: Pearcy knows them, the agent knows them, I even know them, but in the crazy world of rock n roll, especially in this situation, I am not "allowed" to say. Gerry, for legal reasons, the artist and the agent have made it clear he will have some "special guests" from his past performing with him and his solo band.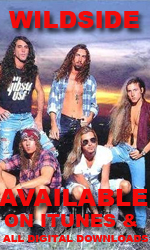 Backing up a bit, how is the night life in North Platte, Neb.?
MURR: Great question, I am an Illinois guy, so me and my crew drove 14 hours to North Platte and for 3 days, 130 peeps and me lived like it the Sunset Strip — just with corn fields and a lot less Aqua Net.
You smoke pot with Chip Z'Nuff?
MURR: No, drank some blue drinks with Ted Poley though.
As an expert, give us 3 warning signs that maybe an old 80s band should quit trying to tour again.
MURR: 1. When there is more bands members then audience members at your show
Nice. Go on
MURR: 2. When you have a meet and greet for your fans and the promoter is the only one who shows up.
That's a little close to No. 1 but OK.
MURR: Gotcha. 3. When you're in a band and you can't even remember the original members anymore.
Of all the bands you've worked with, as far as backstage stuff, who was the most wild and crazy, and which one was surprisingly refined?
MURR: Durning Skull Fest in North Platte, Nebraska, I was there for the infamous Faster Pussycat/ Corabi invading Stryper (Michael and Oz's set) —  that was crazy and fun. In fact there is YouTube vids of it. Refined, believe it or not, we had Wes   and Puddle of Mudd here, and the show went off without a hitch and Wes was a complete professional and hung out with the fans.
Did you pay him before he played or after?
MURR: They were paid before.
So you had your fingers crossed!
MURR: I was nervous, no doubt, just because of what I had heard. After meeting him, he was super nice and put on a great show. The show made money, I would book him again without any reservations at all.
Are you glad Phil Lewis and Tracii are back? They are stronger together than apart, no?
MURR: Yes, and I hope I had a little to do with it. Maybe not, (laughs). I had called their agent last year and asked — after seeing Phil and Tracii doing some songs together on YouTube — if there was any way I could make an offer attractive enough to them to have them play at this year's Rock N Skull. They both confirmed — then I saw a few other shows being booked with them. Huge fan.  Phil and Tracii are both great guys, so it's a win win for everyone involved especially the fans.
Do you have a HINT on Pearcy special guest?
Is it Blotzer???
MURR: (laughs), no I don't think Blotzer will be joining him. Would be cool, just don't think it will happen, at least not at Rock n Skull, but I will say where there is cheese, there is mice.
Ok, so another RATT connection perhaps?  Tawny Kitaen, maybe?
MURR: Maybe (laughs), I wouldn't mind that at all.
You married or single?
MURR: Going through an ugly divorce, so closer to single but still legally married.
She didn't like you carousing all night?
MURR: I don't think she liked me!  Eighteen years of marriage sometimes changes people's points of view.
If fans want to fly in for a big weekend of rock, any advice on good Joliet hotel deals? And where is the best country-style breakfast in town?
MURR: Harrah's Casino is two blocks down from the venue, and that's where Sarge (Dominique Hobbs) and I will be staying. Make sure you tell Tawny! Red Roof Inn is doing a Rock n Skull special for $50 a night with breakfast. We will see how that casino breakfast buffet tastes on Saturday morning, and then I'll get back to you! In 2017, Rock n Skull returns to Pekin, Ill., as we move into a 5k seat venue. Really excited for this year and what the future holds for this event!
Oh, last question: Do you think there will more girls than guys?
MURR: Being newly single, I'm hoping girls!
Gerry Gittelson can be reached at gerryg123@hotmail.com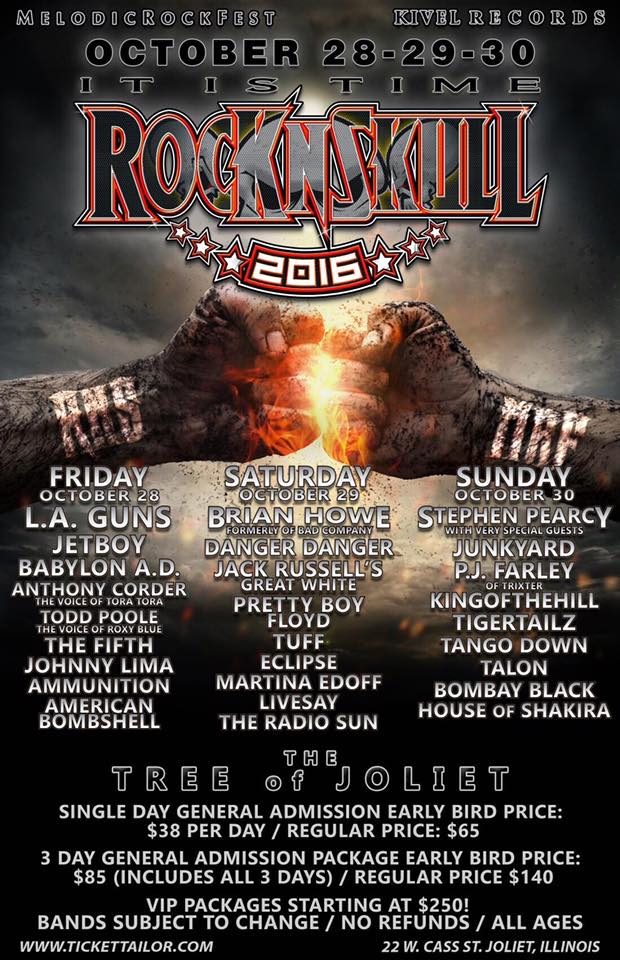 You can purchase tickets HERE.