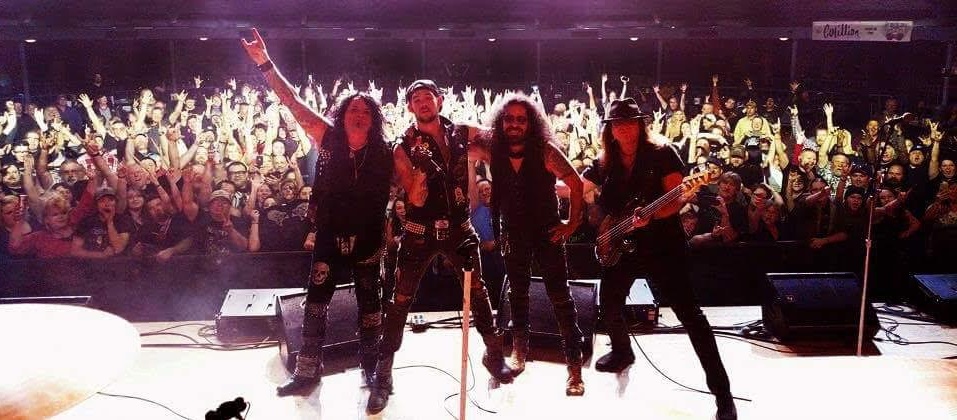 BANG YOUR IDOL
Quiet Riot perform debut show with American Idol star James Durbin
WICHITA, Kansas — It's been a crazy whirlwind month for Quiet Riot after replacing vocalist Seann Nicols after just 5 live shows.
The group performed with new frontman James Durbin for the first time on March 18th.
Quiet Riot appeared Saturday night at the "Cotillion Ballroom" in Wichita, Kansas.
The 80's iconic band has went through a fistful of singers in as many years, but with Durbin they have taken a hard left.
Instead of enlisting another middle aged rocker who played in >insert 80's rock band here<, the band brought in fresh blood.
Not just fresh blood, but baby blood by comparison.
The American Idol contestant was born in 1989 and just celbrated his 28th birthday. According to our records Durbin's boss – lone original and classic era member Frankie Banali celebrated that same birthday in 1979.
A full decade before Durbin was born. But who's keeping track.
Banali a New York native will turn 66 later this year but you won't find many who can keep up with his work ethic or drum skills.
Crazy to think, but Banali is right around the corner from joining the "Rockers Going Stong After 70" list as published by Rolling Stone.
Damn dude, what are you eating?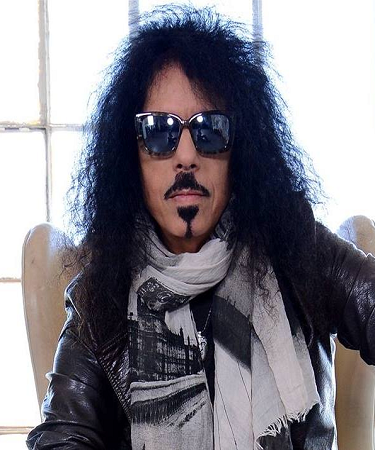 Anyway, back to Durbin.
Durbin was added to the Quiet Riot lineup late last month and Metal Sludge was the first U.S. based media outlet to break the story.
Now show #1 is in the books and the work starts.
As of press time there are no reviews posted but videos are making their rounds on the net. We've added a few below.
Durbin's run to 4th place on American Idol saw him sing songs from Bon Jovi, Aerosmith and Sammy Hagar.
He also performed "Livin' After Midnight" and "Breakin' The Law" with the mighty Judas Priest, sharing lead vocals with the Metal God himself Rob Halford.
Durbin now joins forces with another Metal God in classic era Quiet Riot drummer Banali. The band is filled out by bassist Chuck Wright and Alex Grossi (guitars).
Stay tuned for more from Quiet Riot in 2017.
Quiet Riot @ WebSite – Facebook – Twitter – iTunes – Quiet Riot Movie – Live Show Schedule