CATHOUSE LIVE FEST A ROUSING SUCCESS
Crowd of more than 10,000 braves near 100-degree temperatures as glam/sleaze shakes Irvine Meadows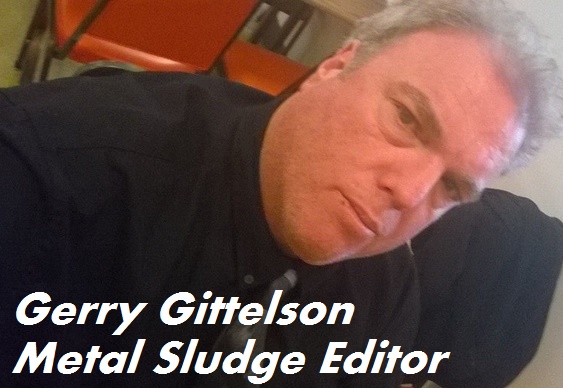 IRVINE, Calif., USA — For once an all-star jam actually lived up to its name, as KISS guitarist Ace Frehley made a special appearance Saturday, Aug. 15 to put a big exclamation mark on a monumental day of rock before a crowd of about 10,000 at Riki Rachtman's Cathouse Live festival at Irvine Meadows.
The crowd went crazy when Frehely took the stage shortly after Extreme finished its set, and Sebastian Bach asked the crowd if they'd rather hear "Deuce" or "Rock And Roll All Night."
"Deuce" it was, and original KISS guitarist Frehley gave it all he had, as did Bach, who had performed a well-received set of his own earlier in the evening.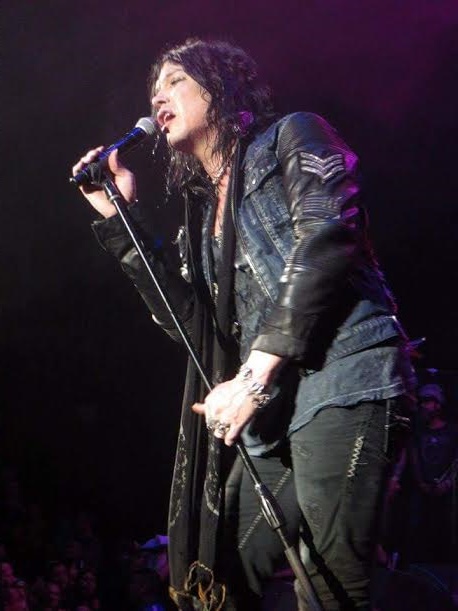 After a series of often spectacular sets on the main staget that included performances by Tom Keifer (lots of Cinderella songs), Stephen Pearcy (lots of Ratt songs), Dokken (he sounded killer), Faster Pussycat (originals Eric Stacy, Brent Muscat and Greg Steele all joined in) and others, things were just warming up once the all-star jam started.
Gilby Clarke played guitar, as the former Guns N' Roses member was the main organizer in getting everyone together. He invited Steel Panther's Michael Starr for a rousing rendition of GNR's "Mr.  Brownstone" that had the place going crazy.
Bach took a moment to hark back. "Cathouse was on Tuesday nights, right?" he said. "Well, there are more people here tonight than than ever, so this is the biggest Cathouse party of all time!"
Evan Seinfeld from Biohazard, Nuno Bettancourt from Extreme, Phil Lewis from L.A. Guns, Taime Downe from Faster Pussycat and even Rachtman himself all made appearances.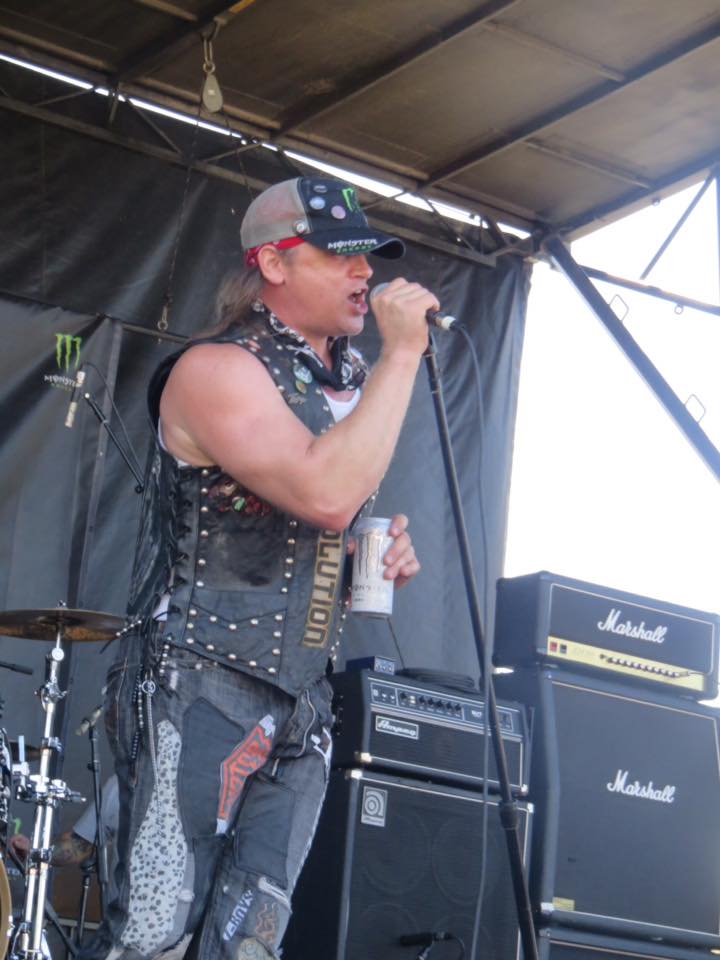 Overall, it was a long, hot day, but everyone seemed in good spirits, not just the bands but the fans, some of whom even brought along their kids.
"Cathouse Live exceeded all expectations. It honestly was one of the most incredible nights of my life," Rachtman said.
There was a second stage, and among the noteworthy performances was a well-received set from Enuff Z'Nuff ("We played all hits," Chip said afterward), Gunzo (all cover songs but very well-executed) and Tuff (with guitarist Michael Raphael guesting).
"It's always fun, but this one was really special," Tuff bassist Todd Chase said. "I knew a lot of the people out there, a lot of people from my past, and even my little brothers and his kids came, and it was their first rock concert. That's what made it one of my favorite days."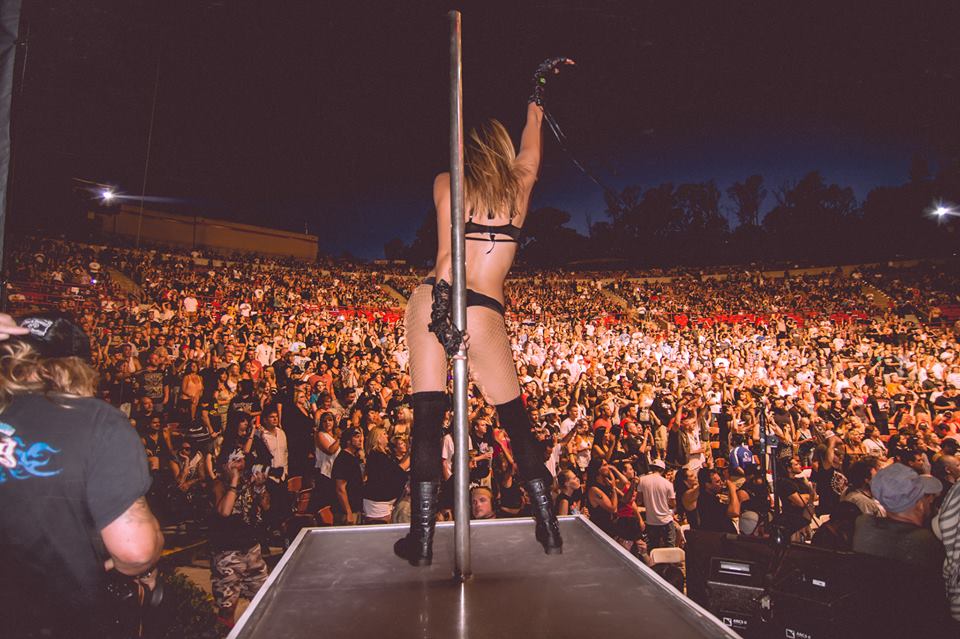 The crowd was at it's peak during Sebastian Bach's set
Gerry Gittelson can be reached at gspot@metalsludge.tv
Tom Keifer & Sebastian Bach photos by Margott Hinostroza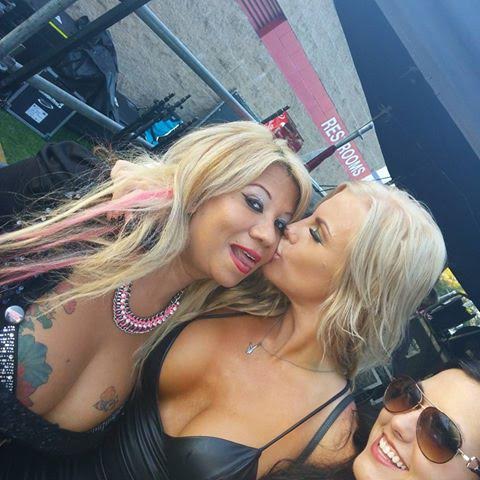 Amy Warner & Playboy model Ivy Ferguson,
                                                    Ivy also appears in the soon to be released new BulletBoys video