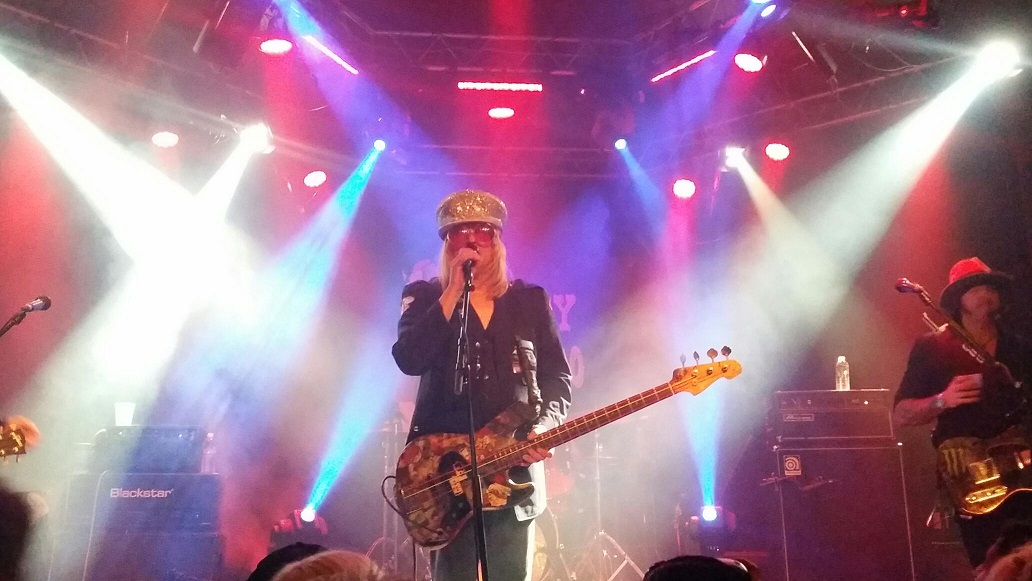 CHIP IS ENOUGH!
Enuff Z'Nuff flourishes with bassist Chip Z'Nuff taking over as singer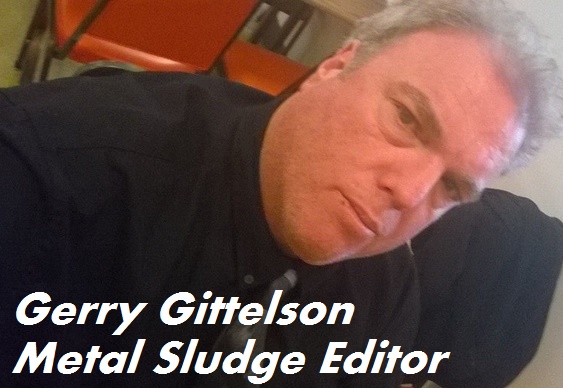 LOS ANGELES, Calif., USA — It's five minutes before Enuff Z'Nuff is ready to hit the stage Friday before a near-capacity crowd at the famed Whisky A-Go-Go club on the Sunset Strip, and Chip Z'Nuff is pumped.
Mr. Z'Nuff has always been the driving force for the Chicago glam band that's still slugging it out nearly three decades since "High On a New Thing" and "Fly High Michelle" were MTV hits back when Rolling Stone magazine was pumping Enuff Z'Nuff as the next Cheap Trick.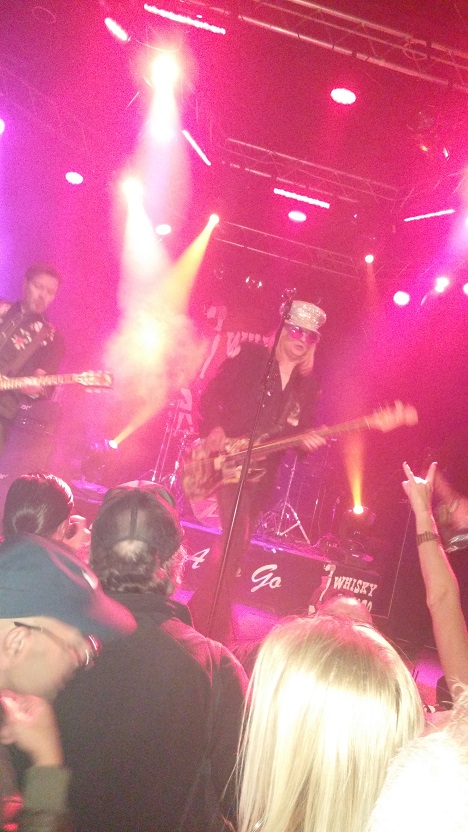 "We've never went away, and people have always loved the underdog," said Z'Nuff, as he tuned his bass and began writing out the set list.
Chip is the singer now, taking over for Johnny Monaco, who had taken over for talented but troubled Donnie Vie — whom Z'Nuff surprisingly revealed might be back sooner than later.
"I never envisioned fronting Enuff Z'Nuff," Z'Nuff said. "Donnie is probably one of the best singers of our generation. a wonderful writer. However, he's not healthy enough to go out and tour. In the meantime, I've taken over. Who knows what's in store for the future of Enuff Z'Nuff. I can't predict the future. I'm not Houdini(!). However, I know now what I need to do, and I think the fans have spoken, and the band sounds great. I'm happy to be out here playing these songs that I've written."
Z'Nuff took the stage and sounded just like Mr. Vie, which is to say, utterly fantastic. There were some feedback issues on the first couple of songs until the levels and compression were fixed, but by the time Enuff Z'Nuff got to "Right By Your Side" and the classy "In The Groove," the mix sounded so good that you would have thought Tom Scholz was master-minding everything.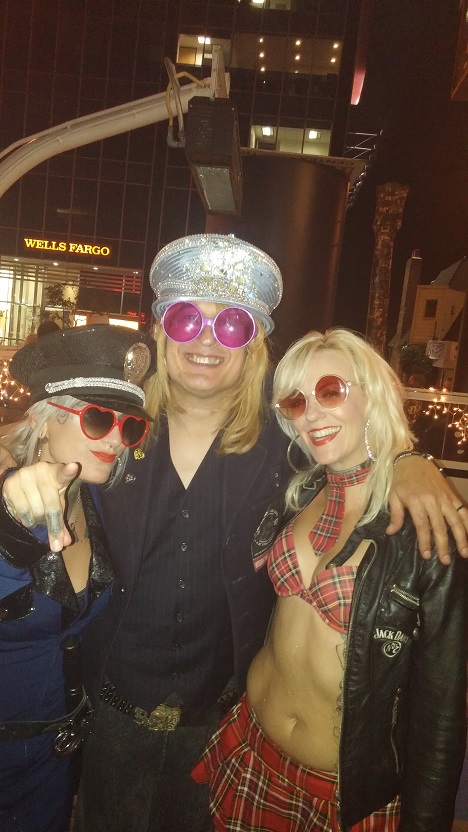 Bowie cover "Jean Genie" was a fun surprise, and of course "Fly High" and "New Thing" proved to be the stomping highlights. In fact, Faster Pussycat drummer Chad Stewart got so caught up in the moment that he jumped on stage and joined in for a chorus or two.
Z'Nuff and his mates  return to hometown Chicago for opening night of Rock N Skull on Thursday, Oct. 27 at The Tree in Joliet, and Chip is looking forward to it.
"I love my hometown. It's always good to go back home for a show or two," Z'Nuff said. "I've played Rock N Skull before, and it's 15 to 20 bands till 2 in the morning, and I'm excited to be playing."
Enuff Z'Nuff has a new album coming out Dec. 2 on Frontiers. Plus, the group is touring soon with L.A. Guns, then doing the KISS cruise, then a large-scale tour with Ace Frehley.
"Maybe it has worked out for the better because since I've taken over lead vocal duties, we've gotten a ton of work and a record deal," Z'Nuff said. "Now we have shows all the way till August of next year. I have no animosity towards Johnny Monaco. I wish him nothing but the best. There's just been a changing of the guard, so to speak. He felt it was best to take some time off, and quite frankly, I couldn't take six months off and wait. We had a lot of shows coming up."
Enuff Z'Nuff @ WebSite – Facebook – Twitter – iTunes – Spotify – YouTube

Chip Z'Nuff @ Twitter – Instragram – Facebook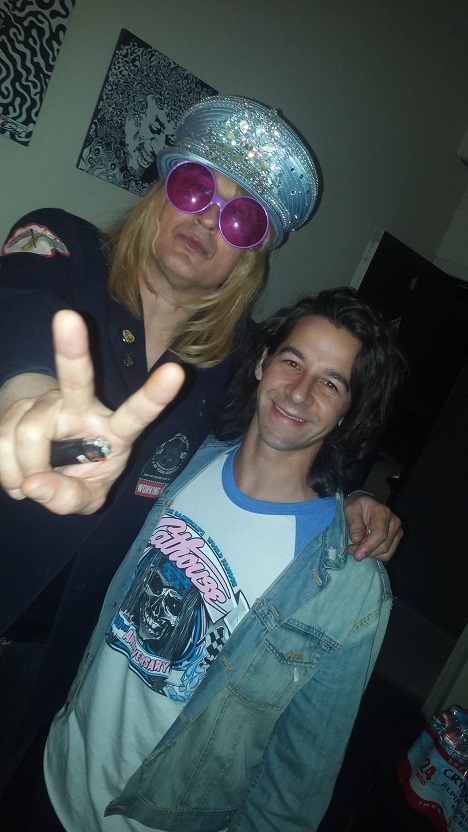 Chip Z'Nuff with the Whisky's Jake Perry
Gerry Gittelson can be reached at gerryg123@hotmail.com