DECADES LATER 
Tuff hits Texas, Oklahoma, Michigan and Ohio for December shows
On The Road — Who likes Tuff? Surely someone visiting this whacky site likes Tuff, so here is my shameless plug!
Tuff hits the road for December and visits some places we have not been in more than 20 years. Read on and I will give you all the glorious details.
Yes, it's been 2 plus decades since Tuff set foot in the lone star state, but that changes on Saturday December 10th. We will appear at the annual "Hair Metal Holiday" festival at "The Bomb Factory" in Dallas Texas.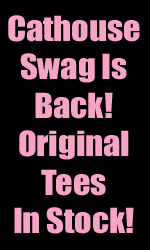 The show is a big event and features 10 bands (Slaughter, Kix, Kings X, Lynch Mob, BulletBoys, Tuff, Lillian Axe) playing all day. See the admat below.
Also, we will play Oklahoma City Oklahoma for the first visit back since the mid 90's. The lineup is a great bill featuring our So. Calif. based brothers from BulletBoys. Get there early as there are some cool local bands supporting the bill as well. See you soon OKC at "Oklahoma City Limits" on Friday nite December 9th.  See their video ad from youtube below.
We're gonna kick off the month on December 1st at the "Token Lounge" in Detroit Michigan. Wow, again, it's been well over a decade since Tuff appeared in the 313, and a full 25 years since our first ever visit to the Motor City. See everyone on Thursday nite December 1st at "Token Lounge". Be there early, and yes we know it's a school nite so we won't be on that late.
We will also appear in the greater Cleveland area on Friday Dec. 2nd at "Bonchon" in Seven Hills Ohio. This is a great restaurant so come early, eat some great food and be ready to rock. We are playing with 2 great local acts First To Eleven and SKRT.
We will round out our midwest run on Saturday Dec. 3rd at "MVP's" for the annual 'Kenny Ozzfest 9" in Cincinnati Ohio. This event is already almost sold out. Last year was the same, so get your tix! See below for links and info to all shows.
Who is who? Everyone you expect and more. Come see Tuff with original members Stevie Rachelle (Vocals) and Todd "Chase" Chaisson (Bass). Also on hand is former Warrant guitarist and all around great guy Billy Morris on lead guitar. Billy has been doing shows with us for several years and he rules.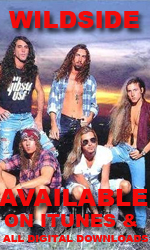 We also have some old/new Tuff blood back in the mix. Jimi "Lord" Winalis on drums. Jimi played and toured with Tuff between 1993-1995 and in the mid 2000's. Jimi is back in the midwest and it works for him to do select shows with us. He'll be in Detroit, Cleveland and Cincinnati.
Our shows in Texas and Oklahoma will feature original members Stevie Rachelle (Vocals) and Todd "Chase" Chaisson (Bass). We will also have a special guest guitarist for these shows in Howie Simon (Nelson, Jeff Scott Band), and our trusty can slammer Tod "T" Burr on the drums. See everyone in December.
Thanks for reading, Stevie Rachelle / Tuff
TUFF Tour Dates December 2016
Dec. 1st "Token Lounge" Detroit, MICHIGAN >Info<
Dec. 2nd "Bonchon" Seven Hills, OHIO (Cleveland) >Info<
Dec. 3rd "MVP's" @ 'Kenny Ozzfest 9′ Cincinnati, OHIO >Info<

Dec. 9th "Oklahoma City Limits" Oklahoma City, OKLAHOMA >Info<
Dec. 10th "The Bomb Factory" @ 'Hair Metal Holiday' Dallas, TEXAS >Info<
TUFF @ Facebook – Twitter – eBay – Amazon – iTunes – Instagram – Store – YouTube