Randy Rand, Simon Daniels, Keni Richards and Steve Lynch
DRUGS, DEPRESSION & MURDER?
What really happened to ex-Autograph drummer Keni Richards
SAN BERNARDINO, California — It's been a little over a month since news broke that former Autograph drummer Keni Richards had died.
Richards, 60,  played drums for the Southern California based band during their peak years. He was also slated to be on board for their 2013 comeback but not before things went sideways and the drummer was left out of the lineup going forward.
Now the drummer's death is being investigated as a possible homicide.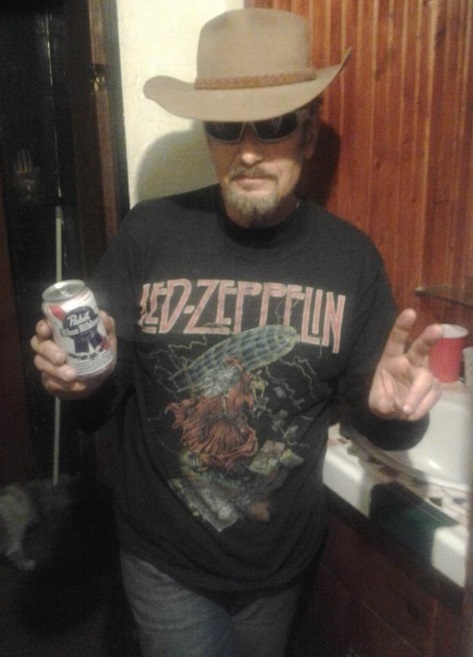 Autograph guitarist Steve Lynch recently spoke about Richards' death in a interview with Shockwave Magazine.
Lynch says; "Keni had lived out in the desert for a while and went through a lot of different problems with different substance abuse and everything and that was unfortunate. He got mixed up with the wrong kind of people and something happened there, it's a homicide investigation actually…. All I can say is it's a homicide investigation and I really don't know much more then that. But, of course, when you're dealing with that kind of people and people are doing heroin and meth and all that, they're not saints. Let's put it that way."
Original members Lynch (guitars) and Randy Rand (bass) helped relaunch the band but sadly for Richards, he didn't get past a few early rehearsals.
Word is that the group reformed with the blessing of original frontman Steve Plunkett but the band's original voice and chief songwriter opted to not take part in the reunion.
Enter former Jailhouse frontman Simon Daniels (aka Danny Simon).
The word according to Daniels is that Richards was instrumental in bringing the new frontman into the group.
Daniels talked to Shockwave Magazine about how his relationship was, and came to be with Richards; "I did because, for a couple of months, he recruited me and we talked and he was a person and then all of a sudden, from night to day, he just switched to a person I didn't quite recognize any more and just started making no sense. It was sad because, to me, nothing made any sense but  we went from really good friends to enemies. Then, I just stayed away from it."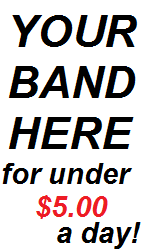 Lynch jumps back in and adds: "There's one word that can sum that whole thing up and that's "drugs.""
Sleaze Roxx spoke to Dean, who was one of Richards' close friends during the last few years of his life. Dean stated as follows about Richards and the last few days prior to his death: "I had been friends with Keni Richards for few years. In the last year [prior to Richards' death], we talked all the time. He was working on a book and painting. He was falling on hard times and needed some help. I was there for him. He left me some disturbing messages that people were watching him and I told him he needed to call the police but he would not do that. So he just lived on the edge but he was very worried because he said people were breaking into his home.
"Keni was a great guy. He was dealing with depression. He was going to come out here and move, and you know, this happened and there are no answers. Keni wanted me to post something on Facebook and I never did. He wanted to know if the fans really cared about him and loved him. He said that he didn't really think that he made a difference in people's lives. He was struggling with that and wanted me to find out how many people really cared about him and what he meant to them. He shared with me some great stories about the Motley Crue tour and David Lee Roth, and you know, he had done a lot of things after Autograph."
The Autograph wikipedia states that Richards died on April 8th 2017, and it appears to be a drug-related homicide.
Metal Sludge will be sure to bring you more information about Richards' death investigation as it becomes available.
Read the full Keni Richards article on Sleaze Roxx / Read the full Autograph interview on Shockwave Magazine