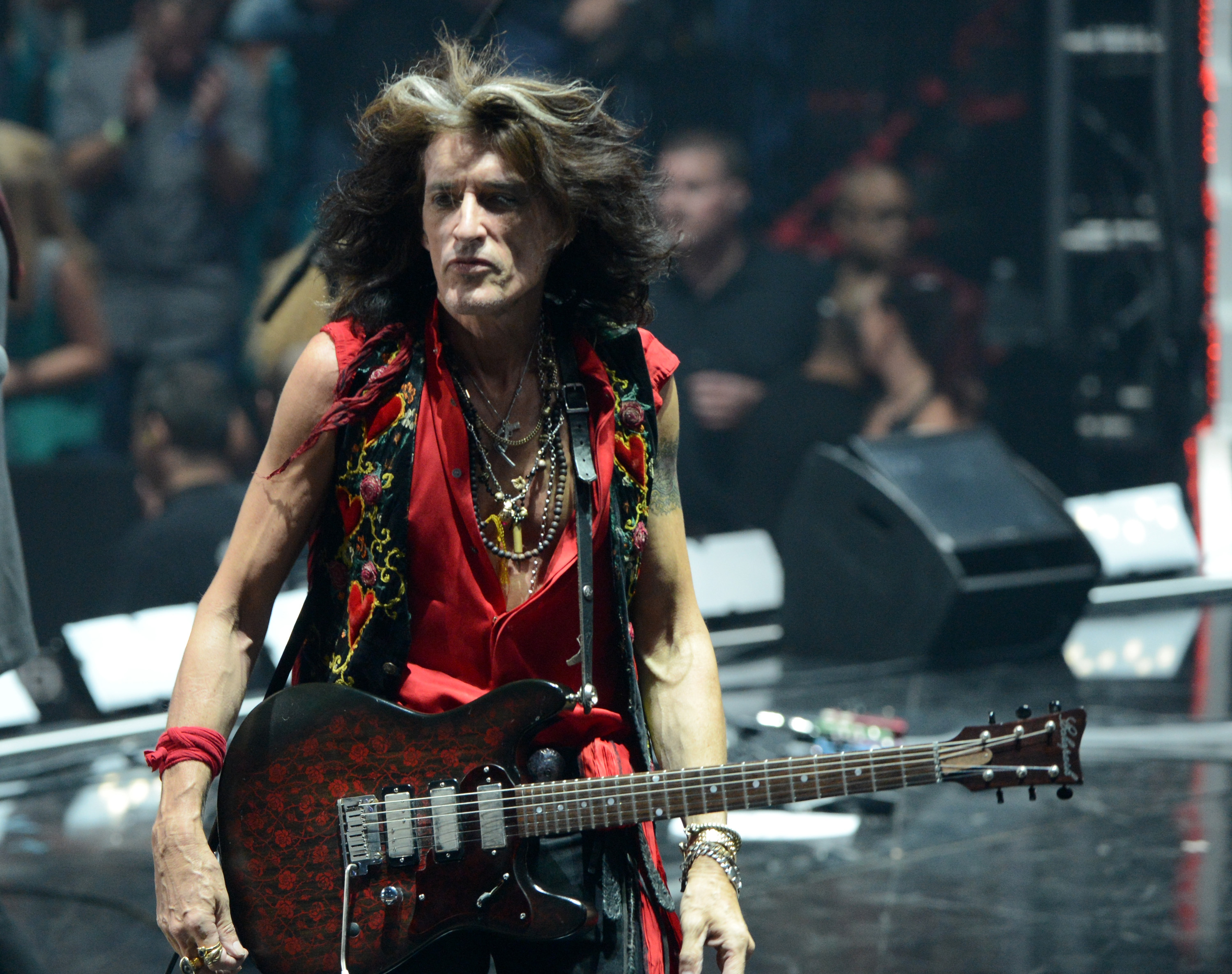 EMS ON SCENE!
Joe Perry collapses on stage at Hollywood Vampires show


Facebook — Joe Perry health scare?
Former RIP magazine writer Katherine Turman has just posted on her facebook wall that EMS is on scene at tonight's Hollywood Vampires show in Brooklyn New York.
It is being rumored they are tending to guitarist Joe Perry.
Turman claims that the Aerosmith guitarist left the stage, but the Hollywood Vampires band has not stopped.
Turman wrote; "Joe Perry left stage in middle of first song. EMS on scene immediately . Show didn't stop. Fuck."
The band is appearing at the "Ford Amphitheatre" on the Coney Island Boardwalk.
Turman is currently a contributor for the Village Voice in New York City.
See a screen capture of Turman's post below.
Another source, appears to be a fan in the crowd just wrote on her leeniepics Instagram; "#JoePerry collapsed on stage just now! He had to sit on drum kit and then went behind a small wall and passed out. FDNY and NYPD carried him off quickly."
The fan leeniepics also posted a video which we have posted below.

Update: Katherine has just posted that Alice (Cooper) made an announcement that one of their "brothers" was sick, so they are "impro ving like a good bar band…."
We wish Joe a get well soon.