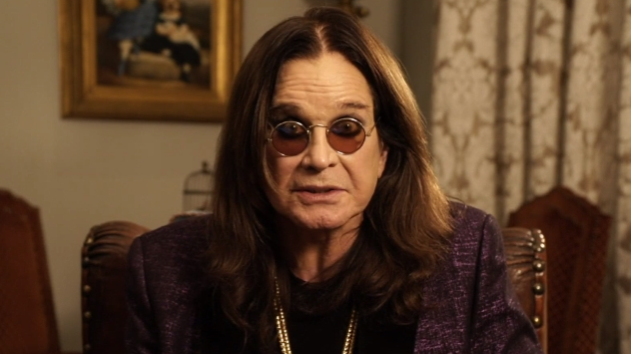 FALLING DOWN
Ozzy Osbourne cancels remainder of 2019 tour dates after suffering fall at home
LOS ANGELES, California — Metal music's Prince of Darkness is pressing pause on some upcoming live engagements.
On Thursday morning, Ozzy Osbourne's team announced on social media that, due to a fall at his Los Angeles home, as well as a bout with pneumonia, the singer will be pushing back all the scheduled dates of his No More Tours 2tour this year.
"OZZY will postpone all his tour dates as he recovers from injury sustained while dealing with pneumonia," a statement on Twitter reads. "Ozzy fell at his Los Angeles home aggravating years-old injuries (from his 2003 ATV accident) that required surgery… Shows will be rescheduled beginning in Feb 2020."
Osbourne himself says in an Instagram post: "I can't believe I have to reschedule more tour dates. Words cannot express how frustrated, angry and depressed I am not to be able to tour right now."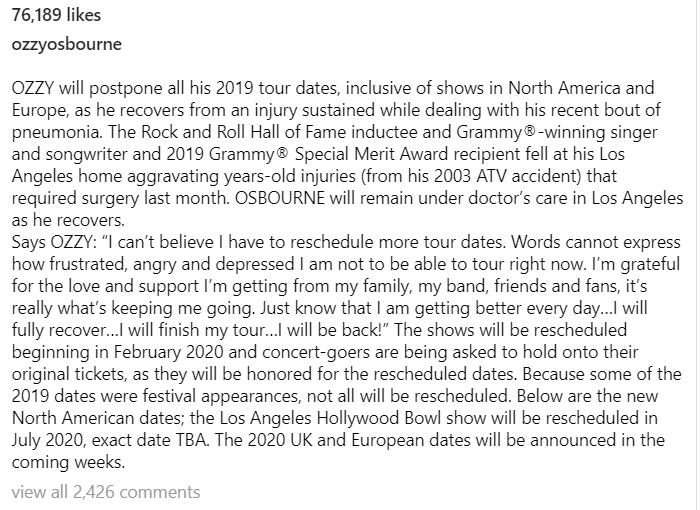 Read the full story at ET Online.