FASTERLESS CAT?
Litter Boxx set to appear in Sin City feat: 4/5 of Faster Pussycat
LAS VEGAS, Nevada — What smells and looks gross? If you guessed a litter box, you would be correct.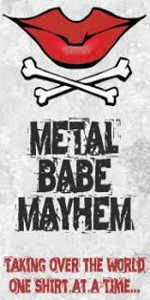 So if you're into stuff that smells and looks gross, may we suggest a trip to Fremont Street this Thursday night August 18th 2017.
That is if you are located in the city of sin this week.
Litter Boxx is made up of 4/5 of Faster Pussycat and will be performing a cover set according to online posts about the event.
Litter Boxx features Chad Stewart (drums), Ace Von Johnson (guitars), Xristian Simon (guitars) and Danny Nordal bass and lead drinking.
In short, it's Faster Pussycat minus Taime Downe.
Anyone in Las Vegas should go and support, and bring flea dip and a ball of yarn.
Have fun…but don't drink and drive. Or if you're in the band, don't drink and play bass.
If you want more details, check out Ace Von Johnson's official Facebook post.
Faster Pussycat will also headline "Vamp'd" in Las Vegas on Friday August 19th with Beautiful Creatures as support.
Faster Pussycat @ WebSite – Twitter – Facebook – iTunes –