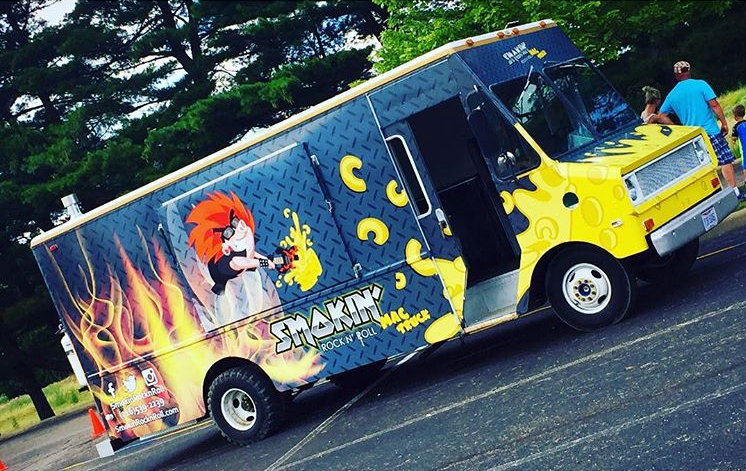 FOOTLONG DONG
Smokin' Rock N' Roll launch new food truck and Tommy Lee named hotdog
CLEVELAND, Ohio — We have 2 questions for you, are you hungry and how big is your mouth?
Smokin' Rock N' Roll has officially launched their latest food vehicle, Mac Truck and a brand new menu item that will leave girls salivating all over the Midwest.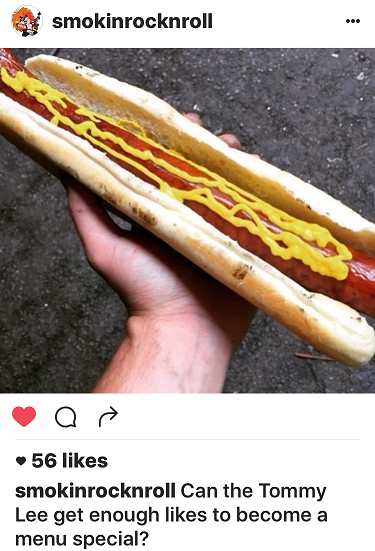 The Cleveland based food truck service has announced they're adding The Tommy Lee to their already extensive food menu.
The latest meaty addition is a full footlong hotdog which you can rock raw, or covered.
With relish, onions and other delicious accompaniments of course.
The Tommy Lee will join other fan faves like the Judas Beef and the Master Of Piglets. They also have great sides, like the Fleetwood Mac N' Cheese and Chip Z'Nuff Nachos.
Smokin' Rock N' Roll is owned and operated by rock stars Billy Morris and Todd 'Chase' Chaisson.
The two have been operating in the food and culinary world for many years along with their musical endeavors.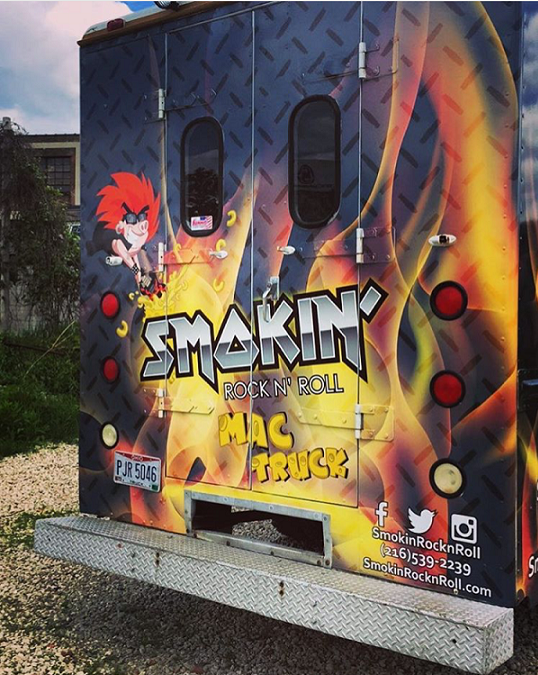 Morris played lead guitar for several 80's faves (Warrant, Quiet Riot) over the years but also owned and operated a club/restaurant in the greater Cleveland area from 2002 thru 2014.
Chaisson has worked his way up from various line-cook positions to a Master Chef. He is also the co-founder of the rock band Tuff.
Smokin' Rock N' Roll won 1st place in the "Cooking With Rock Stars" contest on the 2016 Monsters of Rock West Coast Cruise.  Their team was Morris, Chaisson along with Roxy and Gina from Vixen.
Morris a Cleveland native launched Smokin' Rock N' Roll a few years back with partner Chaisson and they specialize in brisket which they smoke overnight daily.
They have their own smoker as well as the three food houses on wheels.
The original truck is called Smokin' Rock N' Roll, their ice cream trailer is Smokin' Rock N' Roll on Ice, and the newest is Smokin' Rock N' Roll Mac Truck.
Aside from all the great food, they offer full entertainment services to any event, or catering job. That includes live bands, kareoke or a Dj.
They even have a line of related mascots, Shredder and twin brother Cheddar, along with Sweetie the female mascot on the Ice Cream trailer.
If you are in the Cleveland area go support Smokin' Rock N' Roll and tell them Metal Sludge sent ya!
Smokin' Rock N' Roll @ WebSite – Instagram – Facebook – Twitter –
Billy Morris @ Facebook / Todd Chaisson @ Facebook

The original Smokin' Rock N' Roll truck and Smokin' Rock N' Roll On Ice