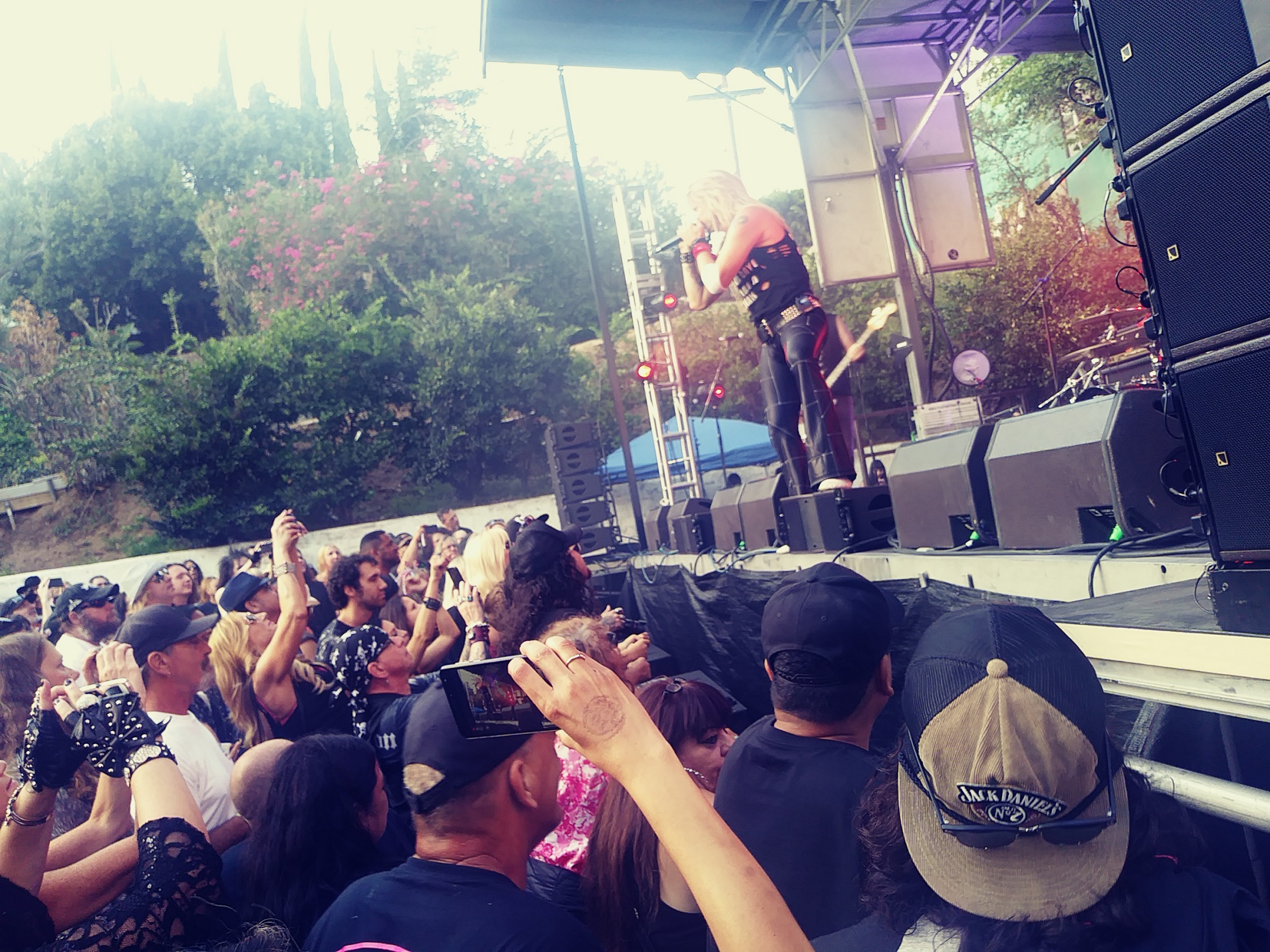 GLAM SLAM THANK YOU MA'AM
Warrant and Sweet lead glam resurgence at Rainbow party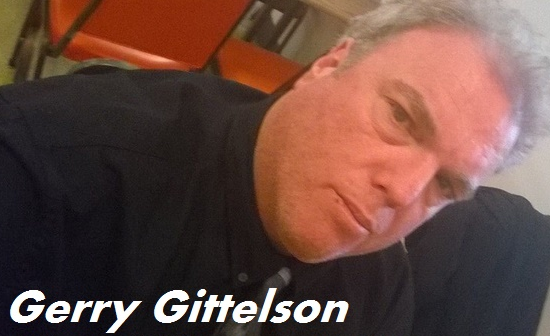 LOS ANGELES — Glam rock reigned supreme once again on the Sunset Strip at the annual Labor Day party Sunday, Sept. 2 outside the legendary Rainbow Bar & Grill.
From glam grandfathers Sweet to MTV-era stars Warrant to local up-and-comers Permacrush, the all-day rock fest attracted a crowd of more than 1,000 party-goers eager to soak up all the big hooks and rhyming choruses.
Warrant headlined just after Sweet turned in an exciting set that was my no means easy to follow.
The Down Boys feature originals Erik Turner and Joey Allen on guitars, Jerry Dixon on bass and Steven Sweet on drums plus new singer Rob Mason.
The late Jani Lane is still missed, yet his name was never mentioned, as Warrant plowed its way through a set that featured all Lane's old hits like "Down Boys," "Sometimes She Cries," "Uncle Tom's Cabin" and of course the closing "Cherry Pie."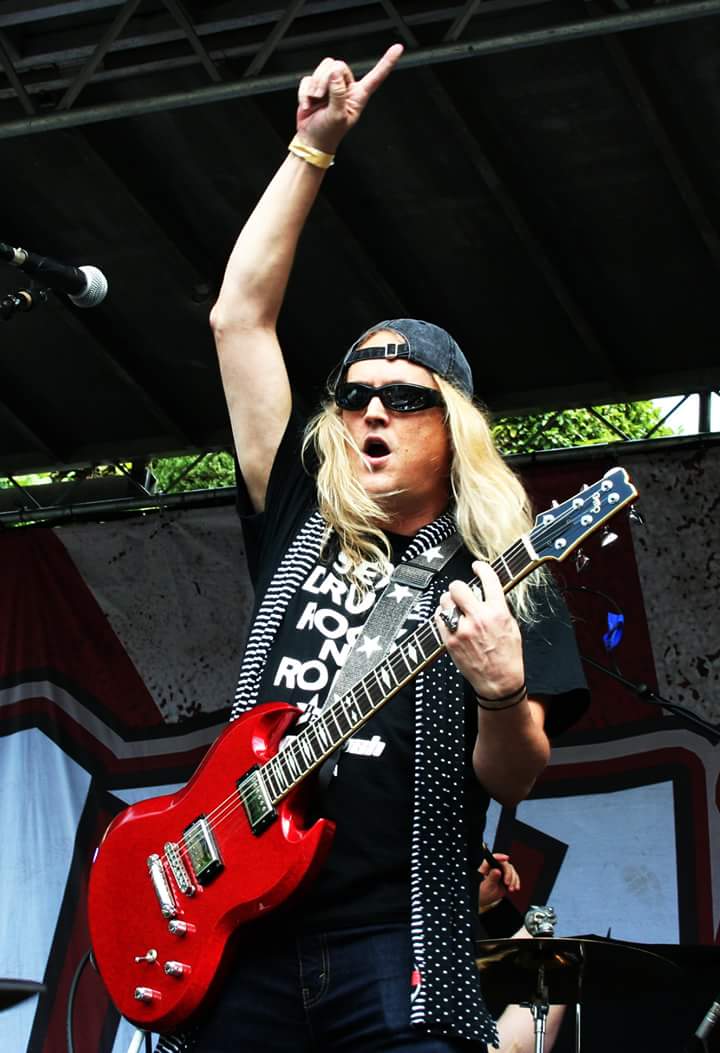 Warrant first got its start on Sunset Boulevard, and Dixon said it was nice to be home.
"It's really fuckin' weird. There's a smell here, you know?" Dixon said. "That smell, you just go, 'Oh yeah,' and it's trippy because we're outside, too."
With its pretty-boy image and stiff competition back in the day, Warrant was a bit of long shot, but the group did a good job carrying the Glam banner in the wake of such monumentally successful predecessors Van Halen, Motley Crue, Ratt and Poison.
"Look mother fuckers, we made it. It's been 35 years," Dixon said. "It will be 35 years in two weeks, so that's a long time just staying in the game, you know.  We've learned that it goes up and down. It's all about just playing music. This is great set up. I hope they keep doing it every year."
As for Sweet, the British group's landmark album "Desolation Boulevard" depicted the old, 1970s Sunset Strip as the cover art, so we know where founding  bassist Steve Priest's heart is.
"Do I have good memories? Absolutely," Priest said. "The first time I saw L.A. was from here, I mean from this street. I always thought it was magic. As for how much fun we had, let's just say a lot. I won't go any further than that!"
Early in Sweet's set, the group broke into "Fox on The Run" immediately followed by "Ballroom Blitz," and the place went wild.
Priest is the only Sweet original, but he has a top-notch band including world-class guitarist Mitch Perry and noted drummer Richie Onori.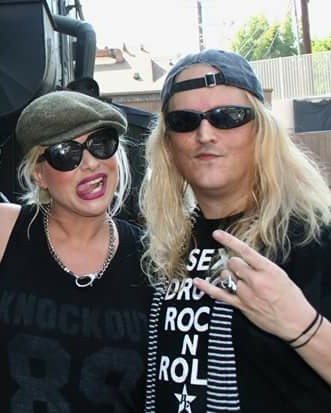 "I live just outside Los Angeles now, so I always love to play in L.A.," Priest said. "It's a great crowd."
Adding to the glam flavor was Atomic Punks, a nationally-renowned Van Halen tribute band that sounded great — but do they really need recorded background vocal tracks? For a copy band, that just comes off as cheesy.
Green Jelly and Little Caesar also turned in strong sets, but it was Permacrush that proved to be the afternoon highlight.
Led by singer Chris Crush, the group has good songs, an increasingly loyal following and a growing reputation for being one of California's most promising new bands.
Plus, wasn't it appropriate that "Cherry Pie" video vixen Bobbie Brown joined Permacrush once again to welcome the band on stage and help hype the crowd? The blonde remains a fixture in glam lore — she was married to Warrant's Lane and later engaged to Motley Crue's Tommy Lee — and there she was in full regalia once again.
After Permacrush's well-received set, there as a bit of controversy, as reps from Warrant tried to push Brown out.
"The security dude came up and said, 'Warrant don't want her here,'" Crush said. "It didn't feel right. It felt like some high-school bullshit. I mean, can't everyone just get along?"
As for others getting along, there were lots of celebs who came out from ex-Quiet Riot guitarist Carlos Cavazo and Kings X singer Doug Pinnick to porn stars Ron Jeremy and Christy Canyon.
Gerry Gittelson can be reached at gerryg123@hotmail.com
Special thanks to Metal Babe Mayhem for the live videos below.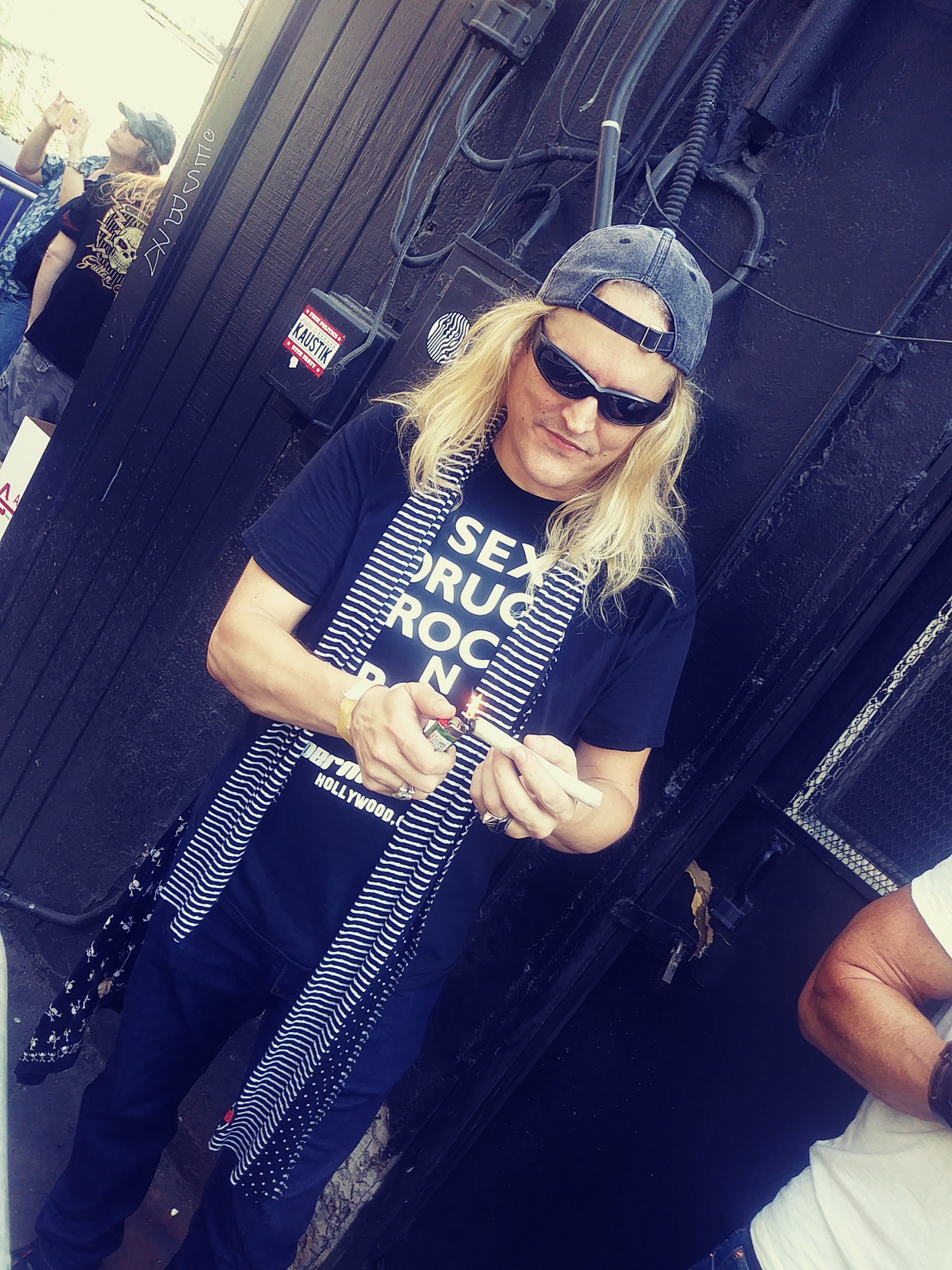 That is either a large cigarette or some Snoop Dogg stuff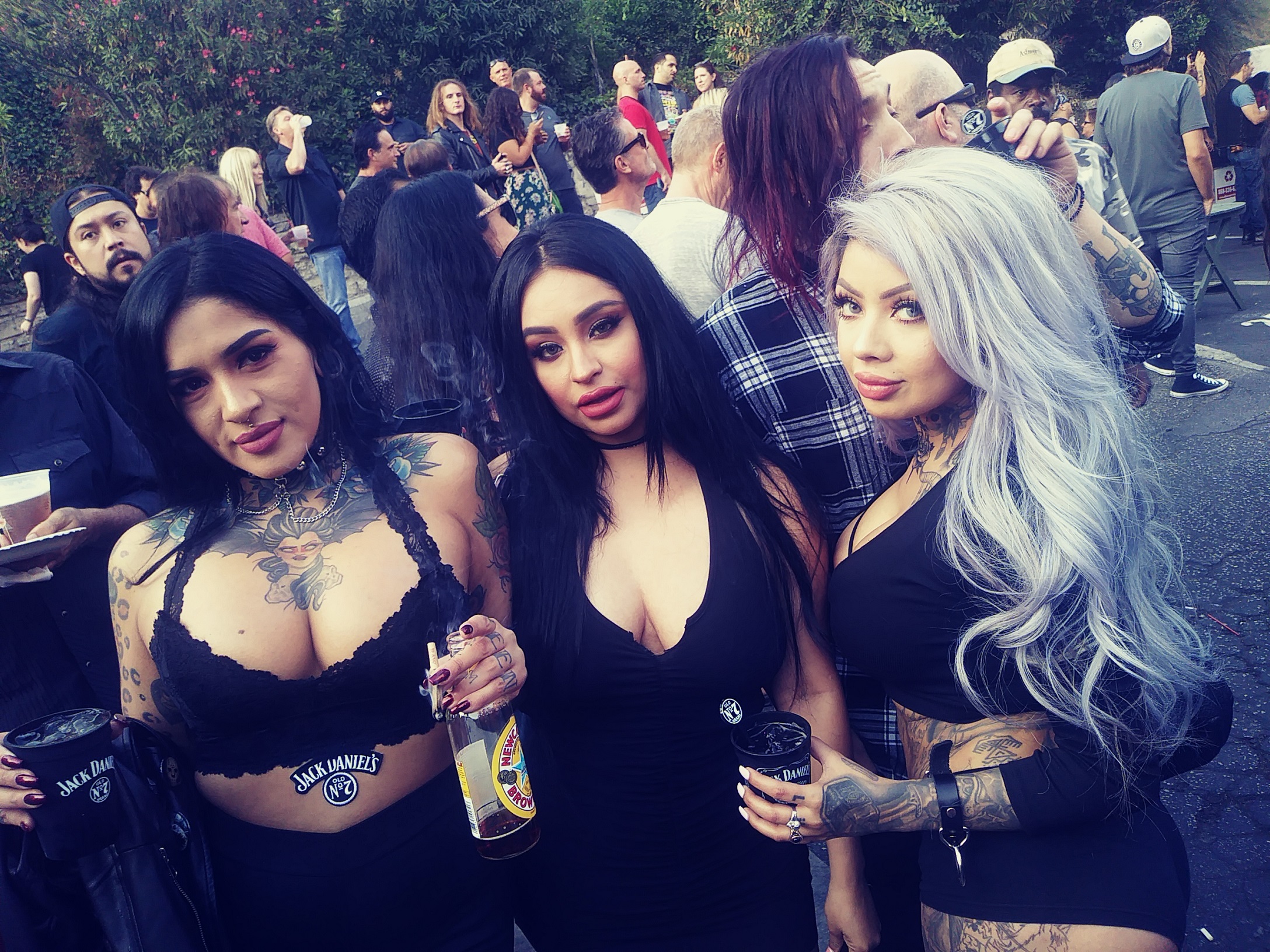 2 Brunettes and a Light Blue Blond Walk Into A Bar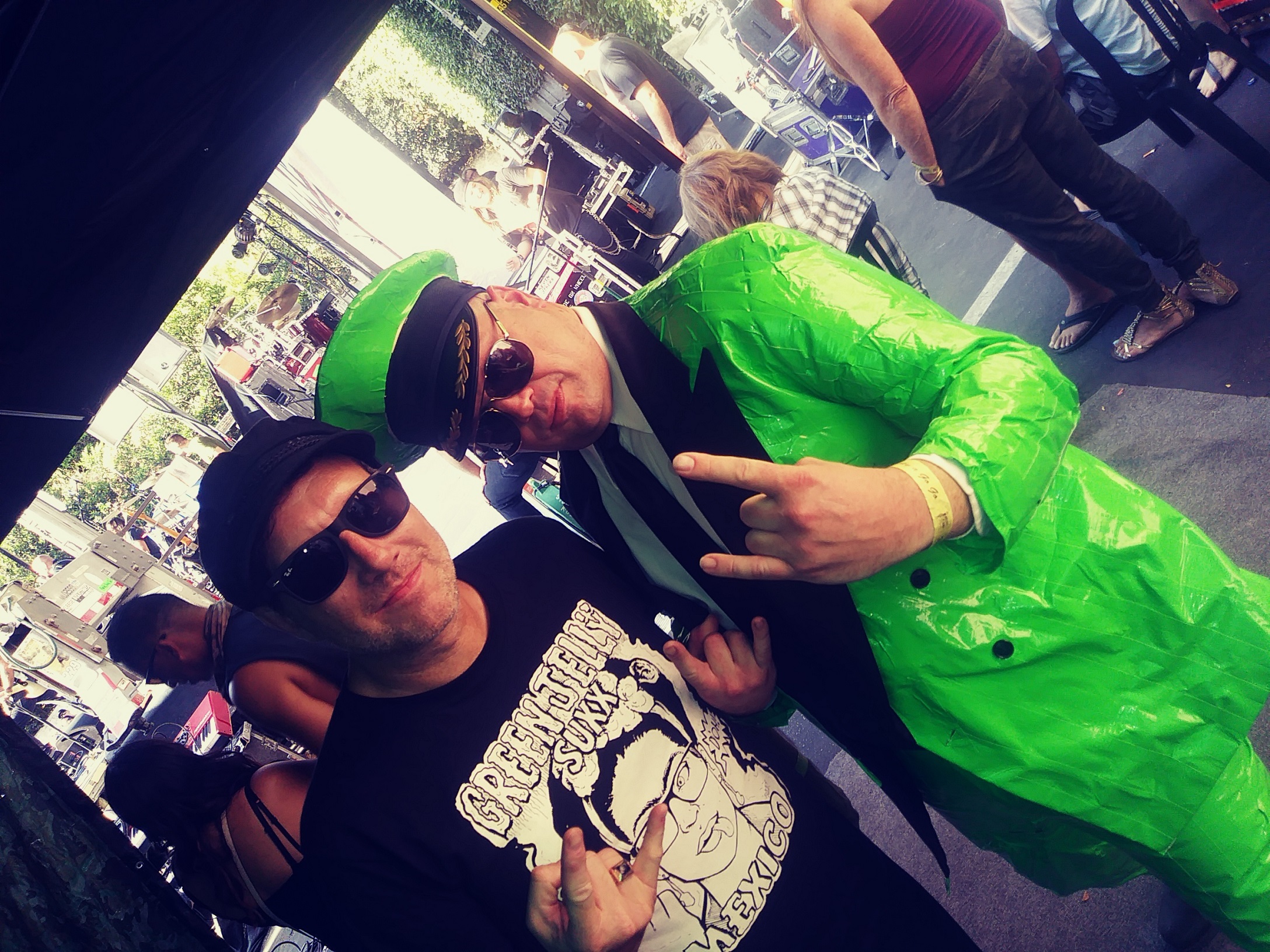 Clearly the bassist from Green Jelly was Best Dressed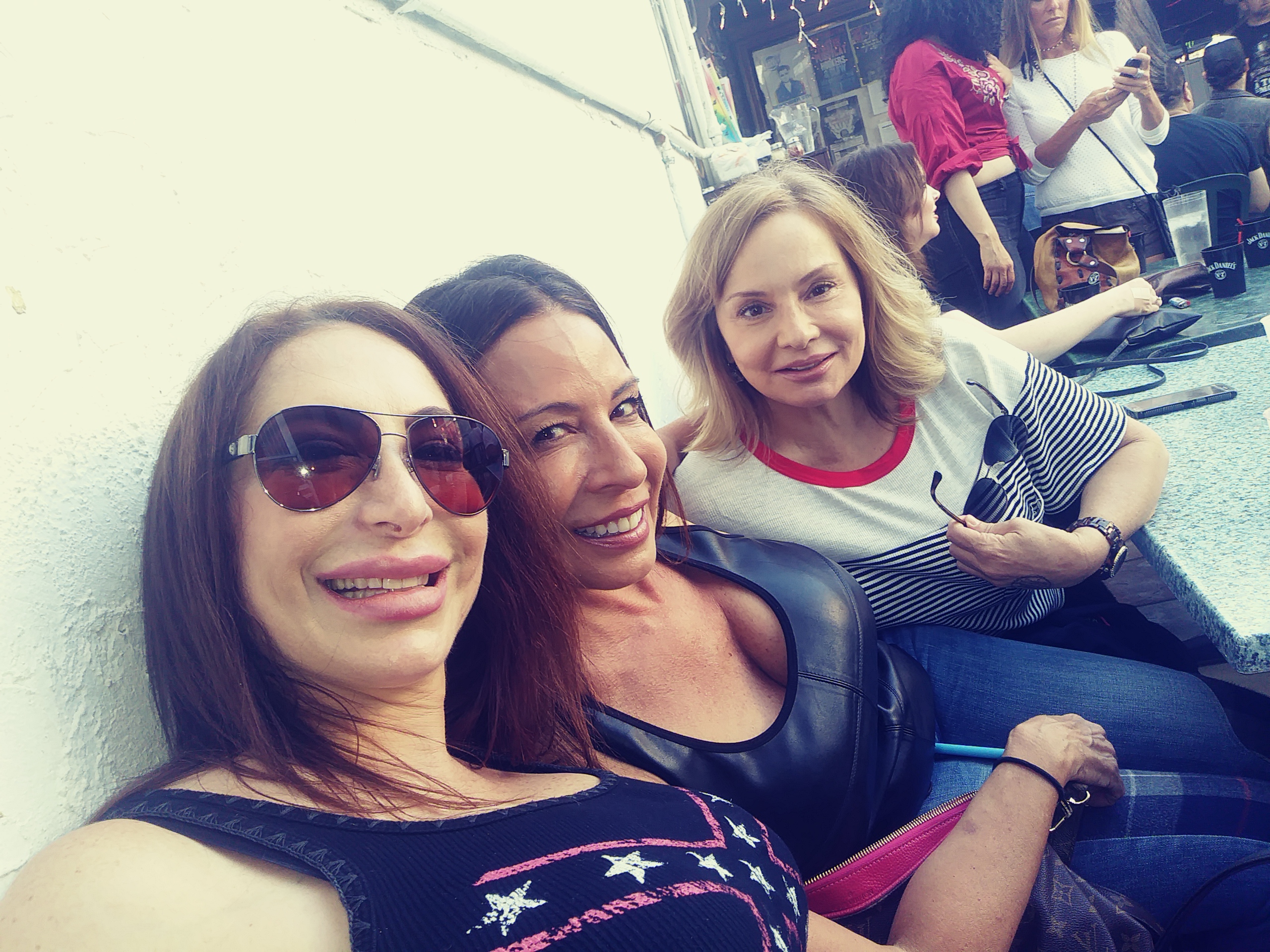 3 Porn Stars = 6 Breast Implants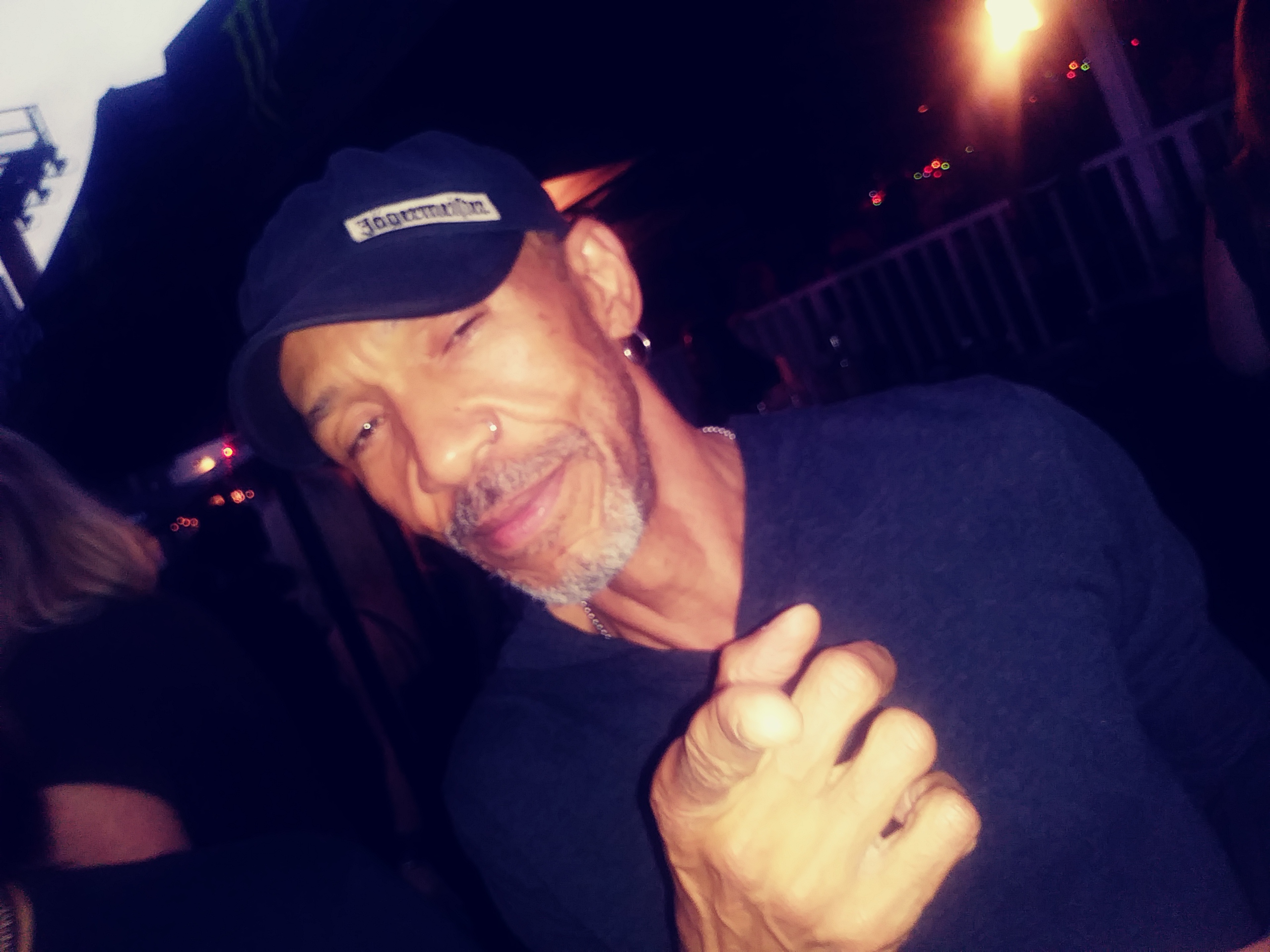 Doug Pinnick of Kings X