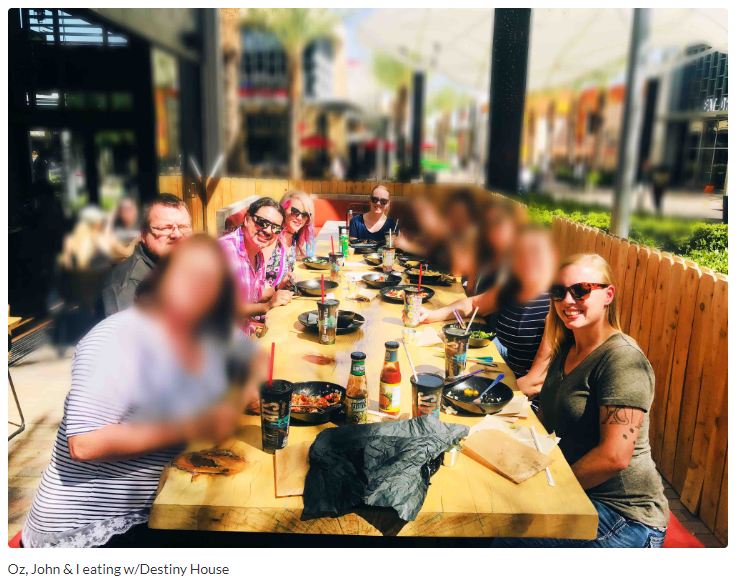 GOFEEDME
Oz Fox & Wife Annie Lobert take Ex-Hookers for Dinner, to Starbucks and on a Shopping Spree
LAS VEGAS, Nevada — Did you ever wonder where your money goes when you donate to a Go Fund Me campaign?
We have the answer, or perhaps …. part of the answer.
It looks like a few weeks removed from a medical emergency Oz Fox is on the mend. And we're happy to report that.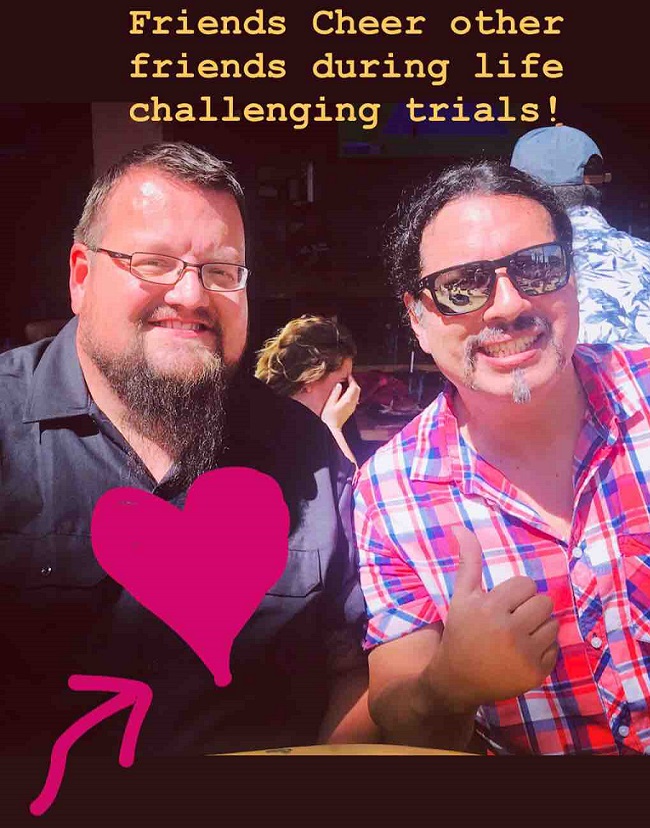 Although Doctors have advised him to not drive or fly for 90 days.
So unfortunately for Fox, Stryper and their fans, the guitarist can't make it to the shows in the immediate future.
In the meantime, while healing – Fox and his wife Annie Lobert – an admitted recovering high-dollar prostitute are out on the town.
Over the weekend Lobert wrote a blog telling readers her and the hubby decided to take the girls from "Destiny House" out to eat.
Destiny House is part of the Hookers For Jesus group founded by Lobert.
They also took the recovering hookers shopping at Bed, Bath & Beyond.
Add to that, they treated them all to Starbucks too.
Sounds like a few dollars were spent for sure, as Starbucks for 2 people is easily a 20 spot, let alone 10 ringing the register.
We're not sure what the food bill was, or what the group purchased at BB&B, but someone was generous.
Good for Annie and Oz, what a nice gesture.
And let's not forget all those who have sent money to their recent GoFundMe campaign.
Lobert started the campaign 48 hours after the Las Vegas incident that landed the Stryper guitarist in the hospital.
To date the couple have raised more than $ 137,000.00 in 21 days.
The page is very active as Lobert has posted 10 updates and counting.
Her reports are about everything from treatment options to requests for prayers and of course more donations.
Lobert also posted a picture of Fox who couldn't look healthier and happier.
Meanhile a few online bloggers caught wind of this and chimed in about the weekend outing of dinner, drinks and shopping.
A blogger named NeverSurrender writes: "Let's take 15 friends out for dinner and feminine products!!! And then we'll top it off with some Starbucks and we'll pay for that too!! Errr, Stryper fans will pay. Easy to see why they had no insurance."
Another blogger named Whoopie adds: "So They treat everyone to Starbucks and a shopping spree to Bed Bath and Beyond and will "make arrangements" on the medical stuff later? The money donated was for Medical not a whore shopping spree! So fucked up! The nerve to actually brag about it too!"

We have added screen captures below of the Lobert posts, along with various bloggers comments.