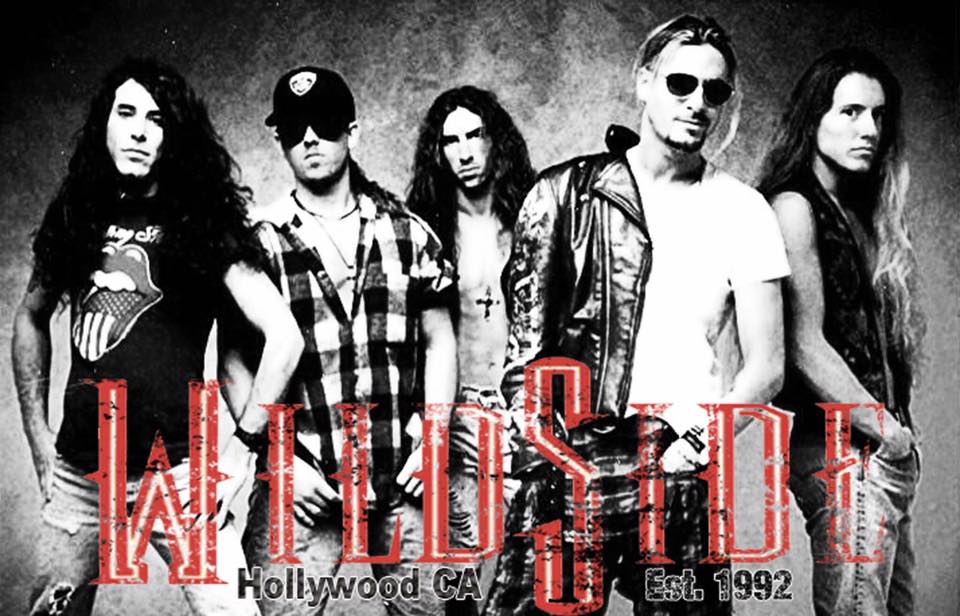 GOING GOING GONE 
Wildside are the latest in a string of casualties for Rock N' Skull festival
UPDATED: WildSide frontman Drew 'Rose' Hannah posts statement and Rock N' Skull adds a band!
PEKIN, Illinois — In what seems to be somewhat of a domino effect, yet another band has pulled out of the Rock N' Skull festival.
The latest casualty are Los Angeles based rockers WildSide, who were slotted to perform on day 3 of the event.
Metal Sludge has multiple sources claiming the band won't appear at the event.
Rock N' Skull is scheduled for October 27th, 28th and 29th at "Avanti's Dome" in Pekin, Illinois.
WildSide are the 4th artist to fall off the event just since mid April, and join Ace Frehley (Ex-Kiss), Ted Poley (Danger Danger) and SouthGang as recent acts who are no longer appearing at the fall concert series.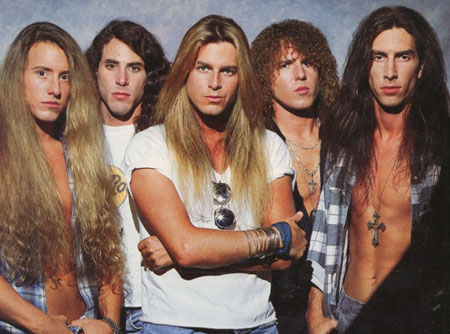 Rock N' Skull first announced their 2017 event last November (2016).
The festival's original promo featured TNT, King Kobra, Quiet Riot, Tyketto, WildSide, SouthGang, Kevin Steele of Roxx Gang and Vicki James Wright of Johnny Crash. (see below)
WildSide are the 17th artist to fall from that original lineup scheduled to appear on the main stage at Rock N' Skull.
That original lineup sold just 43 tickets said event promoter Justin Murr.
Based on what could only be described as dismal sales the event decided to start off the new year with a do-over of sorts.
In early January the entire Rock N' Skull lineup was changed and there was a relaunch with new bands, an updated poster and a promo video on youtube.
The new and improved bill featured what many fans described as an upgrade from the original.
Rock N' Skull in its 5th year brought in some heavy hitters with Steel Panther and the former Kiss guitarist Ace Frehley as their weekend headliners.
Adding fuel to their fire Rock N' Skull enlisted a plethora of platinum artists including Warrant, Don Dokken, the reunited L.A. Guns, Lita Ford and Firehouse.
But that fire soon turned to frustration when the Kiss Army got wind of Frehley's sudden departure. And even though never a huge marquee name, the push that SouthGang was to appear (essentially their first show in over 2 decades) had diehards thrilled.
WildSide also has fans chomping at the bit with excitement to see them as they haven't played east of the Mississippi River since the mid 90's.
But now that some of these Metal Edge era fan faves are dropping like flies, there will no doubt be more of an uproar from their fanbase.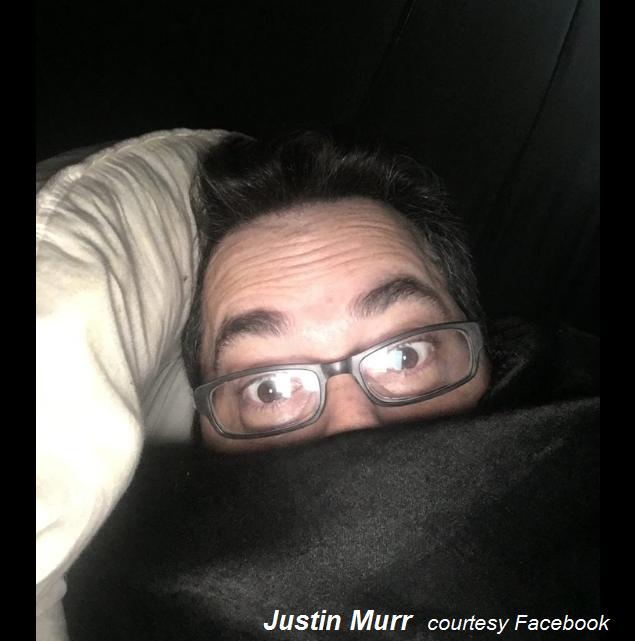 Rock N' Skull promoter Murr (inset left) blogs online regularly says of the recent departures: "Ted Poley and SouthGang are my fault."
Murr continued on a Facebook post writing to some disgruntled fans questioning the recent loss of advertised acts; "Every year we loose bands this is nothing new. The show must go on……"
Murr has just posted today about the latest event loss; "Due to circumstances beyond Rock N' Skull's control WILDSIDE will not be performing at RNS 17."

Back in early March Metal Sludge was first to report from inside sources that Rock N' Skull would be losing some bands.
Murr publicly demanded a retraction from Metal Sludge, and to reveal our sources.
We did neither.
Metal Sludge was then first to break the story that Frehley was pulling out of Rock N' Skull.
Frehley pulled out and opted to tour Australia with Alice Cooper in October at no fault of Murr or his event.
Simply put, it looks like that cancellation was just bad luck for Rock N' Skull.
Even though our original Frehley story was initially challenged, Murr soon admitted in an online post writing; "The Sludge story is correct."
Ironically within weeks of Frehley's cancellation Rock N' Skull lost Danger Danger frontman Ted Poley from the Saturday bill.
Soon after the ever elusive SouthGang followed Poley and pulled out as well.
The group's official Facebook page had a short statement that reads in part; "Contract negotitations fail…" with promoter Murr.
Now WildSide is pulling the plug too.
Singer Drew 'Rose' Hannah posted a short statement in the Rock N' Skull official Facebook event page. (see screen capture)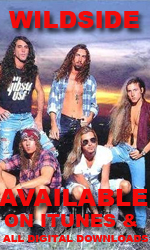 Rock N' Skull still has several marquee names including Saturday's headliner Steel Panther, along with Warrant, FireHouse and BulletBoys.
The Sunday card includes top billing going to Quiet Riot, with direct support from L.A. Guns (featuring both Tracii Guns and Phil Lewis) and Tyketto.
Friday is billed as an acoustic night and features Don Dokken, Lita Ford and Jack Russell's Great White.
WildSide features 4 of the original 5 members including; Drew Hannah (Vocals), Brent Woods (Lead Guitar), Marc Simon (Bass) and Jimmy D (Drums).
WildSide have recruited teen female phenom guitarist Lexii Lynn Frazier to play rythym replacing  the 5th original member Benny Rhynedance.
Rhynedance runs a online Facebook page called WildSide News that looks to be very supportive of the group, and his teen replacement despite his not being involved in the group's recent re-union and related appearances.
WildSide have done a fistful of succesful shows in the last decade, but all have been West Coast dates. The band had capacity crowds recently in Salt Lake City and last fall at the annual "Wolf-Fest" in Colorado.
Up coming shows for WildSide include July 14th "Liquid Joe's" Salt Lake City and a return to the Mile High City July 15th "Buffalo Rose".
WildSide are also scheduled for their U.K. debut at the "Hair Metal Heaven Festival" in August.
Rock N' Skull is advertised as rain or shine with single day general admission tickets ranging from $ 39.00 to $ 49.00, and VIP packages topping off at $ 2,149.00.
Rock N' Skull has just announced Tora Tora as a replacement for the recently departed WildSide. (see screen capture below)
It should be noted that the event also announced Michael Layne Band filling the void of Ted Poley (Danger Danger) and Little Caesar was brought in after SouthGang pulled out. Also announced for Sunday are Livesay.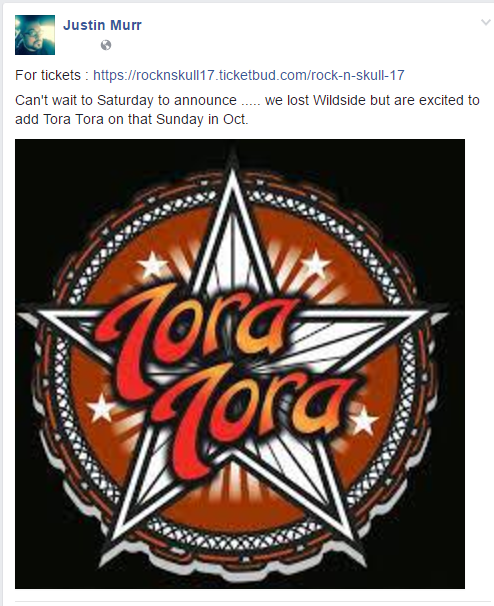 Rock N' Skull @ Facebook – Twitter – Tickets – 
WildSide @ WebSite – Twitter – Facebook – iTunes – eBay – Amazon –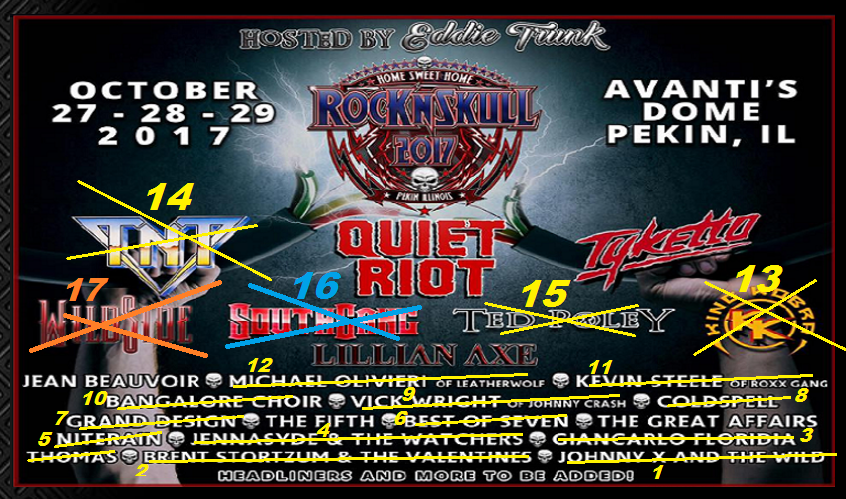 Original Rock N' Skull 2017 promo released November 2016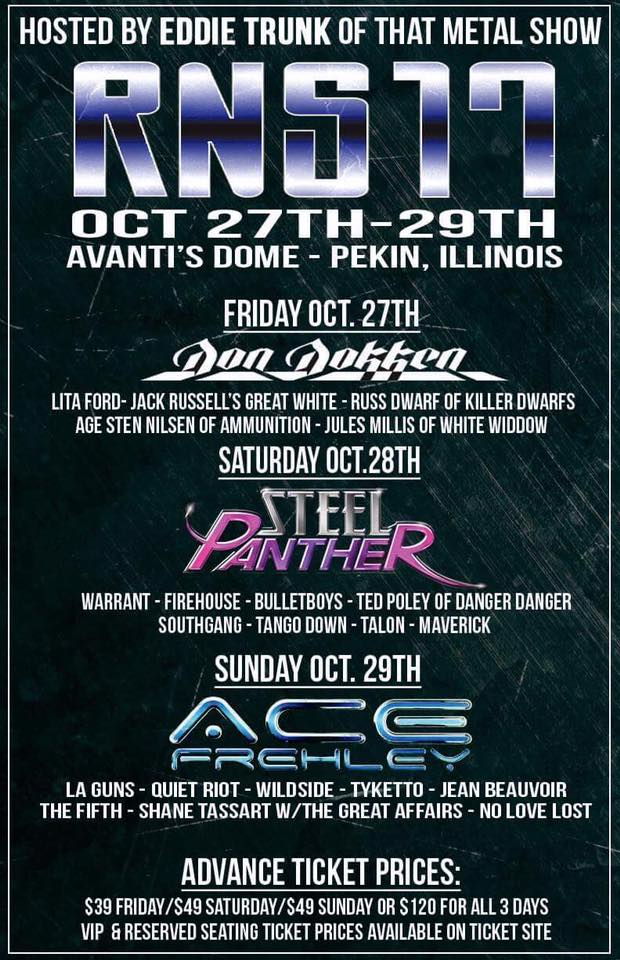 January relaunch poster of Rock N' Skull for October 2017