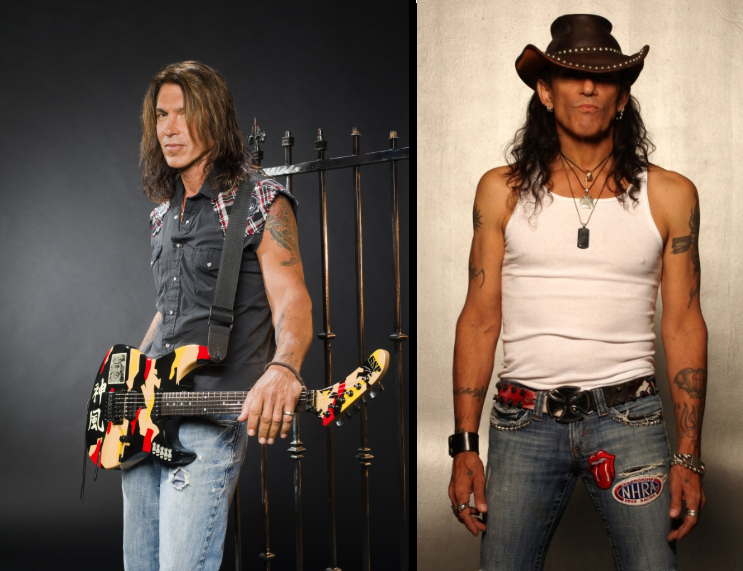 IT'S NOT LOVE
George Lynch says he was asked to join Ratt, but declined 
Eddie Trunk — George Lynch was on Eddie Trunk's Sirius/XM radio show this week and had lots to say.

Lynch talks about countless projects he's involved in from music to movies.
The original Dokken guitarist talks about his band Lynch Mob, Ultra Phonics with Corey Glover and a Native American film project called Shadow Nation.
One subject that Trunk brings up is Ratt, to which Lynch becomes a little …shall we say…fidgety about.
Trunk says to Lynch: "Actually I heard you could talk about Ratt."
Lynch replies: "Well it depends what you wanna talk about" with a giggle. 
Trunk than adds: "Is it true you were offered the gig in Ratt?"
Lynch replies: "Uh huh." 
Trunk: "And you declined?"
Lynch replies again with: "Uh huh." 
Trunk: "Something you didn't wanna do, the deal wasn't right, anything you wanna say about it?"
Lynch (pauses): "Ahh, yeah, we just couldn't come to an agreement on it." 
Trunk asks: "Something that could still be possible, or is it a dead issue?" 
Lynch: "I don't think so."
Trunk: "Dead issue?"
Lynch (joking) adds: "They haven't called me back. I've been staring at the phone,… waiting for the Ratt phone to ring." 
Trunk bursts out laughing as Lynch makes a little fun with the situation adding "I am playing with Blandini, hello! I don't wanna play with Ratt."
Hear the interview below.
The Ratt question is right at the 7 minute mark.