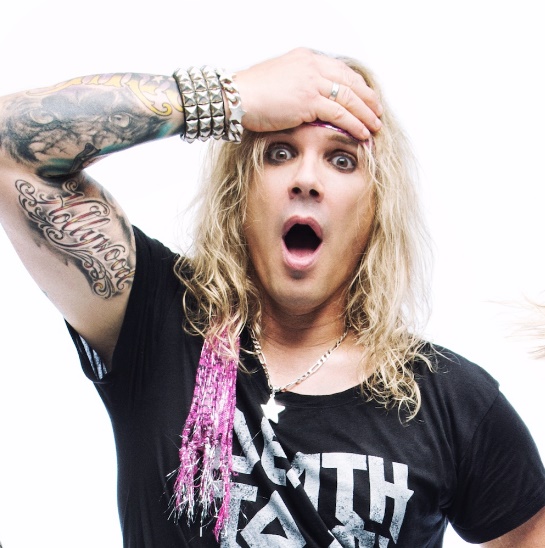 KNOTTS BLOODY FARM
METAL SLUDGE EXCLUSIVE: Steel Panther singer Michael Starr aids bleeding accident victim at amusement park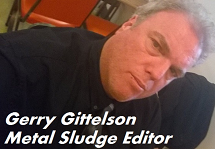 LOS ANGELES, California — It's one thing to be a rock star on stage, but to be one on your day off is even more cool.
Meet Michael Starr. He gets Metal Sludge's vote for hero of the year by saving a man's life just recently at a California amusement park before a crowd of shocked onlookers.
The singer for the massively popular parody rock band Steel Panther proved a hero when a fellow guest at Knotts Berry Farm in Anaheim accidentally sliced his leg while exiting a bumper car. It was so bad the poor chap reportedly might have bled to death had Starr not jumped to the rescue by using one of his bandanas to tie a tourniquet before paramedics eventually arrived.
"This dude, when the ride ends, he tripped and fell straight to the ground but got his leg caught on this piece of metal that cut his front calf all the way to the bone," Starr said. "It was a main artery, I think, and there was blood everywhere. He was saying, 'Someone's got to help me.' It was overwhelming. I get a little quesy with the blood, to tell you the truth. I don't like it."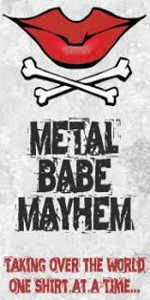 Another man, David Grant, of Mission Viejo, also helped.
"It was bad. There was blood pooling under the man's leg," Grant said. "It took like eight minutes for the paramedics to arrive, and it was a long eight minutes. We were the only two helping him out, and there were like 100 or more that saw this happening and chose to stand around and rubber neck or to just walk away."
A representative for Knotts Berry Farm did not return a call seeking comment.
Grant said Starr, whose given name is Ralph Saenz, helped comfort the stricken victim.
"Michael asked about his family, and when the guy said his daughter works at Disneyland, Michael joked, "Boy, I bet you wish you went there instead of here,'" Grant said. "The man started to laugh."
Starr proved a good Samaritan at the very least and perhaps a lifesaver, but that's not the way he looked it.
"I was just kind of trying to distract him because all these people were looking," Starr said.
Grant said the one thing that made him shake his head about the whole incident is when Starr asked for the bloody bandana back from the medics, as the man was being carted away.
"He said, 'Hey, those bandanas cost like three dollars,'" Grant laughed.
Gerry Gittelson can be reached at gerryg123@hotmail.com