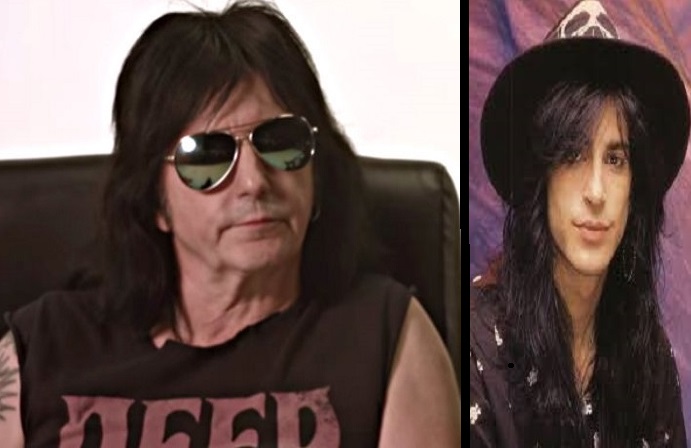 LA GUNSHOT
Phil Lewis to former bassist Kelly Nickels: "Crawl back under the stone from where you came."
HOLLYWOOD, California —  Never at a loss for words, L.A. Guns frontman Phil Lewis recently unloaded some choice words to a former member.
It seems there was a recent question raised by White Fever Line Podcast about the band's "reunion" (to Lewis)  and if any of the other original members were considered to be included.
Lewis stated that both Nickels and former classic years guitarist Mick Cripps had been asked but both refused to take part in the reunion.
Kelly Nickels took to social media and wrote to readers with: "We were not asked….!!!".

Shortly after Lewis reponded with the following: "Nonsense. I have your number in my phone. I called and asked if you'd be willing to help me work on a song and your response was "That songs beat(crap) and it's all or nothing if you want my help.
Not only would you have lasted less than a week away from your privileged lifestyle. You couldn't hold a candle to Johnny Martins playing
Mr Sid Vicious is my favorite bass player.
You've got a minute of attention. Enjoy it and crawl back under the stone from where you came."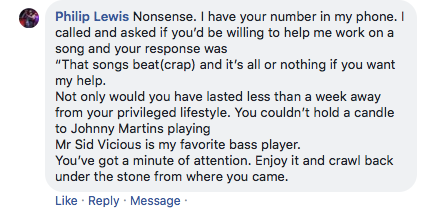 Lewis and the band's founder and lead guitarist Tracii Guns reunited in late 2016 for the first run of shows (together) in the same lineup, in years.
They included guitarist Michael Grant from the Lewis' lineup, but has since been given his walking papers as first reported by Metal Sludge.
Also on board with the latest lineup are Shane Fitzgibbon (drums) and Johnny Martin (bass) from the Guns lineup.
Lastly, Guns and Lewis brought back a former bassist in Adam Hamilton, who is now playing rythym guitar.
Essentially the duo merged their 2 versions of the famed band, minus Steve Riley and Kenny Kweens – who were part of the Lewis version for some time.
Guns and Lewis as lead guitarist and lead singer are undoubtably the pair fans want to see and hear.
As of press time no word from Nickels in response to the Lewis statement.