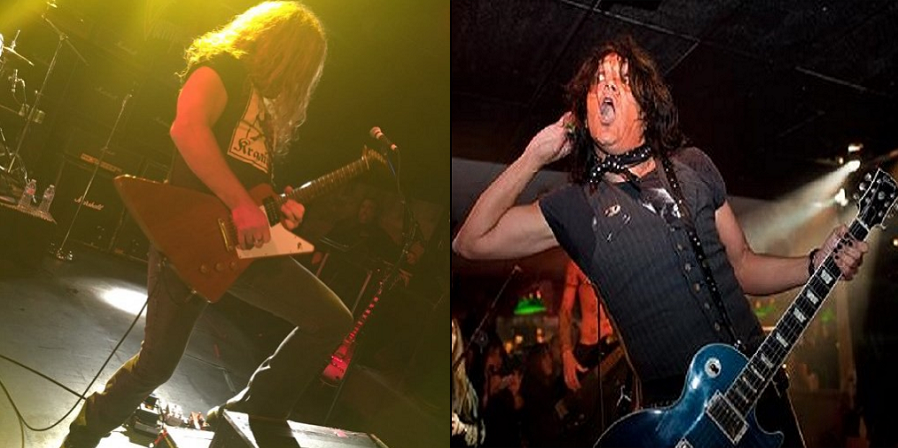 LIES, DECEIT & SILVERWARE
Mick Sweda on Marq Torien's guitar playing: "It's like someone dropping silverware."
LOS ANGELES, California — In a recent inteview with Mick Sweda of Lies, Deceit & Treachery, the guitarist talks in depth about his history in music.
Sweda talks about his early years, and that he first moved to Los Angeles back in 1981.
Sweda was a member of King Kobra, and also a founding member of BulletBoys.
The guitarist talks openly to Sleazeroxx about all the related and even answers some questions about what has publicly been somewhat of a strained relationship with his former singer Marq Torien of BulletBoys.
At some point Sweda talks about how Torien alleges he had to show Sweda how to play some of the guitar parts.
To which Sweda calls it funny and compares Torien's playing to hearing someone drop silverware.
Read some of that interview below.
———————————————————————————–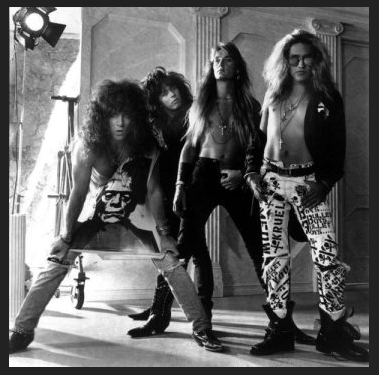 Sleaze Roxx: Let's talk some more BulletBoys. I have to admit that I have a hard time seeing Marq Torien just being BulletBoys. As far as I am concerned, it's not BulletBoys. He plays all the songs, mostly from the first album. He's still releasing music as BulletBoys. Have you heard any of the albums?
Mick Sweda: My wife has shown me some stuff, but no, not any of the records. I mean she's played me snippets of it. She even says, "He can't play that stuff!" It's funny. There was one point in some interview where he's talking about how he had to show me how to play. How I wasn't really an accomplished guitar player at the time even though I had two records under my belt before I ever met the guy. He couldn't play any of that. I guarantee it. There's always been some trip that he's got.
Sleaze Roxx: Are you cool with talking about this stuff?
Mick Sweda: Ahh, no, no. This isn't anything I wouldn't say to his face. That's for sure. I'd just like to set the record straight. He's basically out there every chance he gets. It's really funny. It's always when it's one of his records he's trying to promote. It's like dude, promote your fucking record and shut up about it. Teaching me guitar? Give me a fucking break. Just go on YouTube. Look at him play and look at me play.
Sleaze Roxx: I've seen him live. So I can attest to that.
Mick Sweda: It's like someone dropping silverware.
Sleaze Roxx: Just out of curiosity, have you ever read Rudy Sarzo's book?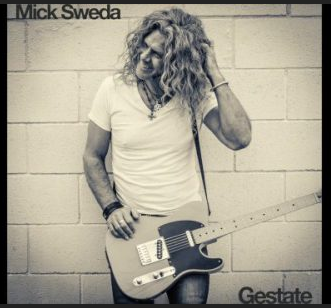 Mick Sweda: No I have not, but I've heard about that audition he did for Ozzy, where Tommy Aldridge finally goes, "What the fuck is he doing man? Get the fuck out of here!"
Sleaze Roxx: If I recall from reading the book, it mentions something about Marq being tone deaf.
Mick Sweda: I can tell you a story of the BulletBoys in the beginning. Everything I wrote was for two guitars. I always liked to have that full sound. That nice sort of trade off. The thing I had with David in King Kobra. I didn't necessarily want to duplicate that, but I wanted to be a tough, bad ass sounding band. I talked the guys into it one time. I said, "You know, I know he can play, I've heard everything you've said about him. Just let him come up and play! Just let him bring a guitar to rehearsal. I want to see for myself." They just bluntly said, "Mick no!!! Please don't do that!" "C'mon guys. One time!" So turns out they let me do it. He comes in one time. Now he's in his own world. Tuning to his own friggin' pitch. Turns his amp up as loud as it will go and we start to play. He's nowhere to be found in the song. He's off doing something else. It's way too loud. Not in tune. The guys are looking at me going, "See!" I was like, "Okay, I get it!"
Sleaze Roxx: So they already knew?
Mick Sweda: Yeah, they had tried to play with him before. In music, you have to be in tune to what's going on around you.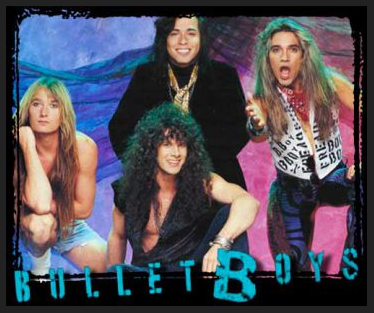 You have to be part of a band. Not something that the rest of the band puts up with or tolerates. However, you want to say it. That's the thing that I think… you're not going to want to talk about Torien the whole time. There's a lot of this stuff that he gets to talk about and I don't. It's like him being in Ratt right? Well, why wasn't he in Ratt anymore? Got the audition with Ozzy. Why wasn't he in Ozzy anymore? He's so amazing. He's this great guitar player. Well, why did I have to play guitar in the band? Just all these questions that by themselves, but if you think about it. If you go online people are going, "Here's a crazy guitar player. He's really fucking great!" Well, that might be for the 30 second clip that you see, but play in a band with him and you get, like I said, silverware falling down the stairs. But you don't have to take my word for it. Bottom line, see for yourself. You be the judge. It's all cool. If the guy's got fans and you like what he's doing out there, fuckin' head on man. It's perfectly fine with me. But when obvious mistruths are being put out there, I have the right to address it.
Sleaze Roxx: A few years back, those demos we spoke of were posted on Metal Sludge. I don't really know the whole story as to what when down. Was it Marq taking credit for writing the material that he actually didn't?
Mick Sweda: Yeah, based on that. He has absolutely taken credit for writing songs. In fact, at one point he called ASCAP and tried to steal our royalties. Songs that I wrote. I brought "Hard As A Rock." I brought "Badlands" and "Kissin Kitty." I brought a bunch of songs to the band. It's been a struggle with the guy because I think he's got some issues there.
Sleaze Roxx: So he obviously owns the name BulletBoys?
Mick Sweda: Yeah, when I split the band in 1993, I just wanted to get as far away from it as possible. If you know him, you know that at some point you just have to escape. You just have to take your belongings and get away. So I said, "Look, just give me my gear, you can keep the name!" All with the idea that he would write new material, go out and promote that new material. I had no idea he was going to make a living off of my songs. Or at least try to make a living. So, you know that didn't really go the way I expected it. But I got out of there, I got my gear and went on and did my thing after that. That was ultimately how I escaped. But it sucked. That was my band I started. Those guys didn't even want to join in the beginning. I'm the one that took off from King Kobra. Started looking for other guys to play. They finally figured out, you know, King Kobra wasn't going anywhere. They came along for the ride. I always felt like that was my band. It kind of sucked to have it end that way, but oh well!
To read the full interview, part 1 of 3 … go to Sleazeroxx