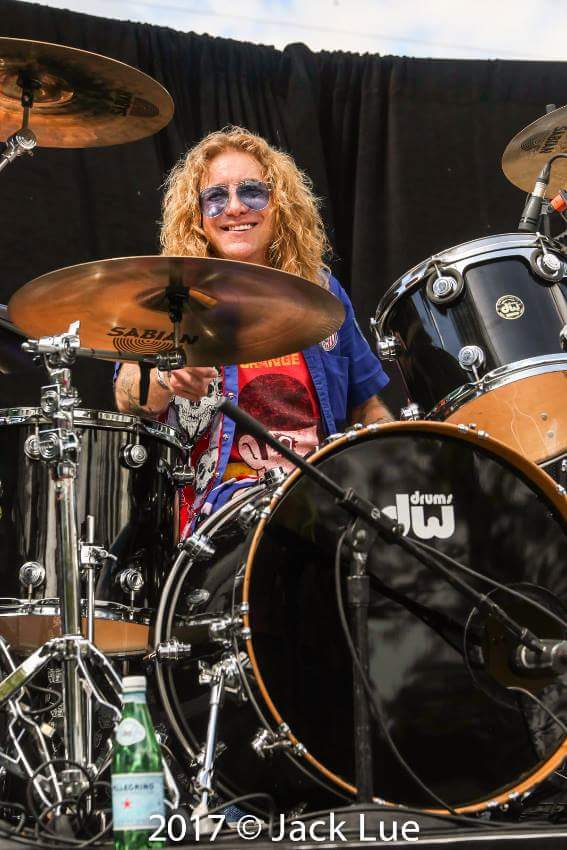 LIKE A RAINBOW IN THE PARK
Steven Adler dominates at 'Ride For Ronnie' benefit concert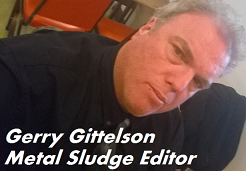 ENCINO, Calif., USA — Steven Adler is a big name again after joining Guns N' Roses for a series of live performances this past summer, and he was back Sunday as a late add-on for the 'Ride For Ronnie' cancer benefit concert at Los Encinos Park.
Adler joined forces with Adler's Appetite/Budderside singer Patrick Stone and a cast of all-stars including Dokken's Jeff Pilson, Odin guitarist Shawn Duncan, Robert Sarzo (Hurricane) and Ace Von Johnson (Faster Pussycat) for a blistering set that started with "Welcome to the Jungle" to drive the massive outdoor crowd into a frenzy.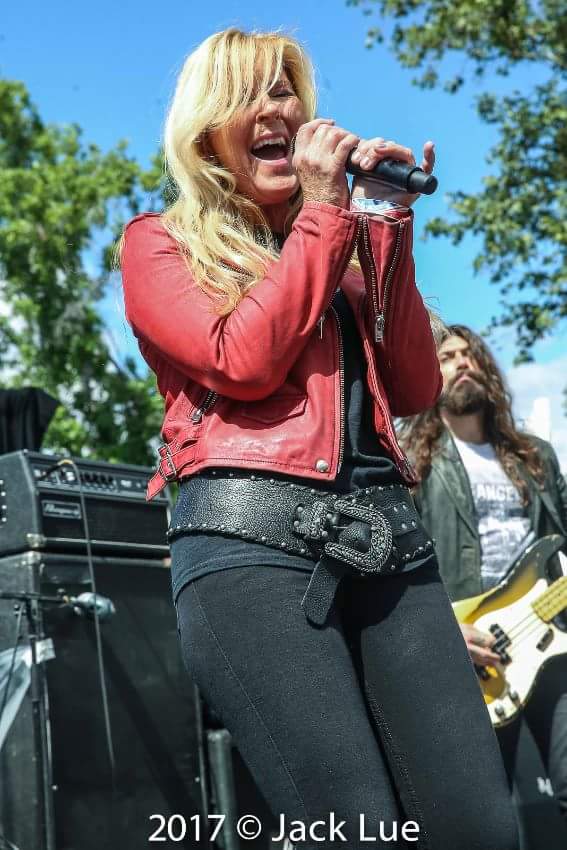 Then who pops out but none other than Lita Ford, as the group tore into "Sweet Child O' Mine." Stone joined in about midway through, and for an improvised version of the song, this was some pretty electric stuff going on on stage.
There were other exciting sets from Eddie Money, a reformed Rough Cutt, Lynch Mob, Dio's Disciples and others, but Adler and his bandmates stole the day.
"It's an honor to be a part of this. I love Wendy (Dio) and of course Ronnie. This is just really a great experience, and we're having a great time," Adler said backstage a few minutes later. "It's for a great cause."
Adler could not help but notice the strong reaction for the Guns N' Roses songs.
"Everybody loves Guns N' Roses, so of course, I love it, too," Adler said. "And I love playing it with the original guys I wrote it with, but whatever I get to do, I appreciate it. I'm thankful."
Rough Cutt never quite made it big before splintering off back in the day, as singer Paul Shortino joined Quiet Riot, while guitarist Amir Derakh, drummer Dave Alford and bassist Matt Thor joined Jailhouse — with Derakh then eventually starting Orgy. But Rough Cutt has been reunited just recently, and there they were for an afternoon set as rain drizzled but never fell hard enough to dampen everyone's spirits.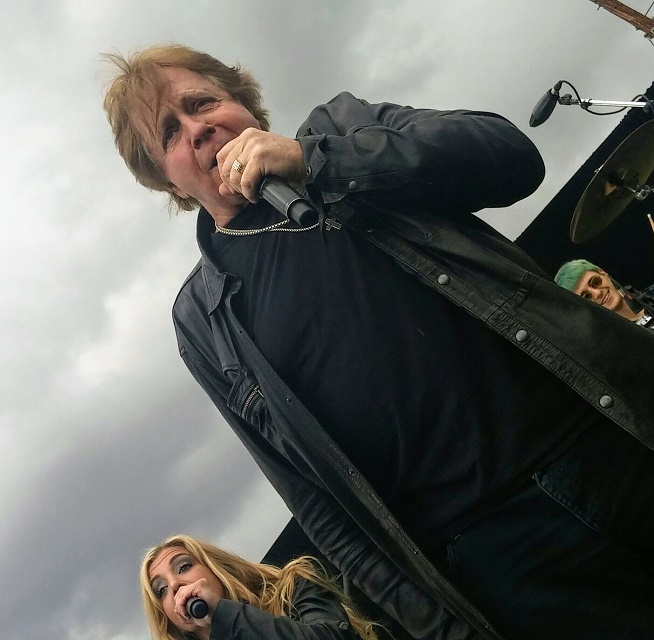 "It's always fun to play, and it's such a great cause," Alford said. "This is the third (Dio benefit), and there are a lot of people here today. Unfortunately it rained today while we were playing, but I had a great time."
Money performed surprisingly early considering he has more hits and has sold more records than just about everyone else combined (excluding Adler, of course).
And though the legendary singer with a raspy voice and a penchant for catchy hits has gutted his band in favor of mostly his own children playing various instruments, Money  kicked ass.
"Baby Hold on to Me" was delivered with panache and was pretty spot-on, and "Two Tickets to Paradise" tinged great memories of a simple and perhaps better era when the only machines in a recording studio sold cigarettes.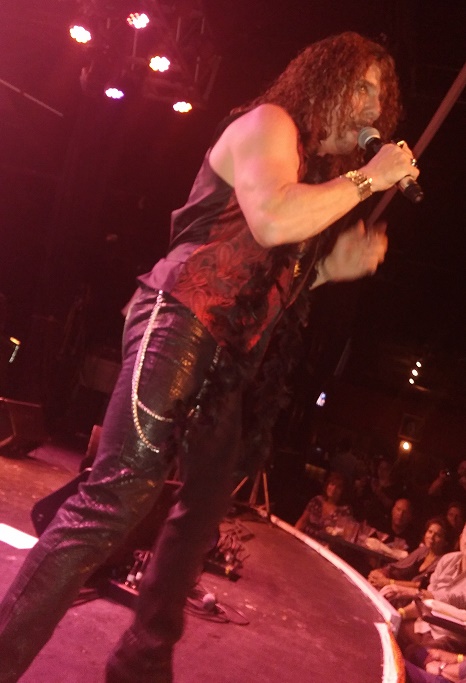 Dio's Disciples featured Joe Retta (inset right) on vocals, and wow this guy can really hit the notes — not just physically but with soul, too, and his performance proved a great tribute to the late Dio himself.
Craig Goldy was on guitar from the last version of Dio's band after an earlier stint with Giuffria of course.
As for Retta, he also was doing the singing two nights earlier for Sweet on Friday at The Canyon Club in Agoura Hills — just a short drive down the 101 freeway from Encino.
Sweet came through with an exceptional performance despite bassist Steve Priest (the lone original) having a tough go because of back issues and being forced to sit on a specially designed "throne" for the duration.
All the hits were there like "Fox on The Run" and "Ballroom Blitz."
Guitarist Mitch Perry, also doing double-duty, has proved a perfect fit, and drummer Richie Onori was bashing away with fervor.
"Actually, (original Sweet guitarist) Andy Scott is a big influence for me," Perry said. "We're kind of coming from the the exact same place."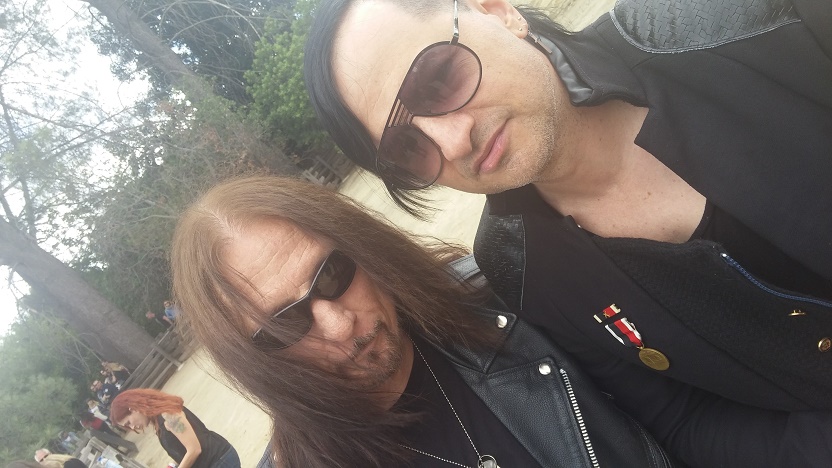 Dave Alford and Amir Derahk from Rough Cutt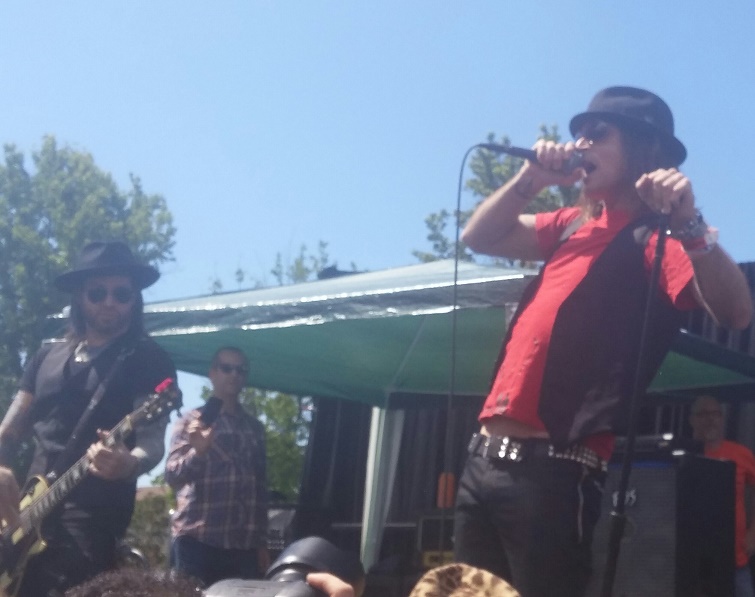 Patrick Stone of Budderside rocks the mid with Steven Adler

Gerry Gittelson can be reached at gerryg123@hotmail.com