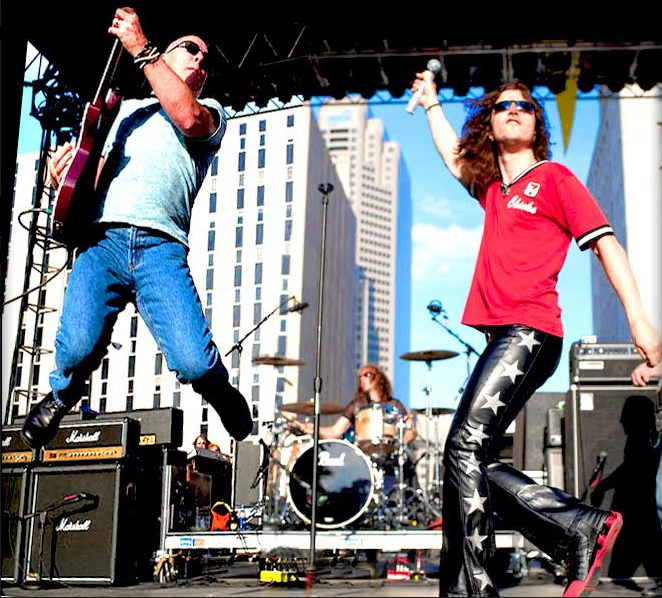 MONTROSE REMEMBERED AT NAMM
Keith St. John talks 10 Questions with Metal Sludge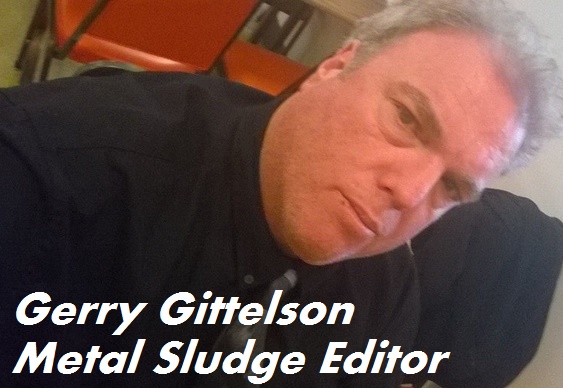 IRVINE, Calif., USA — It's that time of year again, as the annual NAMM convention comes to the Anaheim Convention Center this coming week beginning on Wednesday, Jan. 17 and picking up steam for the weekend.
Among the highlights — and there figure to be a lot of them — is a live concert Saturday at Yost Theatre organized by ex-Montrose singer Keith St. John.
St. John, a scenemaker who has also played with Neal Schon, Burning Rain and even Quiet Riot and Sweet for a gig or two through the years, has assembled a really amazing group of musicians scheduled to pay tribute to the late Montrose before an expected sellout at Yost.
Hot, Sweet and Sticky? No, not just the Montrose classic song "Rock Candy." We're referring to Mr. St. John himself, who comes forth with the latest installment of "Metal Sludge: Ten Questions."
_______________________________________________



1, Your NAMM show with Montrose tribute is going to be huge, right?
KEITH ST. JOHN: Oh yeah!! The Ronnie Montrose Remembered concert at The Yost theater this Saturday January 21st is going to be WAYYYYY sold out for sure (Tickets)! Like the one we did last year we have dozens of major stars performing again! A few are doing it for the 2nd time like Tracii Guns and Brad Gillis, but there's more newbie's for sure like Carlos Cavazo, Rudy Sarzo, James Kottak, Robin McAuley, Frankie Banali, Scotti Hill and SO MANY MORE! VIP was sold out 3 times already and we had to get the venue to add more each time!!
2, Give 3 reasons why NAMM fans will love your event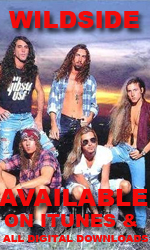 KSJ: There's so many reasons, but here goes… First, major members of some of the biggest bands of ALL TIME are gonna be performing…some of those bands are: Ozzy Osbourne, Quiet Riot, The Scorpions, L.A. Guns, Whitesake, Heart, Night Ranger, Tesla, Foghat, The Sammy Hagar Band, Ratt, MSG, Warrant, Lynch Mob, Megadeth, The Edgar Winter Group, Ted Nugent band, and of course Montrose — and lots more!!!
Second, some one-time only "One-of-a-kind" events are gonna take place such as X-Montrose singer Bob James's first appearance singing Montrose songs since his time in Montrose right after Sammy Hagar!! Bob will be reuniting with and jamming for the first time (since before the Quiet Riot days) with his X-bandmates Rudy Sarzo and Frankie Banali !!! Wow!!!
Third, some major players who WERE THERE in the 70's and toured with Montrose back in the day — who are still out there in major touring acts keeping that 70's sound and music alive – will be performing including Howard Leese from Heart (Hall of Fame), Danny Seraphine from Chicago (Hall of Fame) and Roger Earl from Foghat (founding member)!!!
3, Why did you leave L.A. Guns?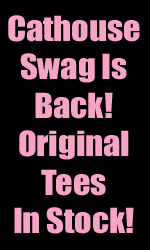 KSJ: I think you're referring to "Gunzo" which was a band formed between Tracii Guns, Rudy Sarzo, and myself along with Shane Fitzbibbons (drums) back in early 2015.  Basically toward the end of summer 2015, while we were on a heavy touring schedule, my Mom was really suffering from a very painful and disabling disease (occipital neuralgia-known as the "suicide disease") and she was determined to follow through with her plan for her own euthanasia (Yikes).
I felt like I needed to spend some major time with her if I stood a shred of a chance in keeping her on this planet by somehow improving the quality of her life.
Being an artistic, sensitve, only child, the threat of her being gone so suddenly had me in an emotional meltdown, which had me letting go of lot's of things in my life at the time! On a positive note, somehow, she hung on….and by May of the following year her life took a miraculous positive turn!!!  She's not perfect, but she's got a new license on life and doing better than I ever dreamed!!!  I dearly love all my "Gunzo" bandmates together and each individually, and we still all have great relationships.  Since then, I've performed and hung out many times with members of that Gunzo band all in good spirit with great mutual respect and friendship!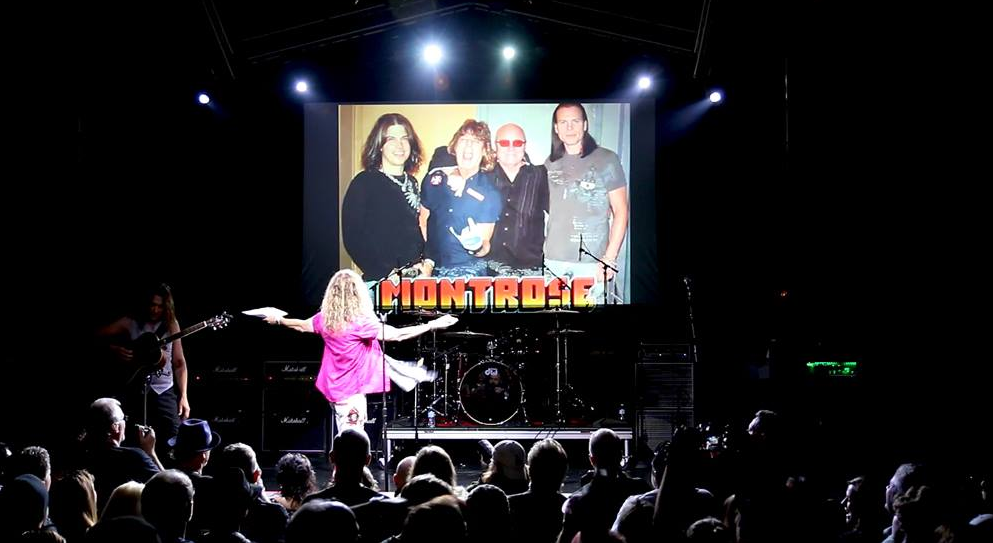 Keith St. John – Montrose Remembered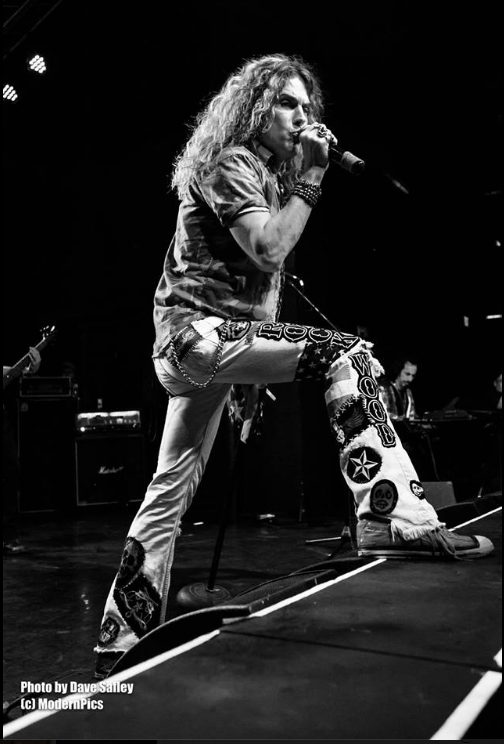 4, Did you consider joining Quiet Riot during latest singer change?
KSJ: The guys in QR are all good friends who I love and I respect very much.  Sometimes bands need member changes for whatever reason and those transitions can be challenging!! But that being said, I feel that Frankie and the boys are on a great positive path with their new singer and new record coming!!!! Go QR!!!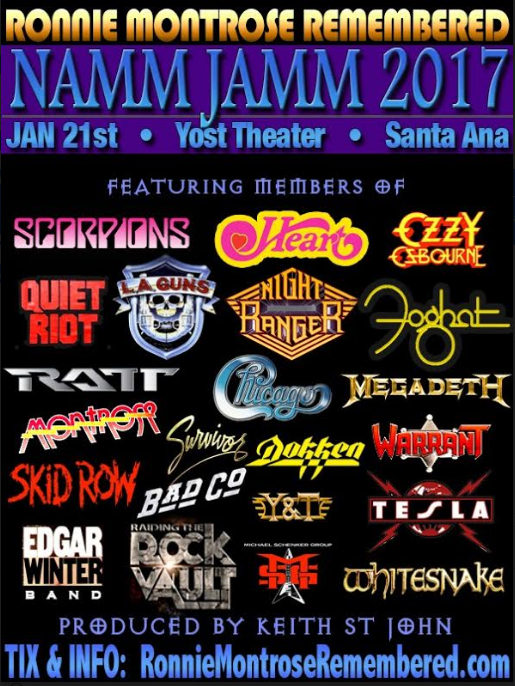 5, How odd is it that Neal Schon says he does not even have Steve Perry's cell?
KSJ: Well, lot's of super famous peeps change cell numbers frequenty, man!!
6, Who do the girls like more, you or Doug Aldrich?
KSJ: I suppose they like Doug way more, but, maybe they chase after me a little cause they know he's happily married, lol!
7, What should the letters N-A-M-M really stand for?
KSJ: YOST THEATER JANUARY TWENTY-FIRST!  (was never a great speller)
ok ok…there's a million…how 'bout Nakedness-Art-MerryGoRound-MESS!!
8, In four years, do you think the USA will be in better shape?
KSJ: Wow!! First off…who the F**k knows!! Secondly, "Imagine there's no countries" (John Lennon).
Lastly…as an artist, it's my purpose and mission on this earth to reap and inspire hope and healing energy and give it back!!!  If people worldwide (including Americans) are generally experiencing a better quality of life tomorrow, the next day, or "four years from now," then we're all doing our F**king job!!!!!
9, What's your go-to entree at the Rainbow?
KSJ: Chicken Soup, Baby!!!!!!
10, And finally, you seem to attract beautiful women, but have you ever fucked an ugly one?
KSJ: HaHaHa.  Thanks for that question, man!  For me, empathetic spiritual soul that I am…when I come in contact with people, I'm super sensitive to their 'soul' energy man and I can feel a sense of beauty, or peace, or pain, or pure lust or whatever man before I even talk to them. Many times inner beauty correlates with the outer thing and there's so many reasons for something about a girl that could strike me as "beautiful."  I know I would have a hard time making love with a person who struck my senses as predominantly "ugly" in some way…so i guess NOPE!!…unless I was passed out unconcious and didn't know it!!!
Keith St. John @ WebSite – Facebook – Twitter – Instagram  – YouTube
Gerry Gittelson can be reached at gerryg123@hotmail.com