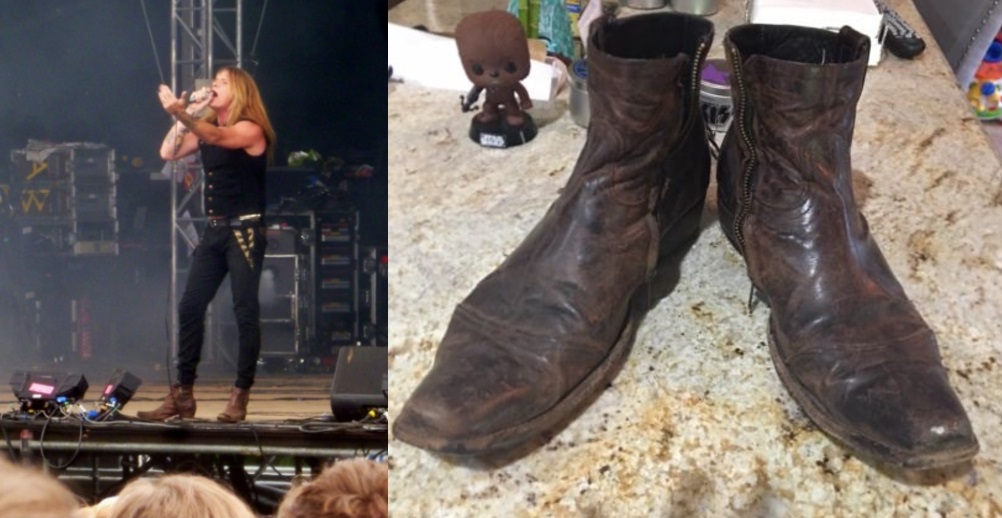 MUDKICKER
Sebastian Bach's used boots on eBay with holes in the sole for a grand
eBay — Anyone want a pair of used foot-long dirty old boots with holes in the soles?
Well if you like Skid Row's classic singer Sebastian Bach, then you just might be interested to know you can own his old stage boots for a grand – or more.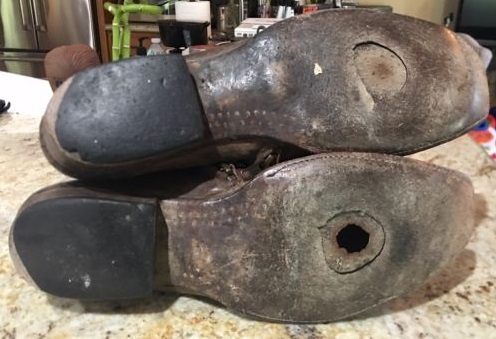 Currently the beat up mudkickers size 12.5 have a bid of $ 1,000.00 with 5 days left on the auction.
Not only is Bach selling these, but a grip of other old cool personal items. Other listings include t-shirts, signed CDs and DVDs.
This is Bach's official eBay account for GetOffMyBachProd and he's answering inquiries and questions about the items for sale as well.
We're happy to send some traffic his way, and tell him Metal Sludge sent ya.
Hey Sebastian, we'll be happy to promote your sales of old dirty clothes and related collectibles. Please get in touch for our pay pal details to forward us commission.
Fans are having fun with this on Facebook in regards to these mudkickers. Heck, even Guns N' Roses guitarist Richard Fortus has piled on with  a fun comment.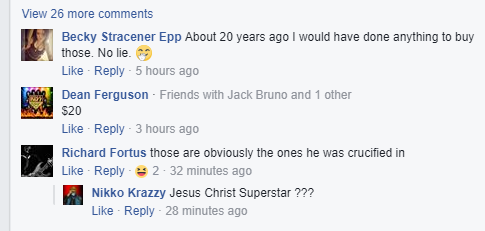 Info from the post is noted below.
————————————————
These boots were made for ROCKIN' !!!
Sebastian Bach pre-owned and worn stage boots. Size 12 to 13. Brown leather boots worn on stage hundreds of times for hundreds of concerts. Literally proven to kick ass on stage the world over!! This is the real deal! One of a kind rock n' roll memorabilia item!!
"It takes me a long time to find a pair of boots that were really made for Rockin'. These are those boots. I have worn these on stage for years, all over the world, during hundreds of concerts. I bought these originally at Boot Star in Hollywood CA years ago and I have worn them out through countless shows on the stages of rock 'n' roll the world over. There are holes in the soles but that did not stop me from doing shows in them. These fit like a glove or would look cool in your man cave in your rock 'n' roll memorabilia section. I will sign these if you would like. Rock on "
Sebastian Bach
Boots come with autographed signed document of Provenance from Sebastian Bach.