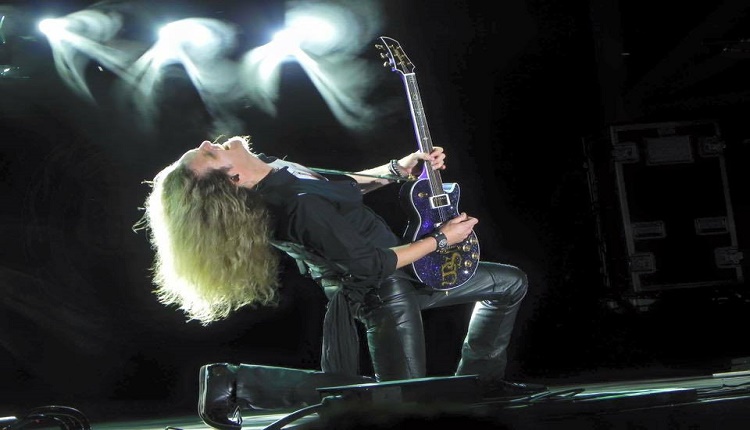 NOT YOUR AVERAGE JOEL
Metal Sludge visits with Whitesnake guitarist Joel Hoekstra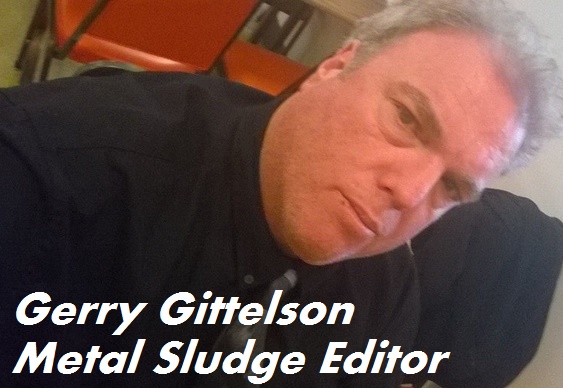 LOS ANGELES — He has been the guitarist for Whitesnake for a year, and with the band on a two-month break before resuming a world tour, Joel Hoekstra has put out a solo CD called "13," a project that takes on a harder, less commercial edge.
Any new rock release is a long shot these days, but it was something Hoekstra had to get out of his system.
"I was actually working on it before I joined Whitesnake," said Hoekstra, who was coming off a seven-year stint with Night Ranger.
Obviously, Metal Sludge readers want to know all things David Coverdale — so far, the great Whitesnake singer has slithered from our grasp through the years — and so we probe for a few answers via Mr. Hoekstra.
—————————————————-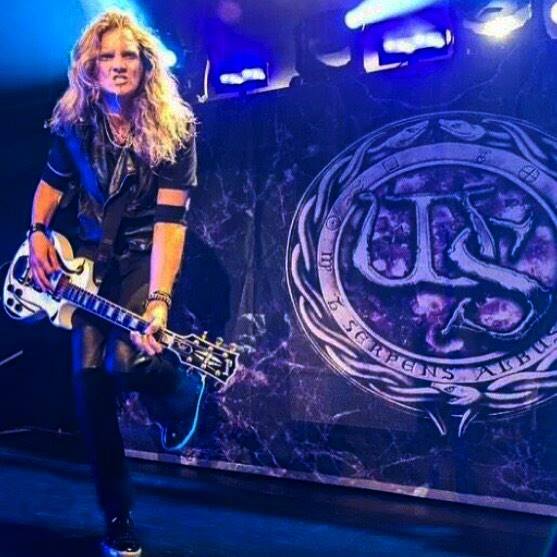 METAL SLUDGE: Among your credits is an appearance on "Celebrity Apprentice." What do you think of Donald Trump?
JOEL HOEKSTRA: I'm not much of a political guy, to be honest. I don't even know Donald Trump. Actually, I just did a little cameo on the show. Debbie Gibson was on it, and she called me to come down and hang out for one of her tasks for the day, and we had a good time. I ended up playing some guitar, and it's edited down to literally two seconds on the show.
And you're from Chicago, or I guess New York but you mostly grew up in Chicago. So my question is, have you smoked pot with Chip Z'Nuff?
HOEKSTRA: Yeah, in a gigantic club, actually, right there sitting at the bar. It was still not legal, but the answer is yes.
Welcome to the club.
HOEKSTRA: Chip used to come see my my first band, and that was super cool. I looked at him like a big rock star. We were just kids, like 15, 16, and for Chip to be at our shows. That always meant a lot.
And now you've got a new project going, a new release called "13." Didn't anyone ever tell you that 13 was an unlucky number?
HOEKSTRA: Well, I was born on the 13th, and I got married on the 13th, so for me it's a bit of a lucky number. But maybe things will go different and you're right. I guess maybe we'll see!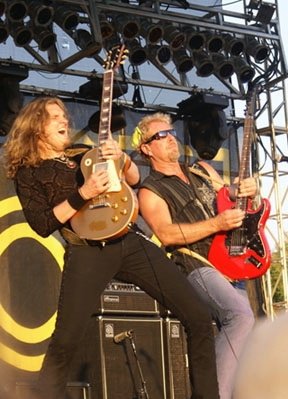 It's much different than Whitesnake and Night Ranger. Sounds sort like hard Skid Row with Sebastian or maybe Dio.
HOEKSTRA:  I just wanted to make melodic hard rock — I'd say Dio-ish at its heaviest, and Foreigner at its lightest.
Which gets the girls hotter, "Sister Christian" or "Here I Go Again"?
HOEKSTRA:  (laughs). What a great question. I'd call it a tie. I didn't write 'em, but I love playing 'em both. They're fun songs. I can't argue about which one. I'm just blessed to play 'em.
Well, they really are two of the best power ballads ever, Joel.  Can you talk a little bit about both "Sister Christian" and "Here I Go"?
HOEKSTRA: "Sister Christian," that was written by (Night Ranger drummer) Kelly Keagy about his sister, Christy, just growing up. The "motoring" part of that song, that little segment is actually bigger than the band. Sometimes I remember meeting people, and they'd ask what band I was in. I'd say Night Ranger. They'd go "who?" I'd say, "You know, Sister Christian?" They'd say, "What?" Then I'd go, "You know, 'motoring ….'," and then they'd always go, "Oh yeah! I know that song." That was pretty amazing, seven years in that band.
"Hear I Go Again" might actually be an even bigger song. That one went to No. 1 on Billboard.
HOEKSTRA: Yeah, that was just an gi-normous single. Again, a really well-structured song. You just love hearing his voice with the keyboards, and then when the rock chorus comes, it takes it to another level. Adrian Vandenberg played the solo on that song (on the recording), and he did a really good job. A lot of people don't realize that Adrian came in and did that, just that actually, and not John Sykes.
Here is a question for you: You know there is a Whitesnake song called "Spit it Out," right?
HOEKSTRA: Vaguely, yes.
Well, did you guys ever consider putting the song "Spit It Out" in the setlist right after "Slide It In"?
HOEKSTRA: (laughs) Obviously, that would be David's call. But that would be some serious back-to-back innuendo, yeah.
His lyrics, they're a bit lurid, but that's one of the things I like about him, what everyone likes about him.
HOEKSTRA: That comes from his blues background. Blues have totally suggestive lyrics.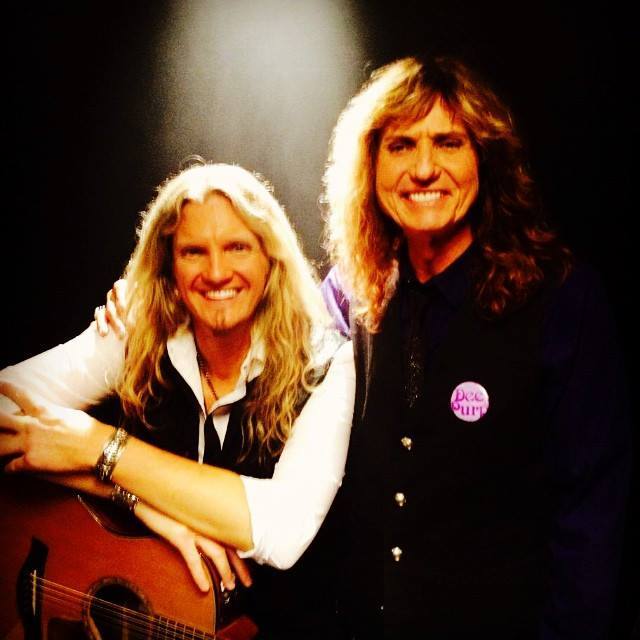 On a scale of 1 to 10 on how big a rock star you can be, I would give David Coverdale a 10. Would you agree?
HOEKSTRA: He's larger than life, so sure, I'd give him a 10. I don't know what a 10 would be actually, but he's a really, really great guy, just super funny, and he hits it out of the park every night. He is a kick-ass performer.
I also love his little between-song banter, kind of like David Lee Roth used to be. He is awesome at that.
HOEKSTRA: It's not scripted, either. Some nights he talks a lot, and other nights he barely says anything. It's all organic.  But he is a very entertaining, witty guy.
Oh, and by the way, can you still rock in America?
HOEKSTRA: I hope so. That's what I'm doing for a living. Rock, it doesn't have to be the biggest style of music (anymore). I get Gene's point. It's probably not nearly what it used to be, but is that really everything? Just go out, just play.
You did the theatre play "Rock of Ages," which was awesome. The movie, not so much.
HOEKSTRA: In the play, it's like a live show. We're onstage the entire show with dancers half-naked, super hot, and there's raunchy jokes in the live action. The movie, they wanted to make it PG, and what happened was, in the play we were making fun of ourselves, which is what people liked, but the movie just confused people. All my musician friends, they loved the play. The movie, that's what most people have been exposed to (only), and in general it's negative.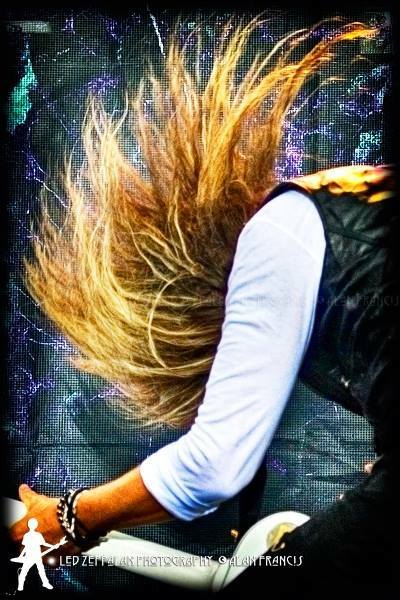 You do have good hair. What's your favorite shampoo and conditioner?
HOEKSTRA: Hotels everywhere I go, I grab the little shampoos and the little conditioners.
Oh, so you mix and match.
HOEKSTRA: Yeah, I guess steal 'em is the operative word. I don't use anything special with my hair. Just those little containers from the hotel.
OK, here's a question that should serve as an inspiration for all the young kids just learning to play guitar: How much money do you have in your pocket right now?
HOEKSTRA: Well, I'm at the beach wearing shorts, so none. I think my wallet is in the next room, and maybe I have $100 in there?
Which do you like more, Burger King or McDonalds?
HOEKSTRA: McDonalds. I like the McDonalds breakfasts at the airport.
At the airport? Yeah, only 15 bucks.
HOEKSTRA: Yeah (laughs)
Did you know Duff McKagen was an early investor in Starbucks? I guess he's a pretty smart guy, eh?
HOEKSTRA: I didn't know. I wasn't aware of that. I've had limited interaction with Duff.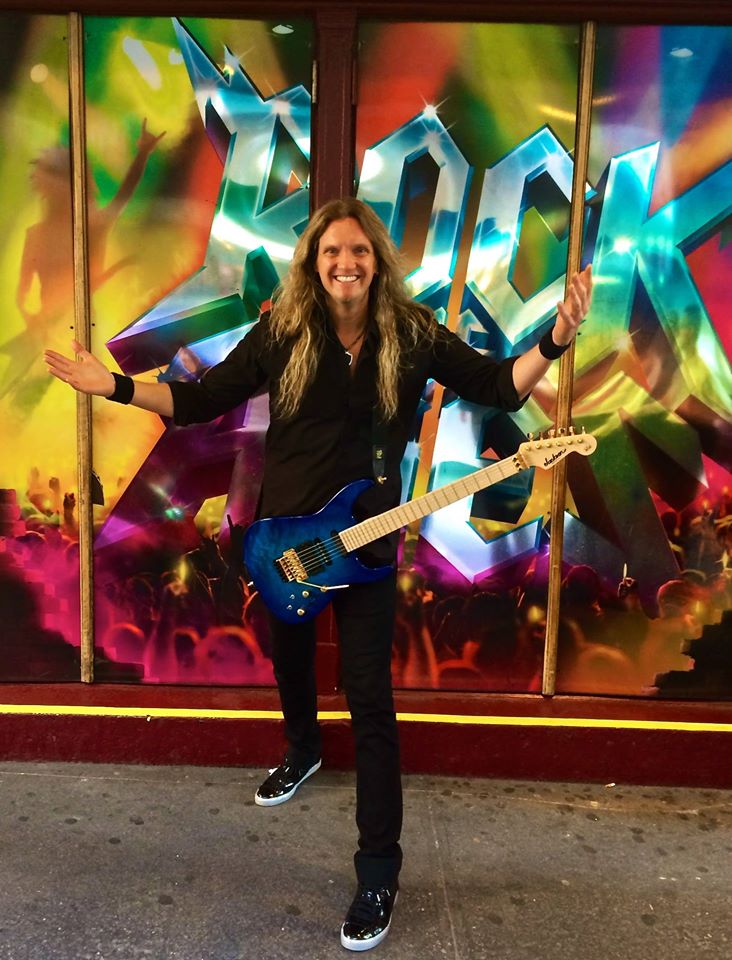 Speaking of Guns N' Roses, there are rumors about the original band getting back together.
HOEKSTRA: Hey man, it's a big story for you guys, and it's good for rock and roll, so bring it on. But to tell you the truth, I wasn't a massive fan, but I do like a lot of their tunes. They've got a great sound, and "Welcome To The Jungle" is a great track, but I never understood how they were considered like this groundbreaking band, like Led Zeppelin. I mean, I saw Guns N' Roses, and they're a great band, but to put them on that level? Maybe I'm wrong.
They did headline stadiums. Then again, so did Bon Jovi, and no one would ever talk about them that way.
HOEKSTRA: Yeah, that's true.
So you say you've been married for 11 years. Is you're wife ever concerned you're out there on the road on tour with all these girls in the crowd?
HOEKSTRA: No man. She's cool.
You know how some American guys use a fake British accent? If you used a fake British accent, what do you think David Coverdale's reaction would be?
HOEKSTRA: Ah, I don't know. It's a fair enough question, though. I do use a lot of British terms, actually, like "cheers". It's a great phrase to stay or to close an email or something.
Joel Hoekstra @ WebSite – Facebook – Twitter – Flickr
Gerry Gittelson can be reached at gspot@metalsludge.tv