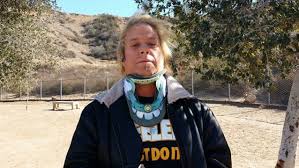 OH SNAP!
Ex-road manager says Bobby Blotzer asked Southwest to announce he was on plane, and he carries a handicap card
The Classic Metal Show — In yet another tall-all style interview Ex-Ratt 'manager/tour manager' Jason Green goes off on his former boss Bobby Blotzer.
This latest episode of The Classic Metal Show comes on the heels of the news that the 'real' Ratt made an appearance in Los Angeles over the weekend.
Ratt original members Stephen Pearcy, Warren DeMartini and Juan Croucier were photographed at former Rip magazine editor Lonn Friend's birthday bash.
What was most interesting about their appearance is that the 3 were hanging with Carlos Cavazo and Greg D'Angelo.
Most fans of Ratt know that Cavazo has been a member of Ratt over recent years. But the twist is that D'Angelo was in the photo who is the current drummer of Stephen Pearcy's solo band.
The internet has been buzzing with 'real' Ratt excitement, and of course to the contrary there is the 'fake' Ratt stuff too.
Green who is a former employee of Blotzer's and coined the name 'Fake Ratt' was quick to jump on TCMS earlier this week and unload like only he can.
Green and Blotzer have both taken shots at each other in the press and on social networks since the 2 parted ways earlier this year.
Back on Februrary 26th Green was "let go" by Blotzer and the Ratt band which had morphed from Bobby Blotzer's Ratt Experience a few months earlier.
A short few months later (April 25th) Metal Sludge reported on Green's initial interview on The Classic Metal Show that turned some heads. Green told from his perspective some of the 'alleged' inside of what really happened in the camp over the calendar year he was involved.
Metal Sludge reached out to The Classic Metal show and once again they gave us their blessing to post their recent podcast with the former Ratt manager/tour manager.
Like his first interview back in the spring Green doesn't mince words. We've grabbed a few quotes and added them below.
We encourage you to give the podcast a full listen, the guys at TCMS always deliver.
Chris Akin and Wendell Neeley are the co-hosts and Chris not only gave us the all clear, but also said the following: "THE CLASSIC METAL SHOW welcomes Bobby or any other member of "Ratt" to appear on the show."
Here are some bullet points below from the interview.
————————————————————–
*Jason Green talks about recently chilling with Stephen Pearcy and says that Blotzer would say; "We can't play that song, because it's a Stephen song" and Pearcy replied with; "They're all my songs"
*Green says; "What Ratt fan in their right mind really wants to see the drummer with a bunch of nobodies."
*Green says; "I've spoken to almost everybody in Ratt, in real Ratt, at different times. And I was told that they would never play with him (Bobby Blotzer) again under any circumstances."
*Green says; "I think that Blotzer, if he wants to continue…he'll have to call it Bobby Blotzer's Ratt. And I can tell you, that Bob Blotzer's Experience or whatever, made very-very little money and had very poor attendance."
*Green says; "Bob Blotzer use to tell people, Ratt supports Donald Trump. Everywhere we would go, he'd tell them, "You go tell Donald, Ratt's got his back."
*Green says; "He use to make people on airplanes announce that he was on the plane. Like the stewardess, like on Southwest ya know. He would sit up front, and we would sit in the back, and ah, cause he has a handi-cap card, he's got the disability, so he can get on…. you guys wanted some drama right? You guys want me to talk a little shit, I mean come on."
*Green says; "He would get out the disability card, cause he can't hear that well, and he would go ahead of us, and sit in the front of the plane, and we'd sit in the back and make fun of him. Of course those guys won't admit that now."
Listen to the entire interview below.