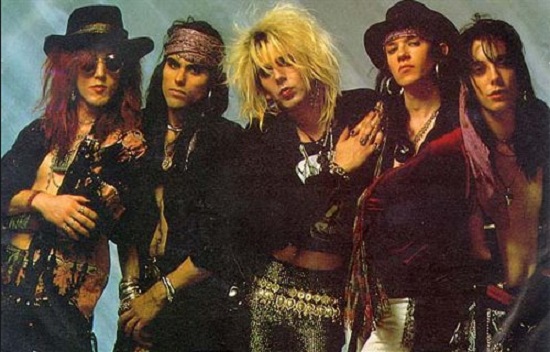 Pu, Pu, Pu, PUSSYCAT!
MUSCAT not BABYLON ON about possible FASTER PUSSYCAT reunion at CATHOUSE LIVE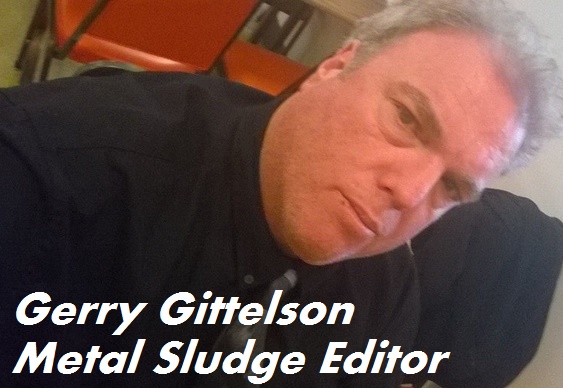 LOS ANGELES — If you're in favor of a Faster Pussycat reunion — even if it's for a few songs — then we suggest you don't miss the heavily-anticipated Cathouse Live concert Aug. 15 at Irvine Meadows in California.
These days, singer Taime Downe is the lone original, but it's all but confirmed that ex-guitarists Brent Muscat and Greg Steele and  bassist Eric Stacy will all join in for a couple of songs when Faster Pussycat hits the main stage at approximately 6:30 p.m.
Muscat hinted strongly on Facebook about a surprise being in store, and Stacy has also posted in the "never-say-never" vein. Plus, Steele has joined the band the past two performances at the Whisky, and last time Stacy was hanging backstage with Downe and his current bandmates.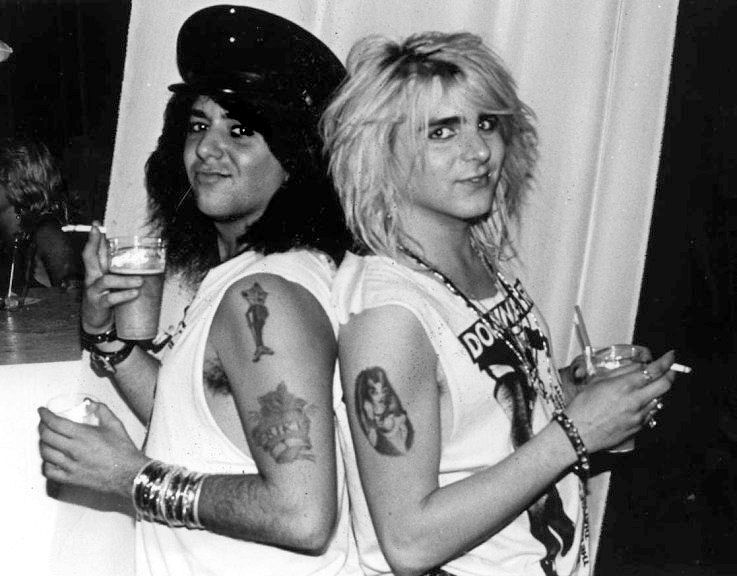 "I don't want to confirm or deny anything. It's not my place," said Muscat, ever the coy one. "You can write that we're being extremely (evasive), and that it looks like something is going on. You'd have to ask Taime or Riki Rachtman."
Downe reached out but said he was busy riding motorcycles; Stacy said he would call back soon, but that was more than 24 hours ago.
"Here is what I can say: Faster Pussycat, when we were together, we were all like brothers," Muscat said. "And brothers fight sometimes and they also make up. They also love each other, even when they're mad and talking shit. I love Taime and the rest guys, and I know they love me, too. They really do, and that's nice."
Faster Pussycat's debut arrived the same day as Guns N' Roses' "Appetite For Destruction." Faster Pussycat didn't make the same impact, but the Los Angeles fivesome eventually managed to score a big hit with "House of Pain," in addition to touring worldwide in support of arena acts such as Motley Crue.
Muscat left in 1993 before returning eight years later for a four-year stint ending in 2005. He briefly formed a seperate version of Faster Pussycat that included Stacy, who had left in 1993.
Other top acts playing the main stage are Extreme, Tom Keifer of Cinderella, Sebastian Bach, Dokken, Stephen Pearcy, Dangerous Toys, L.A. Guns, Saigon Kick, Junkyard, Autograph, Black N Blue, Trixter and BulletBoys. On a second stage, the lineup includes Gilby Clarke, Tracii Guns, Enuff Z'Nuff, Jetboy, Bang Tango, Little Caesar and Tuff.
Gerry Gittelson can be reached at gspot@metalsludge.tv