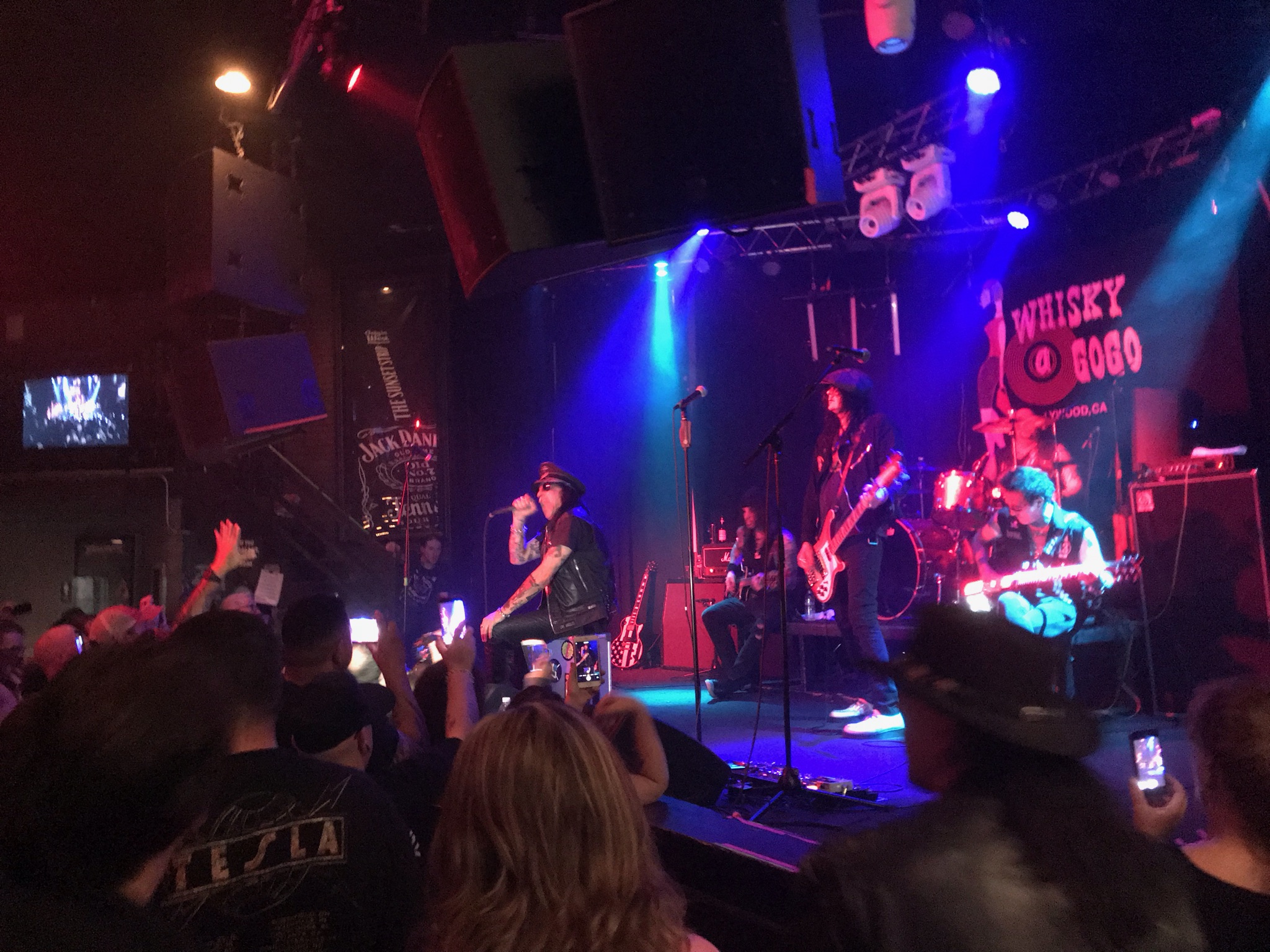 PUSSY-A-GO-GO
Faster Pussycat launches summer tour at Whisky with Permacrush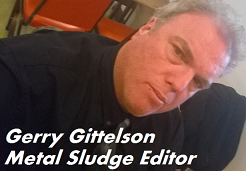 HOLLYWOOD, Calif., USA — For a band with the word "faster" in its name, Faster Pussycat is in it for the long haul.
The iconic glam act is touring extensively once again throughout the summer, and the fivesome got back into the swing of things Friday, June 15 with a launch-off concert at The Whisky before a capacity crowd.
"We look forward to playing anytime we can," Faster Pussycat drummer Chad Stewart said. "Playing the Whisky always brings back great memories. We love playing here every time we can."
Taime Downe is the only original, and he sang well. He has held up, as Faster Pussycat continues to tour extensively,
How do they do it when others from the same MTV generation can't? Good songs delivered with passion including their big hit "House of Pain."
At the Whisky, Downe delivered like he had wrote the song that afternoon.
"It's a blessing to have people keep coming out year after year," Stewart said. "This band has been a blast since the last 19 years that I have been in it."
Faster Pussycat plays St Rocke in Hermosa Beach on July 5 and The Canyon in Santa Clarita on July 6 before touring through Portland, Seattle, Denver, Dallas, Las Vegas and lots of other cities.
"We're going to be changing the set up a little bit this year so expect some deep cuts," Stewart said. "Expect some surprises and surprise guests around the country. It's going to be fun. We're excited."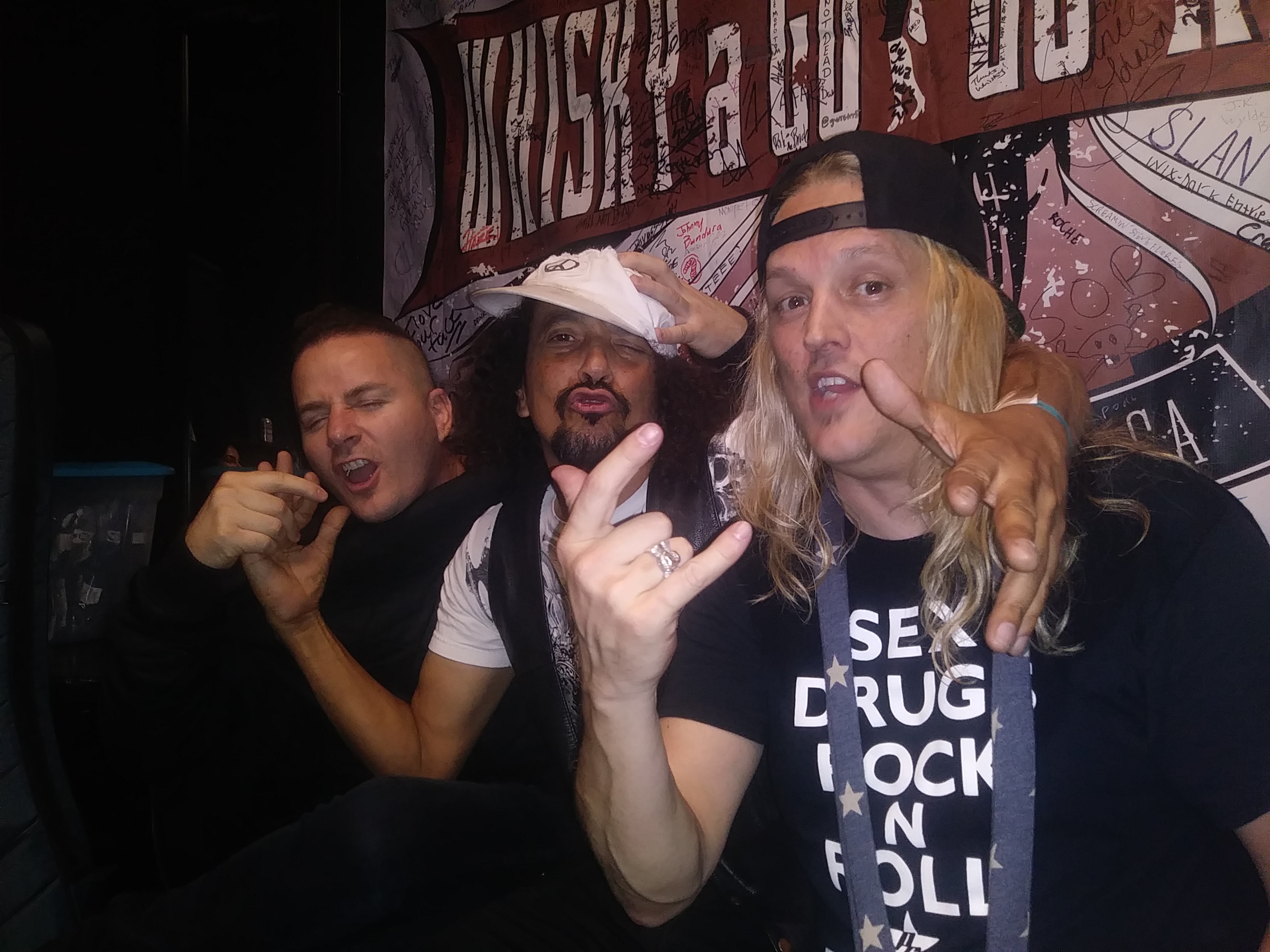 Permacrush hanging at the Whisky on Sunset Strip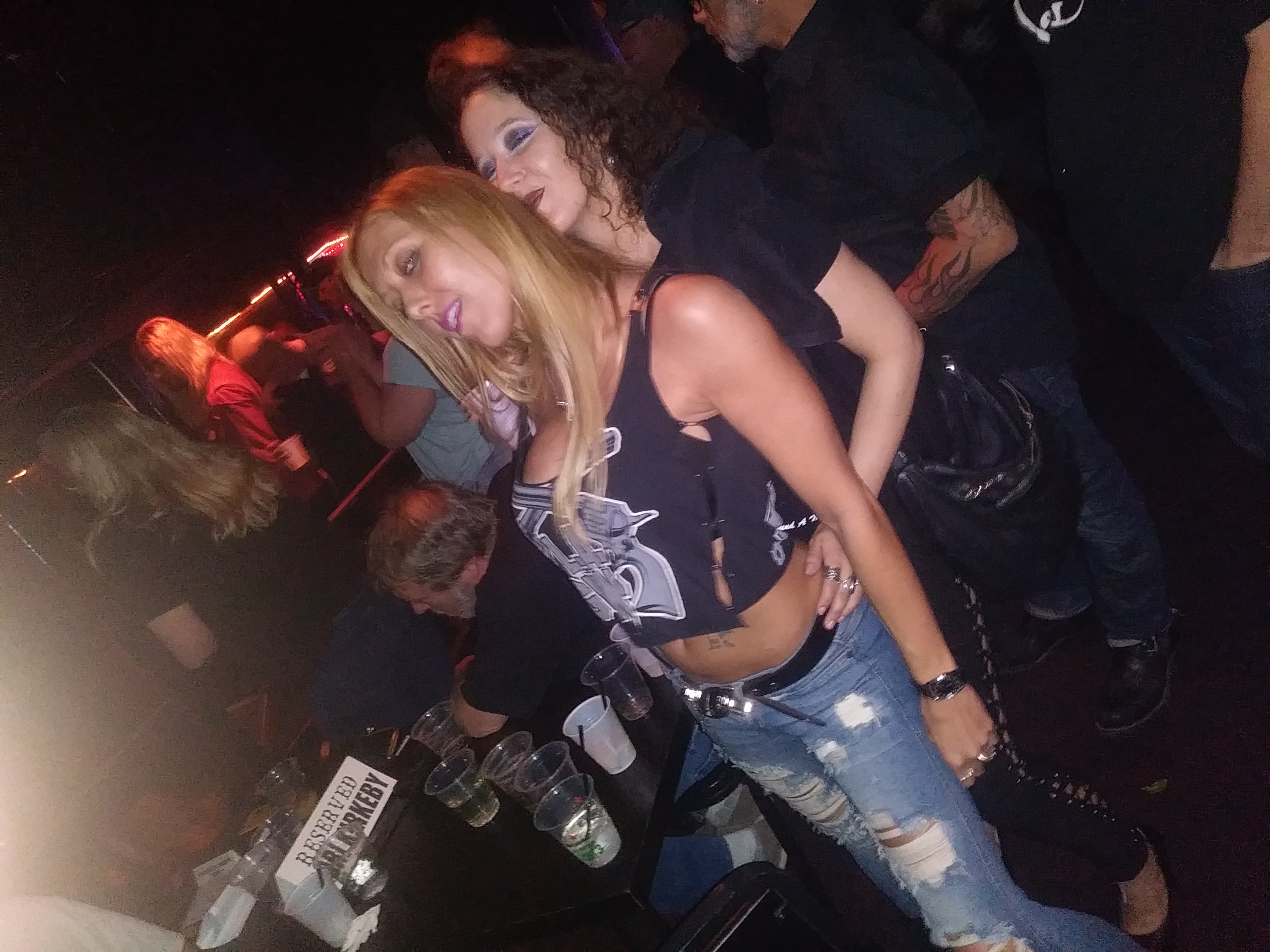 Hollywood's Hot Yoga queen Stephanie Pierce in the House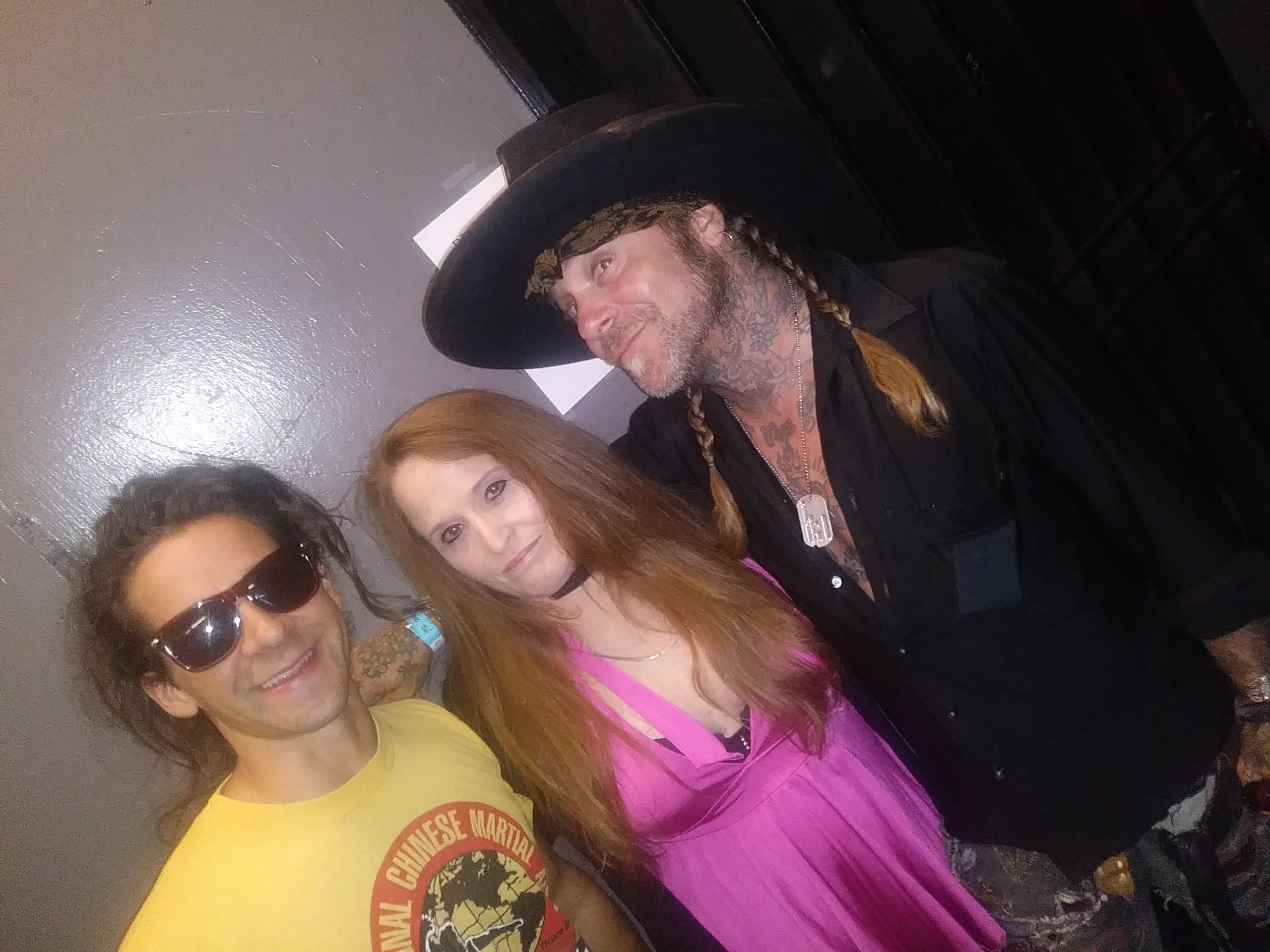 Whisky house agent and resident stud Jake Perry hanging with Charlie Overbey (pka Kit Ashley/Big Bang Babies)
and a lovely female friend backstage at the world's most famous Rock N' Roll club
Meanwhile, Permacrush played just before Faster and nearly stole the whole night with another exceptional performance.
The Los Angeles buzz band ripped through a 40-minute set of catchy retro-style rock, and there were already a lot of people in the legendary club.
"t's always a good time man," Crush said. "To play with Faster Pussycat is always good. I love these 80's shows. People that used to see these bands back in the day still come out."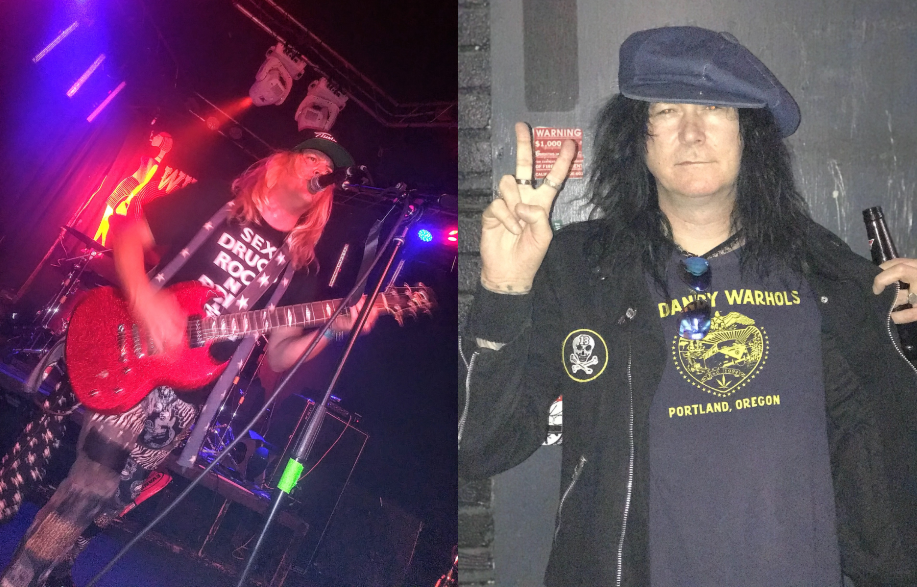 Chris Crush live and Danny Nordahl of Faster Pussycat chillin' in the dressing room
Crush was passing out CDs and signing autographs before finding his way backstage for a chat.
"We just got obviously the liquor sponsorship, and we just got the new guitar deal and we just found out that GMP — the guitar company is the same company that makes guitars for C.C. DeVille and the Warrant guitars — they just confirmed that now I'm going to be getting another custom guitar. It's just like more guitars man."
Permacrush is back in Hollywood on July 27 at The Whisky.
"Then we're playing the Rainbow parking lot party on September 2 with Warrant and The Sweet, and that's going to be a good one," Crush said.
Faster Pussycat summer tour dates listed below.
All dates featuring Don Jamieson of VH1 Classic's "That Metal Show"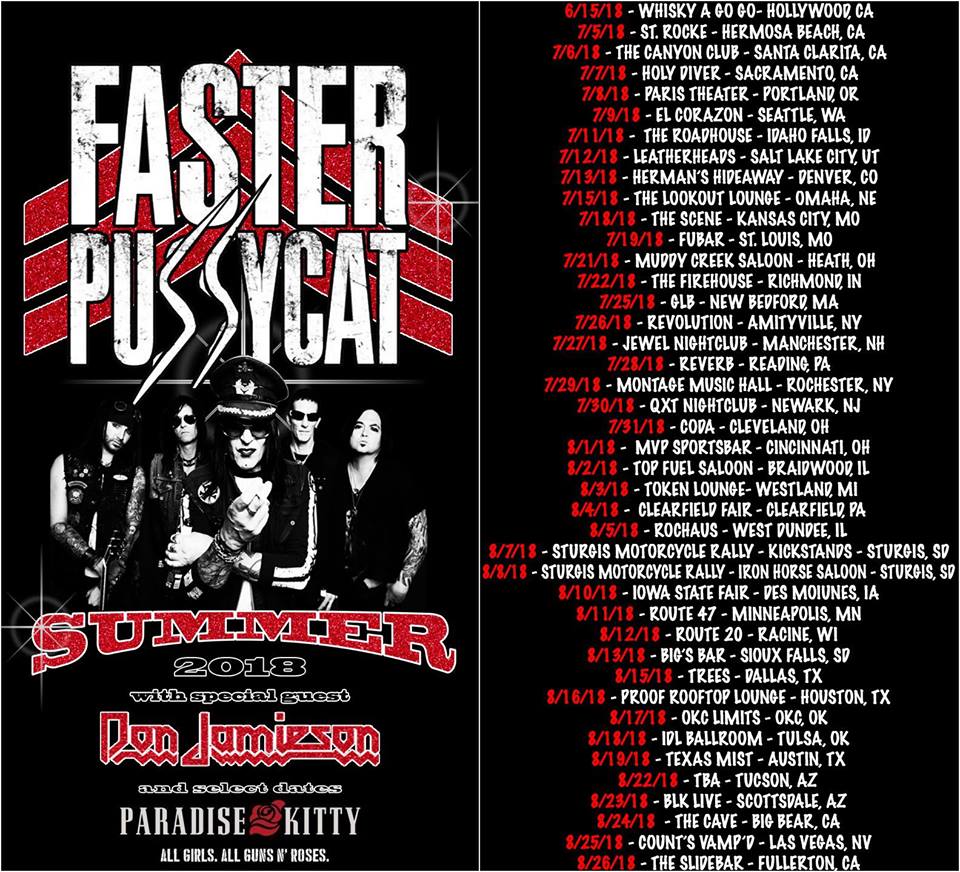 Gerry Gittelson can be reached at gerryg123@hotmail.com