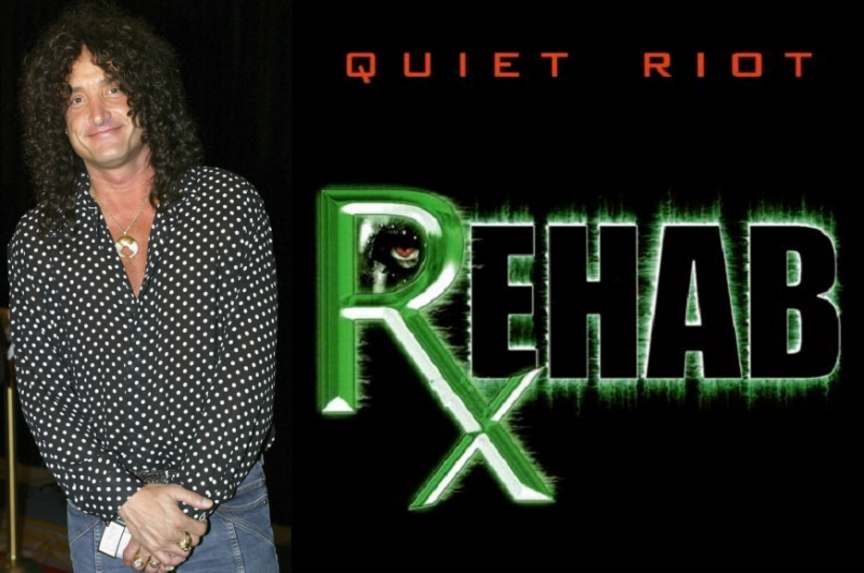 RETRO REVIEW: Quiet Riot's "ReHab" the band's final release with the late Kevin DuBrow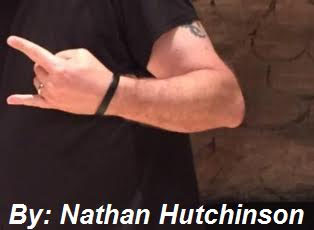 RETRO REVIEW — Kevin DuBrow's wonderfully preposterous rise to world-wide fame and then his stunning fall from mainstream glory is well-documented.
It's a story that is very familiar to almost anyone who owned a Quiet Riot record in the 1980s.
The charismatic, cocky and controversial front man was an international sensation, then just a few years later he was fired by the band that he had founded.
His moment in the spotlight was short.
By the time DuBrow reunited with drummer Frankie Banali almost a decade later, there wasn't much appetite for the party-rock anthems that had made Quiet Riot so successful.
Still, the band pressed on and with varying lineups and members released five more albums between 1993 and 2006. Not surprisingly, those releases went basically unnoticed by the public.
None of them charted or featured singles that received airplay on rock radio.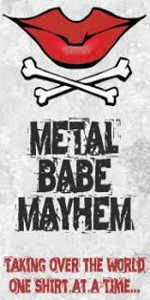 Just a year before the singer's untimely drug-related death, Quiet Riot released the band's final album to feature DuBrow on vocals.
Rehab (2006, Chavis Records) was not an attempt to rehash the long-gone glory years. The band seemed to have very little interest at this point in their career in trying to break back into a music scene dominated by hip-hop, country music and American Idol rejects.
The album didn't feature any songs about horny chicks, wild parties or rebellious youth lashing out at an oppressive society – which, of course, was disappointing to some long-time fans.
Instead, the band produced a mature, deep and very solid collection of tunes that sounded modern and relevant without coming off as a cheap, hollow attempt to sell out and sell product.
The light-hearted 'It Sucks To Be You' is the only semi-retro throwback on a album with songs that focus mostly on relationships and personal introspection.
"You don't give, you just take .. my time and my money .. but, money ain't love," DuBrow snarls on 'Don't Think.'
"You loved me in a supernatural way," is the best moment from the heartfelt 'Old Habits Die Hard,'
and on 'Beggars and Thieves,' DuBrow proudly states, "Fade away, that's OK. I enjoy the ride."
The album definitely has a different feel musically than any other Quiet Riot release. Long-time members Carlos Cavazo (guitar) and Rudy Sarzo (bass) did not perform on the record and Neil Citron (guitar) and Tony Franklin (bass) stepped into those roles.
The influence of DuBrow's close friend Glenn Hughes is also very distinct on Rehab. The former Deep Purple bassist/singer has songwriting credits on three songs – 'Blind Faith,' 'Old Habits Die Hard' and 'In Harms Way' – and does a duet by DuBrow on the closing track 'Evil Woman.'
The Spooky Tooth cover is one of the highlights, with outstanding performances by both vocalists along with great solos by Citron.
DuBrow died just 13 months after the release of Rehab and the album quickly faded into obscurity.
It is currently not available on iTunes or Spotify but can be found on both eBay and Amazon.
Quiet Riot has carried on without its original singer in recent years and the band still plays 'It Sucks To Be You' live, most recently with Seann Nicols on vocals. While the band's biggest hits – 'Cum On Feel The Noize,' 'Mental Health' and 'Party All Night' – are still played almost constantly on FM and satellite radio, the rest of the songs off Rehab have been largely forgotten.
That's a shame, because I'm sure DuBrow would have wanted them to live on even after his death.
Quiet Riot @ WebSite – Twitter – Facebook – The Movie 
Quiet Riot "ReHab" release @ eBay – Amazon  – WikiPedia