FASTER TANGO TOUR
Return To The Sunset Strip Tour feat: Faster Pussycat and Bang Tango summer tour dates announced
HOLLYWOOD, California — Two of the late 80's/early 90's defining acts from the infamous L.A. Sunset Strip hard rock scene FASTER PUSSYCAT and BANG TANGO will be bringing Hollywood across the U.S. this summer with the "Return To The Sunset Strip" summer tour. This will be the first time the 2 bands have toured together in over a decade.
FASTER PUSSYCAT – No band epitomizes Hollywood sleaze more than them. Countless bands have adopted their look and demeanor in order to try and ride the Hollywood wave to success. Most fail. For those bands it's a costume…an act, for Faster Pussycat it's a way of life – touring heavily, rocking the fuck out of every venue they play and keeping the spirit of Hollywood Sleaze alive and well….
BANG TANGO is celebrating their 30th anniversary this summer, the hard-rockin' quintet was one a few L.A. glam groups to incorporate funk into its sound. Their major-label debut, Psycho Cafe, was issued in 1989. MTV's Headbangers Ball gave significant air time to their single "Someone Like You", and eventually it became a mainstay on the dial MTV charts.
The tour will be kicking off at the legendary Whisky A Go Go on June 28th – Initial dates are below, with many more to come:
"RETURN TO THE SUNSET STRIP TOUR" w/ FASTER PUSSYCAT and BANG TANGO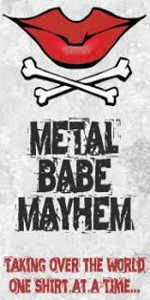 JUNE 28th – WHISKY A GO GO – HOLLYWOOD, CA
JUNE 29th – VAMP'D – LAS VEGAS, NV
JUNE 30th – BLK LIVE – SCOTTSDALE, AZ
JULY 3rd –  SAM's – SAN ANTONIO, TX
JULY 5th – TREES – DALLAS, TX
JULY 9th – THE BASEMENT EAST  – NASHVILLE, TN
JULY 11th – BONNY BLAIR'S – BRANDON, MS (FP Only)
JULY 12th – SIDETRACKS – HUNTSVILLE, AL
JULY 13th – MVP's – CINCINNATI, OH
JULY 20th – THE TOKEN LOUNGE – WESTLAND, MI
JULY 21st – THE FIREHOUSE – RICHMOND, IN
JULY 25th – CLUB XL LIVE – HARRISBURG, PA
JULY 26th – FISH HEAD CANTINA – HALETHORPE, MD
JULY 27th – TALLY HO THEATER – LEESBURG, VA
JULY 28th – QXT NIGHTCLUB – NEWARK, NJ
JULY 31st – LEDO'S CONCERT HALL – LYNCHBURG, VA
AUG 1st –  JERGEL'S – WARRENDALE, PA
AUG 2nd – THE VAULT – NEW BEDFORD, AM
AUG 3rd – THE CHANCE THEATER – POUGHKEEPSIE, NY
AUG 4th – GRANITE ST. MUSIC HALL – LACONIA, NH
AUG 8th – Q CASINO – DUBUQUE, IA
AUG 10th – WISCONSIN STATE FAIR – WEST ALLIS, WI (FP only)
AUG 11th – BIG'S BAR – SIOUX FALLS, SD
AUG 12th – THE ROYAL GROVE – LINCOLN, NE
AUG 16th – HERMAN'S HIDEAWAY – DENVER, CO
AUG 17th – MESA THEATER – GRAND JUNCTION, CO