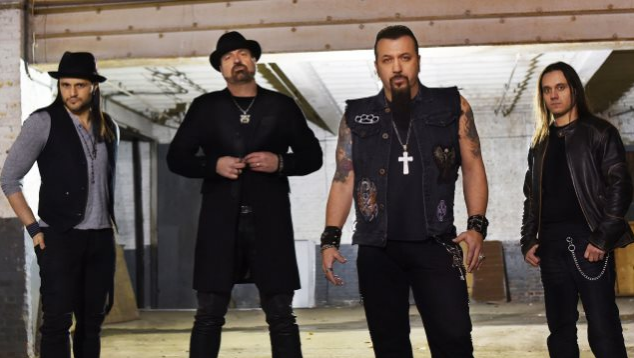 RIP
Adrenaline Mob involved in freeway tragedy, bassist David Z passes away
Blabbermouth — The Florida Highway Patrol has identified the people involved in yesterday's crash that resulted in the death of ADRENALINE MOB bassist David Zablidowsky.
The accident occurred near Micanopy early Friday afternoon when a tractor-trailer veered off Interstate 75 and struck the band's RV, which had pulled off the highway with a flat tire. ADRENALINE MOB was traveling in the RV and a van that was pulling a covered trailer.
According to Gainesville.com, a total of nine people were in the vehicles. One died, six were taken to area hospitals, and the other two declined medical treatment. The majority of those injured were listed in serious condition and one was in critical condition as of late Friday night. Those injured were taken to UF Health Shands Hospital and North Florida Regional Medical Center.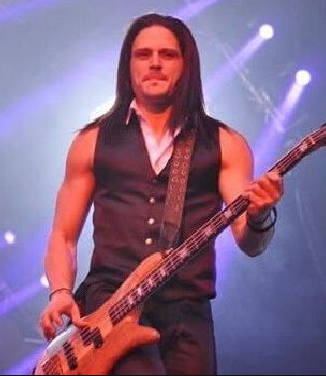 The people in the crash and their injuries, as per the Florida Highway Patrol:
* Robert Edwin Haines, 59, of Largo, driver of the 2014 semi, who was not injured;
* Jason McCole, 41, of Wilksbarre, Pennsylvania, driver of the RV, who was seriously injured;
* Zablidowsky, 38, who was a passenger in the RV (pictured at right). [Note: The Florida Highway Patrol had not released David's identity to the media as of Friday evening, but Zablidowsky's brother Paulie confirmed his passing in a Facebook post.]
* A second passenger in the RV, ADRENALINE MOB singer Russell Allen, 38, of New Jersey, who was seriously injured;
* A third passenger, ADRENALINE MOB tour manager Janet Rains (a.k.a. acclaimed singer Jane Train; apparently misidentified by Gainesville.com as Janet Revis), 48, of Pitts Pond, Pennsylvania, who was critically injured,
* A fourth passenger, Dale Campiglia, 51, of Levittown, New York, who was seriously injured;
* A fifth passenger, Robert Dressler, 45, of Plaines, Pennsylvania, who was seriously injured;
* The driver of driver of a 2003 GMC Sierra, ADRENALINE MOB drummer Jordan Cannata, 27, of West Babylon, New York, who was seriously injured; and
* The lone passenger in the GMC, ADRENALINE MOB's 46-year-old guitarist Mike Orlando of Staten Island, New York, who seriously injured.
Read the full story at Blabbermouth