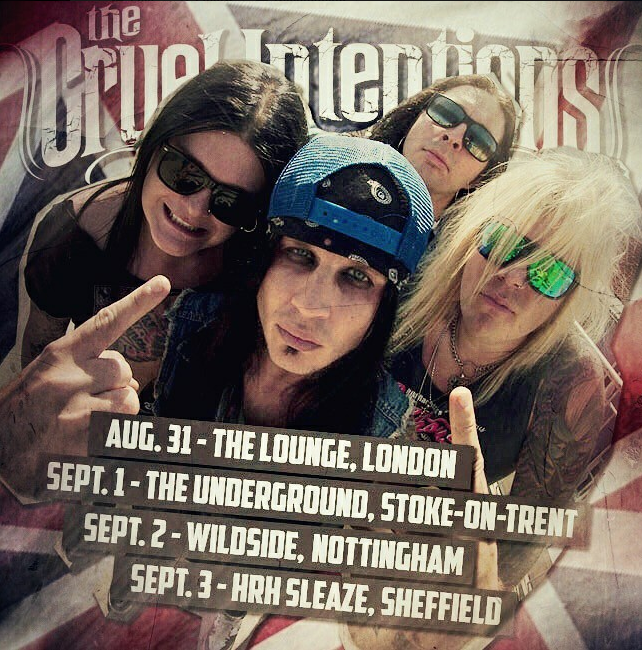 ROCK LIKE ?U.?K.
The Cruel Intentions invade England once again
United Kingdom — Attention United Kingdom sleazerock fans and lovers of the Scandinavian metal movement of the 2000's.
The Cruel Intentions will be in your hood August 31st thru September 3rd, shows in London, Sheffield, Nottingham and Stoke-On-Trent.
Go support the former Vains Of Jenna frontman as he continues to rock n' roll like only Lizzy DeVine can do.
Can these guys still write the riffs and kill them as well?
See the recent upload on the band's official Facebook (below) for that answer.
Damn… good stuff guys.
The Cruel Intentions @  Facebook – Instagram – iTunes – YouTube – Interview –