ROCK YOU LIKE A HURRICANE
80'S IN THE PARK festival postponed from damages caused by Hurricane Irma: New dates February 16th, 17th & 18th 2018
Cocoa Beach, FLORIDA — It has been a rough year for bad weather and a rougher year for 80's music festivals as well.
This time around the blame can be firmly placed on mother nature and Hurricane Irma.
80's In The Park was scheduled for September 22nd, 23rd & 24th in Cocoa Beach Florida but the 3-day music festival and rockcon has officially been postponed due to damages caused by the massive storm.
The local area was definitely hit hard as detailed in an article on Florida Today and it seems some or much of the local area is still without power and water.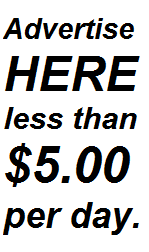 Florida Today writes: "The roof of Sea Aire Motel's closest-to-the-ocean building flew off, flipped onto a second hotel building, and slid across the property in pieces, described Donny Schmidt, superintendent with Calvert Construction and Development of Orlando."
The post contains both images and videos of a long standing beach side motel that lost part of its roof among other significant damage.
80's In The Park has released a statement (see below) on their official Facebook event's page which in part reads: "We have been working non stop on this for 3 days now. We are rescheduling the event to Feb. 16th to 18th at the hotel. All bands have been contacted and we can say at this morning that 19 out of 20 are reset to play in Feb."
As noted above, the new dates for 80's In The Park are February 16th, 17th & 18th 2018.
We're guessing it's not ironic that the new dates line up perfectly for those who are going on the Monsters Of Rock cruise.
MORC sets sail from Miami on February 11th and returns to port in the early hours of February 16th.
For those who planned to attend both, the timing couldn't be better.
See full screen captured message below.