SHE
Ace Frehley "I didn't know if Vinnie Vincent was gonna show up in pants or a dress"
ADELAIDE, Australia  –Kiss bassist Gene Simmons and former bandmate Ace Frehley were recently down under in Australia.
The pair were promoting the Simmons Vault Exprience.
Frehley was very candid while doing the appearance with Simmons.
During a video Q&A interview the crowd asks questions and someone shouts out Vinnie Vincent.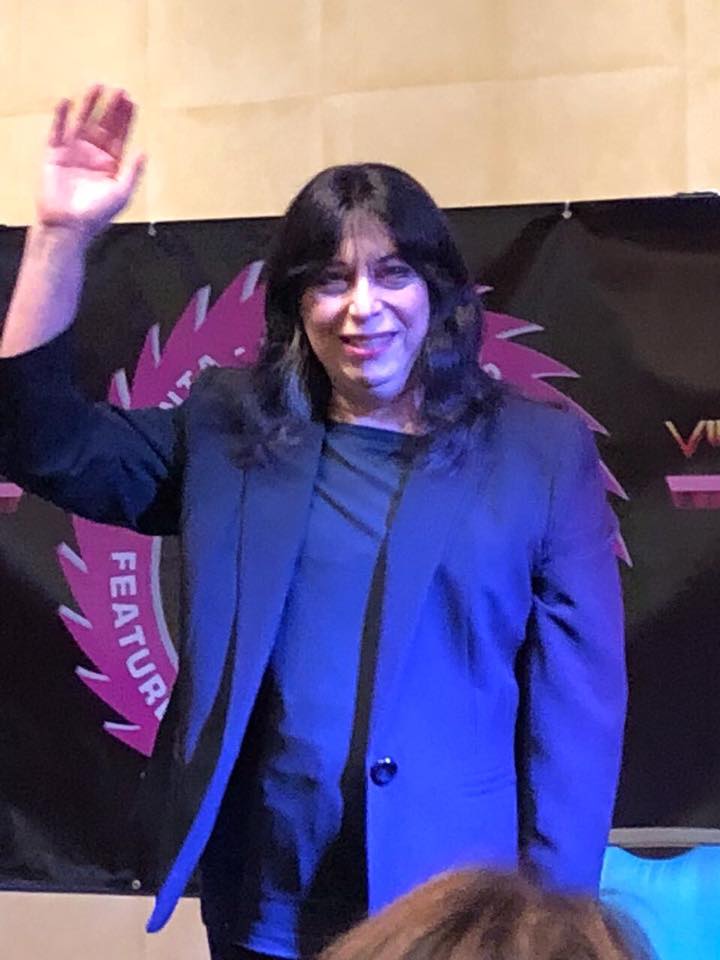 Simmons then goes onto say Vincent is going to be in some legal troubles (around the 15 minute mark).
Sofa King Cool Magazine reports: Gene Simmons says that he believes Vinnie Vincent is "his own worst enemy."
The KISS bassist/vocalist made his comments during a question-and-answer session in Adelaide, Australia, where he is currently on tour with his solo band, supported by original KISS guitarist Ace Frehley.
It seems Vincent recently made attempts to try and trademark some things Kiss related – and it could get ugly for the ex-member once again.
According to Simmons the items included his (Vinnie's) makeup and a Vinnie Vincent logo with use of the name Kiss in it.
Frehley then jokes with the crowd around the 16:30 minute nark saying, "I didn't know if Vinnie (Vincent) was gonna show up in pants or his dress".
Simmons covers his face as the crowd laughs outloud.
Frehley also tells the crowd, "I have never met Vinnie Vincent."
Sofa King Cool Magazine continies with their article writing: "There's something called the classic failure mechanism, which I was told by doctors and everything — I'm not saying he is one," Gene continued. "But there are people who simply cannot handle when things are starting to go their way — success — so they torpedo it by making stupid decisions to make sure they don't succeeed, so they can deal with that. Some people just can't fathom being up there, so they turn to other stuff and torpedo it."
Simmons added: "Vinnie is a great guy, very talented, and maybe, in my view, his own worst enemy — in my opinion."
On July 23, Vinnie, whose real name is Vincent Cusano, filed two applications with the United States Patent and Trademark Office(USPTO) for the word mark "Vinnie Vincent's Kiss". If granted, the registrations will protect the use of the standard character mark of "Vinnie Vincent's Kiss" for entertainment services, specifically "live performances by internationally known musical artist and guitarist Vinnie Vincent," as well as for goods and services, including "compact discs featuring music."
Read the full story at Sofa King Cool Magazine