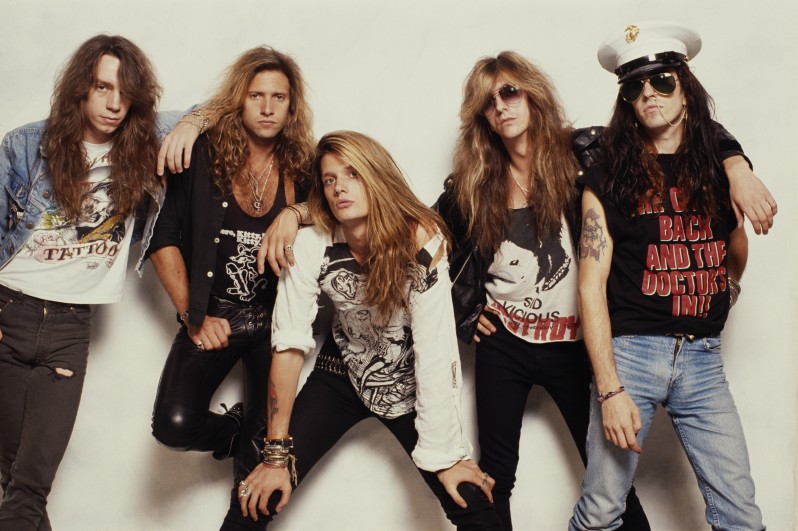 SLIM ROW
Dave 'Snake' Sabo says: "Slim to none" on chance of Skid Row reunion with Sebastian Bach
Blabbermouth — SKID ROW guitarist Dave "Snake" Sabo has once again shot down the possibility of a reunion with Sebastian Bach, saying that the chances of the singer coming back to the band are "slim to none."
During an appearance this past week on the "Trunk Nation" show on SiriusXM channel Volume, Sabo confirmed that "there was definitely dialog that was going back and forth and there was talk" last year about a possible reunion with Bach. "I think everybody was entertaining the idea," he said. "And I think, really, what it ended up being was we realized that whatever it was that tore us apart years ago still existed.
"We got offered a lot of money," he continued. "There was a lot of stuff that's been said about what happened and tours being booked… That didn't happen — tours were not booked. Any offers that came in came through to me and Rachel, 'cause it's our band. So there was a good amount of money being offered. And then with the dialog that went back and forth, it got ugly again."
According to Sabo, the disagreements between SKID ROW's core members and Bach about a possible reunion "had nothing to do with money. I'll tell you straight up — no one was making was more than anybody else," he said. "That was one of the things that we said… Rachel and I and Scotti, we were, like, 'This is easy from that perspective.' I'm not gonna sit there and do it any other way. It was more about control, I think. Other people having a desire to have more control over this thing than we were willing to give. And it was not about anything other than this is our band.
"This is not ego-driven, I promise you," Sabo reaffirmed. "It wasn't about me making more money than you, or you making more… it wasn't about that at all. I guess it was the personality conflicts that existed before, 20 years ago [that are still there]."
Read the full story at Blabbermouth or listen to Sabo on Trunk below