SON OF A GUN
Steven Adler announces another new singer, this guy from a Guns N' Roses tribute band
Instagram — Was it an April Fools or did it just go sideways that fast?
Back in April former Guns N' Roses drummer Steven Adler announced his new singer.
Adler chose former American Idol contestant Constantine Maroulis, and bragged about how great he was.
Then Adler's Appetite did a few Hollywood shows and they were off to Australia in May.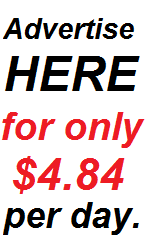 Now in a brand new social media post the drummer announces another new "amazing singer" Ariel Kamin.
Adler took to Instagram writing: "Warming up for today's rehearsal for this weeks shows with my new AMAZING singer @arielkamin"
In our April 25th Metal Sludge article Adler talked about the American Idol singer: "Let me just fucking tell you something… this guy Constantine, who I call 'Casanova'… he came up to New York and I'm, like, 'Oh my God, I got this great rock and roll singer!' I'm finally working with a real superstar again."
Adler added: "I call him 'Casanova' because he's so goddamn sexy. Because he dresses so nice. I wish I was his size so I could double my wardrobe! … He flew up to New York and within five minutes, I wanted to kick his fuckin' ass! And within 10 minutes, I fell in love with him!"
Kamin looks to have previously fronted the Guns N' Roses tribute band Son Of A Gun.
The band and Kamin appear to be based in Argentina.
See clips below of Son Of  Gun playing "Pretty Tied Up" and also performing "You Could Be Mine" with special guest drummer Steven Adler.
Adler has announced the following shows for August.
Thursday 8/23 "The Rose" Pasadena, CA 
Friday 8/24 "Golden Nugget" Las Vegas, NV
Saturday 8/25 "The Canyon Theatre" Santa Clarita, CA