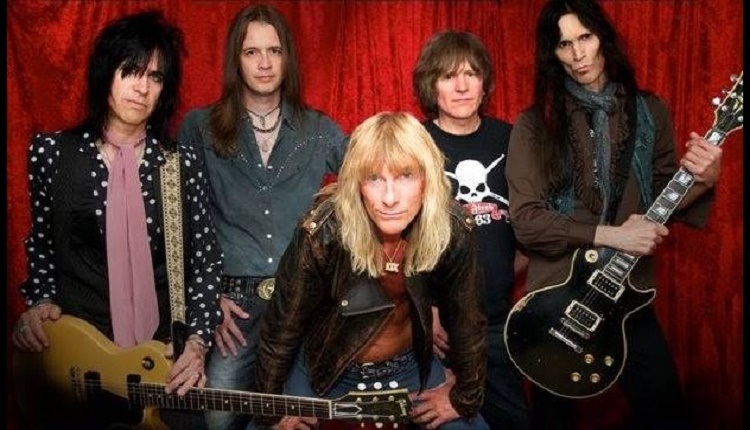 SUN, SAND & ROCK N' ROLL
Kix, FireHouse & Ron Keel featured acts at 80's In The Park this weekend


COCOA BEACH, Florida —  What's better than 3 after parties? – A 3 DAY PARTY !!!!!!
This weekend 80's In The Park will lay siege to the hotel and turn it into a ROCKING HOTEL WEEKEND PARTY!
The annual event will be held at Space Coast Harley Davidson on September 28th, 29th and 30th 2018.
The lineup includes; Kix, FireHouse, Ron Keel of Keel, Jason Bieler of Saigon Kick, Kenny McGhee of Juliet, Nova Rex, Stevie Rachelle from Tuff and many more.
Also the weekend will be hosted by That Metal Show co-host Don Jamieson.
All bands, shows and guest will be rocking around the hotel all weekend.
We will have acoustic and plugged in shows on the ocean deck every day plus headliners at night in the 80S FLASHBACK BALLROOM and of course the famous "MEET AND MINGLE" AFTER PARTIES EACH NIGHT UNTIL THE Wee HOURS OF THE MORNING.
No need for driving and shuttles – just check in and "STAY, ROCK AND PLAY'  ALL WEEKEND
ALL VIP TICKETS  WILL BE ASSIGNED SEATS FOR OUTSIDE STAGE  SHOWS.
It's only the best parts of the event – no filler.
We will have returning acts, some new ones and some surprises as the months unfold. You can be sure of 3 things:
1) You have never been closer to the stage than you will be in 2018
2) As always, we will be loaded with great 80s music all 3 days
3) You will need to ask for Monday off !!!
Stay tuned for more band announcements and get ready for a great weekend.
80's In The Park @ WebSite – Facebook – Twitter – Instagram – YouTube – Tickets –