THE STRUTS ON THE STRIP
The Struts sell-out 4 nights at The Roxy Theatre on Sunset Strip
By: Mike Skillsky
HOLLYWOOD, California — After a brief 3 days off from the stage, The Struts returned with a vengeance Tuesday night in the first of four sold-out shows at the world famous Roxy Theatre in Hollywood.
Billed as The Struts on the Strip, this brief residency reminds me of my own musical formative years when bands like Motley Crue, Ratt and later Poison & Warrant would take over clubs in Hollywood for multiple consecutive nights.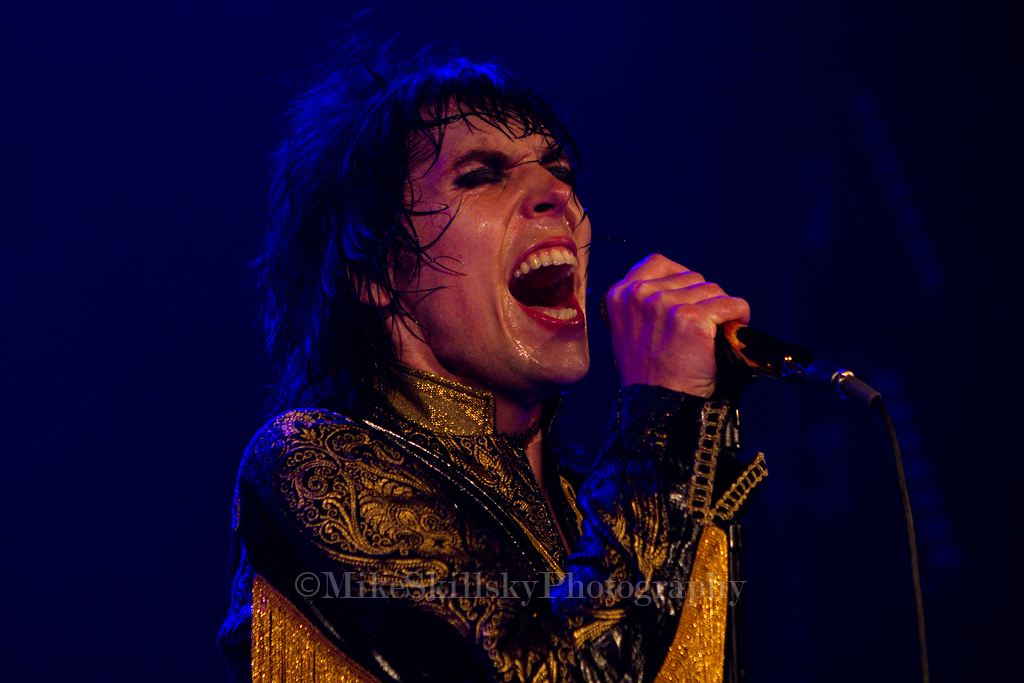 Coming out swinging, they opened with Put Your Hands Up and the audience immediately obliged.  (it doesn't take long for Luke to get the crowd to follow direction) The energy stayed high beginning to end as they continued with a mix of very well received new songs and the familiar. It's not often when a singer announces Here's a new song for you! and the crowd actually cheers enthusiastically rather than running for the beer line.  Their fans are hungry for new material so Luke's promise of a new album coming soon was welcomed news.
This band is definitely a throwback, and not just in the clichéd Queen, glam rock comparison sense, but rather in the way they demand that you have a great time. It's impossible not to. The crowd becomes part of the show.  No, they're not breaking any new ground musically, but what they do they do to perfection. Clever hooks and melodies are all over the place and they're served up by a solid band, with a seriously infectious & talented frontman.   
It's a real joy to see a band like this perform live.  
Go see 'em!