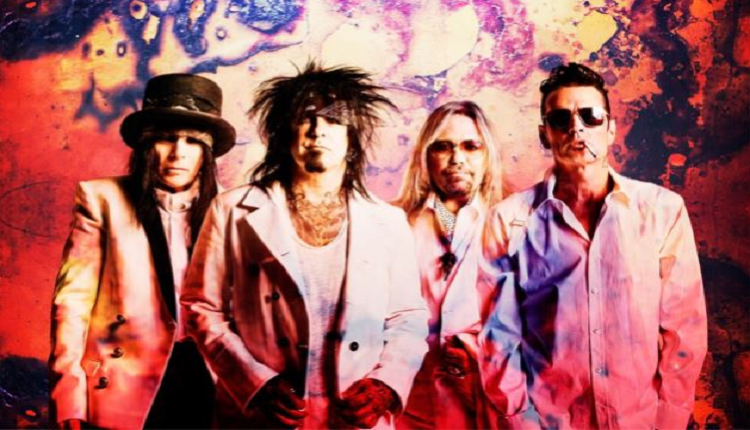 THEATER OF LAME
Nikki Sixx on Motley Crue ending: "When it ended, it didn't end in a good way"
Blabbermouth — Nikki Sixx says that he is happy MÖTLEY CRÜE disbanded because he no longer has to deal with the "drama" of being in a group with three other guys with completely "different ideas."
In 2015, MÖTLEY CRÜE completed "The Final Tour", closing the book on the band's iconic career after performing a total of 164 shows in 72 markets, grossing over $100 million.
To cement the sense of finality, the four members of MÖTLEY CRÜE in 2014 publicly signed a "cessation of touring" contract that prevents any of them from performing under the CRÜEname in the future.
During an appearance on episode 369 of the "Let There Be Talk" podcast with rock and roll comedian Dean Delray, Sixx was asked if he has been in contact with any of his bandmates since the end of "The Final Tour". "I talked to Vince [Neil, vocals]," he said. "Me and Vincetalk and text back and forth. He's a texter, like me. And I've reached out to Tommy [Lee, drums] and Mick [Mars, guitar] a couple of times, [but] I haven't gotten anything back.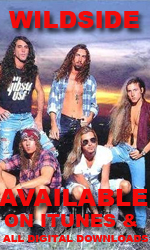 "When it ended, man, it didn't end in a good way," Nikki admitted. "We're all in different ways. But as time went on, I was, like, 'I'm just gonna reach out,' because we were there together in the beginning. I don't wanna reach out and put the band back together; I was just, like, 'Hey, man…,' just reaching out."
According to Nikki, one of the main reasons CRÜE called it quits was the dysfunction that led them to be one of the defining acts of the 1980s and early 1990s.
"When these four guys got together, we agreed on a common idea, and everybody put their skin in the game," Sixx explained. "I don't think Mick Mars was a punk rock fan. I'm a punk rocker at heart — always have been. My attitude is, I love heavy metal, but I was never a super-musician, muso fan. I'd be, like, 'I love what Eddie Van Halen's doing right there,' but I didn't think about it technically. There's other guys in the band that are technical. So they put their skin in the game, I put my anarchy in the game. I'm a huge lyricist fan; that's, like, my driver for everything. And nobody in the band wrote lyrics; I wrote all the lyrics for the band. That was all the messaging. And Vince had this voice; no one else sounded like that. He had a spitfire, Gatling-gun lead-vocal style. He put his skin in the game. No one played like Tommy. Tommywas seventeen, eighteen years old when I met him. He was a monster, and he was hyper — he's a hyper human being. He played hyper and I played simple, and that worked. If I played super busy and he played super busy, it wouldn't have sounded right. So I feel like Tommy's energy was a big driver of the band.
"As the years went, Tommy wanted to be a different guy," Nikki continued. "He fell in love with hip-hop. I have no problem with it, but it was weird for us. We were, like, 'Whoa! Where's Tommy?' And then he went through kind of a… I don't know what that other phase was… [He became] an EDM guy. Anyway, he [was] young and he [was] exploring. But Tommy's thing was, 'Well, wouldn't it be great if MÖTLEY CRÜE did this?' And my thing was, 'I want MÖTLEY CRÜEto be MÖTLEY CRÜE.' So if I'm Angus Young and I'm, like, 'Here's a song called 'Highway To Hell',' and then Tommy is Malcolm Young and comes in and goes, 'Hey, man, wouldn't it be cool if we sound like these other bands?' Angus is gonna say, 'What are you, crazy?' And then there became resentment. And he felt like, 'Oh, Nikki's holding the band back.' I wanted the band to be MÖTLEY CRÜE. And Mick is passive. We did some albums with this producer named Scott Humphrey who made Mick feel horrible about his guitar playing; it was about all sampling and all this and all that. So Mick started to kind of pull out, Vince is in and out of the band. At times, it would be really wonderful with us."
Read the full story at Blabbermouth