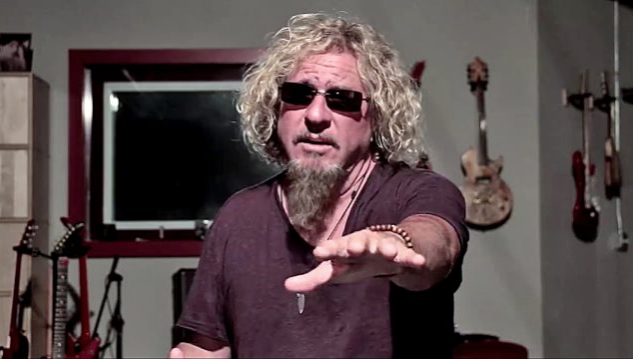 VAN SORRY
Sammy Hagar apologizes to Ed & Alex Van Halen
Blabbermouth — Sammy Hagar has apologized to his former VAN HALEN bandmates, explaining that he just wants to be "friends."
In a clip from this week's episode of "Oprah: Where Are They Now?" airing on OWN (Oprah Winfrey Network), Hagar says (see video below): "The whole VAN HALEN issue, I really put that behind me, and I'm proud of what we did. So I've decided, forgive and forget.
"I ain't looking for nothing from nobody. I don't wanna… I ain't asking to be, you know… get back in the band and do all that again; that's work! I don't wanna do that. No, no, no. I just wanna be friends."
He adds: "I wanna say I'm sorry of anything I said bad about you."
The "Oprah: Where Are They Now?" episode featuring Hagar will air this Saturday, August 20 at 10 p.m.
Hagar told Rolling Stone magazine earlier this year that he would be open to rekindling his friendship with the Van Halen brothers, but made it clear that he would not be the first one to reach out.
"It would be misinterpreted," Hagar said. "I know the way those guys think. 'Oh, he wants something! He wants back in the band. He must be broke.' I'm sorry, but unless they've changed drastically, which when I've talked to people that do know them it sounds like they haven't changed at all, it would be misinterpreted. I also don't want to provoke that. That's not what I'm looking for in my life now.'"
Hagar added that he would be receptive to meeting with his former bandmates if they got in contact. "I'd say, 'Fuck yeah, let's get some coffee,'" he said. "If I did it myself, I'd be way too vulnerable. I'd be in a room with the guys like, 'No, no. You don't understand. That's not what I'm talking about. I just want to be friends. And once we're friends, we can do anything. Until that is proven, I can't be in a band with you guys, or whatever.'"
Read the FULL story at Blabbermouth courtesy of OWN