WAY COOL SR.
A fan reviews Ratt: "Pearcy has the stage moves of a homeless guy and the charisma of a Walmart stock clerk"
RATT
COSTA MESA PACIFIC AMPHITHEATRE @ OC FAIR.
July 13th 2018
By: Tyla Monroe
COSTA MESA, California —  Okay, since none of you fuckers are posting a half assed review I will.
Ratt hit the stage tonight around 9 and played for about an hour. Make no mistake, this is Juan's band now, and he made it known.
He opened with an as yet uncategorized stage move that I will call "Conan the Barbari Juan" Raising the Ax high in the air like a… Well, a fucking ax. One might have expected him to keep his powder dry and save a little something for the encore, but no… He continued his campaign of shock and awe and broke directly into a "SideJuander" He nailed it and set the tone for a great hour of what I guess we are now calling Ratt.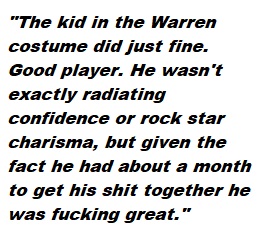 I saw Ratt back in the day when I was a prepubescent little fuck. They co headlined with Bon Jovi if I recall correctly. Even my 14 year old self was unimpressed with Percy as a front man. He had the stage moves of a homeless guy, the charisma of a Walmart stock clerk and stage prattle that made you appreciate the banter of Paul Stanley. Not much has changed, but given his age it seems forgivable now and his voice held throughout most of the set. Juan and the new kids, scabs, whatever you want to call them did an impressive job with the backing vocals. Really good. I'm not even being fucking sarcastic.
About the new guys; The kid in the Warren costume did just fine. Good player. He wasn't exactly radiating confidence or rock star charisma, but given the fact he had about a month to get his shit together he was fucking great. Nailed the leads. Looks wise, I'm wondering if the singer from REO Speed Wagon knows he has a son. Conditioner Bitch, buy some.
The kid in the Robin mask looked the part and accessorized nicely with a flying a V. I'm sure many out in the audience would be shocked to learn "King" is long gone. He didn't have the weight of the world on him like FrankenWarren which allowed him to preen a bit, and he seemed to be having fun with it.
As for Bobby, I don't know why he gets so much shit around here. He just did the work and kept the band on track admirably. I didn't see him grabbing any pussies, smacking any hoes, wearing any skeleton suits or even a MAGA hat. You fuckers are way too rough on him.
They were selling pulled pork sandwiches. I did not have one, however the fired snickers bar is overrated… just get an ice cream instead.
Overall a pretty good show considering the never ending soap opera this band has become. Check them out a Casino near you. It should be well worth the $20 dollar ticket price.
————————
The above as published on the World Famous Metal Sludge Gossip Boards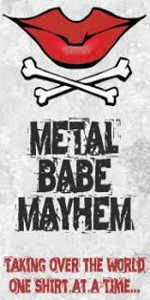 Ratt tour dates for 2018
Jul. 21 – Detroit, MI – Chene Park Amp
Sep. 07 – Hinckley, MN – Grand Casino
Sep. 29 – Las Vegas, NV – Fremont
Oct. 05 – St Charles, IL – Arcada Theatre
Oct. 06 – Manistee, MI – Little River Casino
Oct. 12 – El Paso, TX – Speaking Rock
Oct. 13 – Dallas, TX – Bomb Factory
Oct. 14 – Corpus Christi, TX – Concrete St
Oct. 17 – Little Rock, AR – Arkansas State Fair
Oct. 25 – Worley, ID – Courdalene Casino
Also, some comments from the peanut gallery are also posted below.