WITHOUT LOVE
Black N' Blue scab guitarists meltdown in a war of words on Facebook
Facebook — For anyone who cares, there was a rock n' roll meltdown on Facebook the other night between guitarists.
According to the posts (screen captured below), the war of words was between the guitar players from the band Black N' Blue.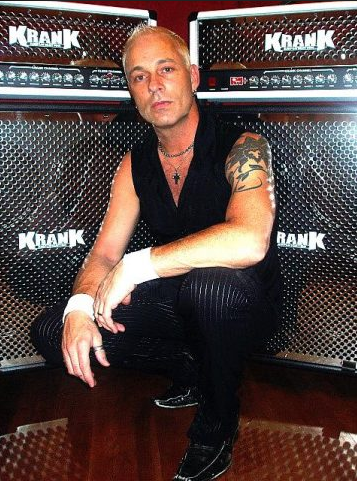 Out of the gate, we must inform you that this schoolyard nonsense did not include original guitar players Tommy Thayer or Jeff "Woop" Warner.
We're pretty sure that Thayer as a current member of the band Kiss and Warner are both beyond name calling.
Espeically via their Facebook feed.
The band's former guitarist Shawn Sonnenchein (inset right) started off the war of words with; "I think I've decided that I won't be playing nice anymore."
Sounds pretty 5th grade, so let's see where it goes.
As the endless feed goes on and on, you will read things like; "You're a backstabbing bitch!"
This is followed by the pair hurling F-bombs back n' fourth; "Fuck You!!!" and "Ok, Fuck me!"
Sonnenchein goes on to allege that Brandon Cook (inset left) was violent with him (Sonnenchein) during a flight.
After which Cook apologizes and admits some type of related incident and offers up it was his 'mistake.'
Sounds like there could be a bully problem here?
Sonnenchein then went on to make accusations about the Black N' Blue camp across the board.
After what adds up to dozens (nearly 50 exchanges) of comments the pair seem to finally come to their senses and stop.
Too late, the damage is done.
The following day all was deleted but not before the internet got ahold of it.
Now it's on the Metal Sludge Gossip Boards and who knows where else.
Sonnenschein posted an apology yesterday (March 9th) for his actions on his Facebook wall. (see below)
Cook did the same (see below) and now considers it a 'private matter'.
Should have thought of that before the 50 Facebook posts.
Hold onto 18, or at least hold onto your thoughts guys – you both looked like morons here.
Going forward it's best to play nice or at least play smart.
Good luck.