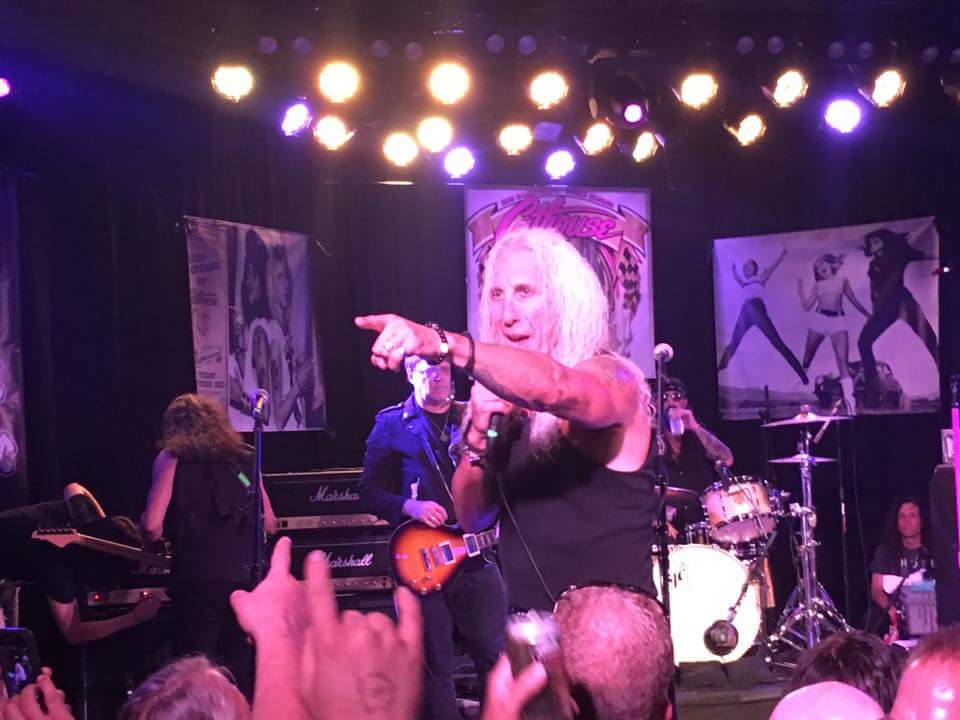 ALL TWISTED
Superstar band Twisted Sister headlines Riki Rachtman's Cathouse anniversary at soldout Roxy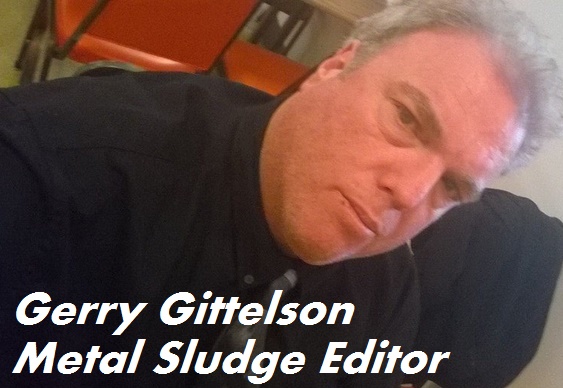 LOS ANGELES,  Calif., USA — Based on his reputation for being among the best in the world at what he does, rock impresario Riki Rachtman was able to sell out the Roxy and Whisky on successive nights to celebrate the 30th anniversary of his iconic club, The Cathouse — without letting anyone know which surprise bands would be performing.
As Spiderman would say, with great power comes great responsibility. You've got to hand it to Mr. Rachtman. Responding to the pressure of expectations, the former MTV host from Los Angeles pulled it off in a big way Wednesday at the Roxy on a balmy California night on the Sunset Strip.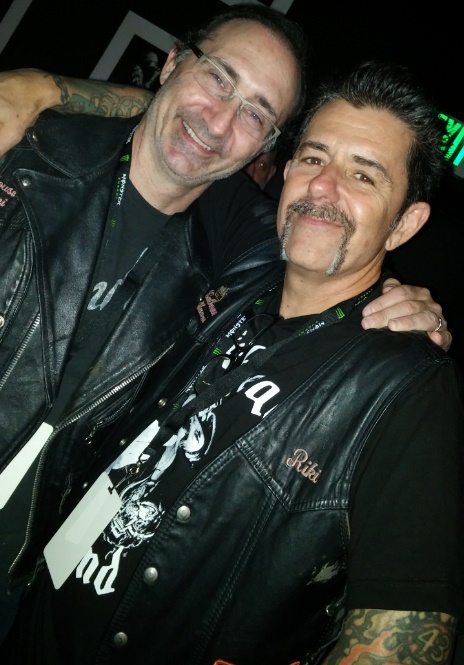 Twisted Sister, the mighty, multi-platinum glam-metal outfit from New York, were the unannounced headliners — every band was unannounced, actually — and wow did Dee Snider and his mates tear the roof off the place.
The thick, standing-room-only Roxy crowd went abolutely wild for "We're Not Gonna Take it" and "I Wanna Rock," as Twisted Sister came on just past midnight to sheer delight.
After drawing a crowd of about 10,000 for his Cathouse event last year (click HERE) at Irvine Meadows, Rachtman opted to scale things done figuratively but NOT spiritually — swearing that the old-school "sleazy club" feel of what the Cathouse used to be would prove more compelling than an arena event.
The kid was right.
"See what I can do when I do it alone?" Rachtman said. "The hard part was keeping it secret. That part was really hard."
Rachtman gets to do it all over again for Part 2 tonight the Whisky. Like the Roxy fest, the Whisky event sold out months ago the first few minutes tickets went on sale.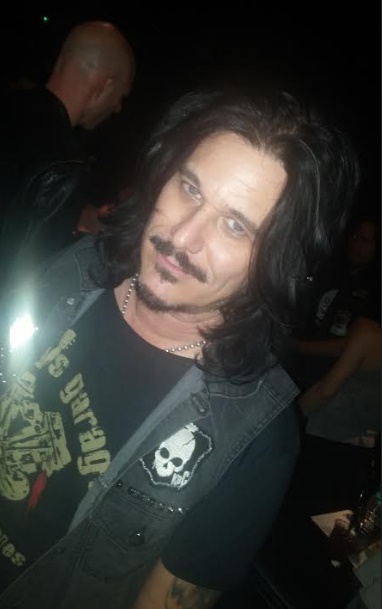 Faster Pussycat was the one band everyone expected because singer Taime Downe had co-founded the Cathouse with Rachtman, and sure enough the glam fivesome arrived ready to party with a set of originals starting with "Cathouse" — big surprise, huh? — then going directly into "Bathroom Wall."
The mostly female crowd up front pushed close enough to breathe in Downe's cigarette smoke — wow, you're allowed to partake inside now? — as drummer Chad Stewart held together a wall of sound with his pounding and stomping behind the kit.
"Got your number on the bathroom wall/And I decided it's about time I made the call"
Downe was always a great lyricist, and after three decades of Marlboros and Jack Daniels, the raspy-voiced frontman still sings his ass off.
"We've played the Whisky, but it's been a long time since we played the Roxy," Downe said. "I don't even remember how long."
In fact, you have to go all the way back to 1987 when Faster shared the Roxy stage with another up and coming outfit that night called Guns N' Roses.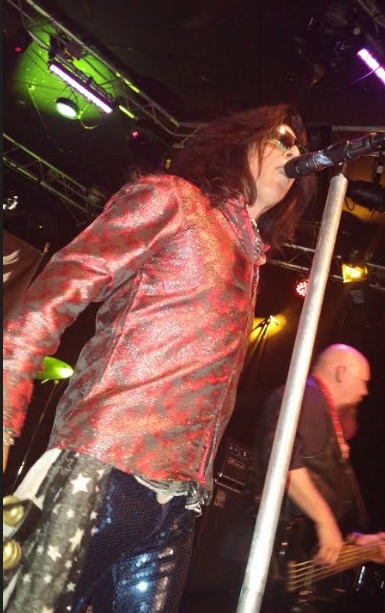 Gilby Clarke also performed. The former Guns N' Roses guitarist played a couple of GNR classics mixed in with a Rolling Stones selection and a couple of others, as the acts all were limited to a tight 20 minutes.
Metal Sludge says if you can't be great for 20 minutes, you shouldn't be up there at all, right?
Junkyard, Jetboy and Little Caesar also performed.
Junkyard had a strong, positive reaction from the crowd. Jetboy proved revitalized with the addition of new bass player Eric Stacy, who was a star for Faster Pussycat during the band's prime years in the late 1980s and early 90s. Little Caesar succeeded, too.
Meanwhile, the Whisky was popping, too, with old Sunset Strip favs London still going at it in an unofficial after-party for the Monsters of Rock Cruise, which returned to port a few hours earlier.
London still plays loud and fast, led by longtime singer Nadir D'Priest, ex-Giuffria drummer Alan Krigger and ace keyboard player Eric Ragno. Metal Sludge peaked in just as London was starting up, and D'Priest still has the confidence of John Holmes on Ecstasy.
After the Cathouse event ended — a scheduled all-star jam was pushed till tonight at the Whisky — the VIPs crowded upstairs for a late party at On The Rox, and that's when the debauchery really kicked in; thank god there were no vice officers!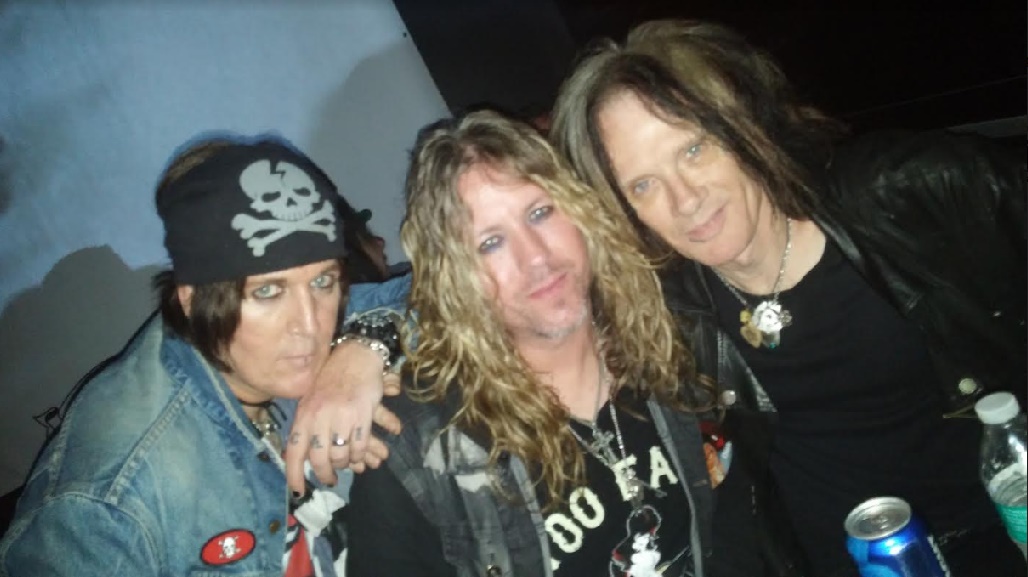 Gerry Gittelson can be reached at gerryg123@hotmail.com