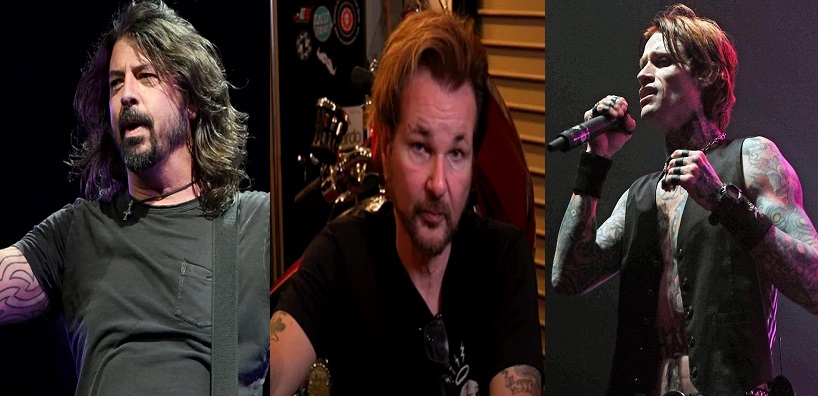 Metal Sludge — Just when it seemed like rock n' roll was making a big comeback in recent months, there is concerning news.

Poison drummer Rikki Rockett has posted a new video on his official YouTube channel and stated: "I got vaccinated and still got Corona Virus! WTF?"

Rockett went onto explain how he has tested positive for COVID-19 but he was fully vaccinated months ago.

Rockett who is also a Cancer survivor speaks at length about his experience in recent days and that it has also affected his family.

In related news, both Buckcherry and Foo Fighters have canceled some of their current touring dates as members of each respective group (organization) have also tested positive for COVID-19.

Buckcherry took to social media with a message to their fans that reads as follows:

"To The Fans – We just discovered that two of our band members have tested positive for COVID-19. Out of an abundance of caution and for the safety of all involved, we will be canceling all shows until July 30th in Columbus to allow them to recover and to quarantine.

"While we know this is a disappointment, please know that the safety of our fans is of the utmost importance to us and we will use every effort to reschedule the 9 shows prior to that date.

"We greatly apologize for the inconvenience. Please hold on to your tickets and stand-by for more information."

Buckcherry will postpone 2 weeks worth of dates (8 shows in total) which are noted on their posting on their official Twitter.

Foo Fighters have posted as well regarding this weekend's show in Southern California writing:

"Despite having made every effort to follow CDC guidelines, protocols and local laws, there has been a confirmed Covid-19 case within the Foo Fighters organization" wrote Foo Fighters on their Instagram.

The band then stated that their show at the "Forum" in Los Angeles on Saturday July 17th will be postponed and play at a later date.

Stay tuned to all of these band's social media for news and updates.