AMERICAN HAIRBAND
Tuff and Stevie Rachelle announce shows from Romania to Rocktember
LOS ANGELES, California  —  Tuff announce first shows of 2018 and their first performances since late 2016.
After taking all of 2017 off Tuff have dotted the calendar with select shows for the late summer and fall.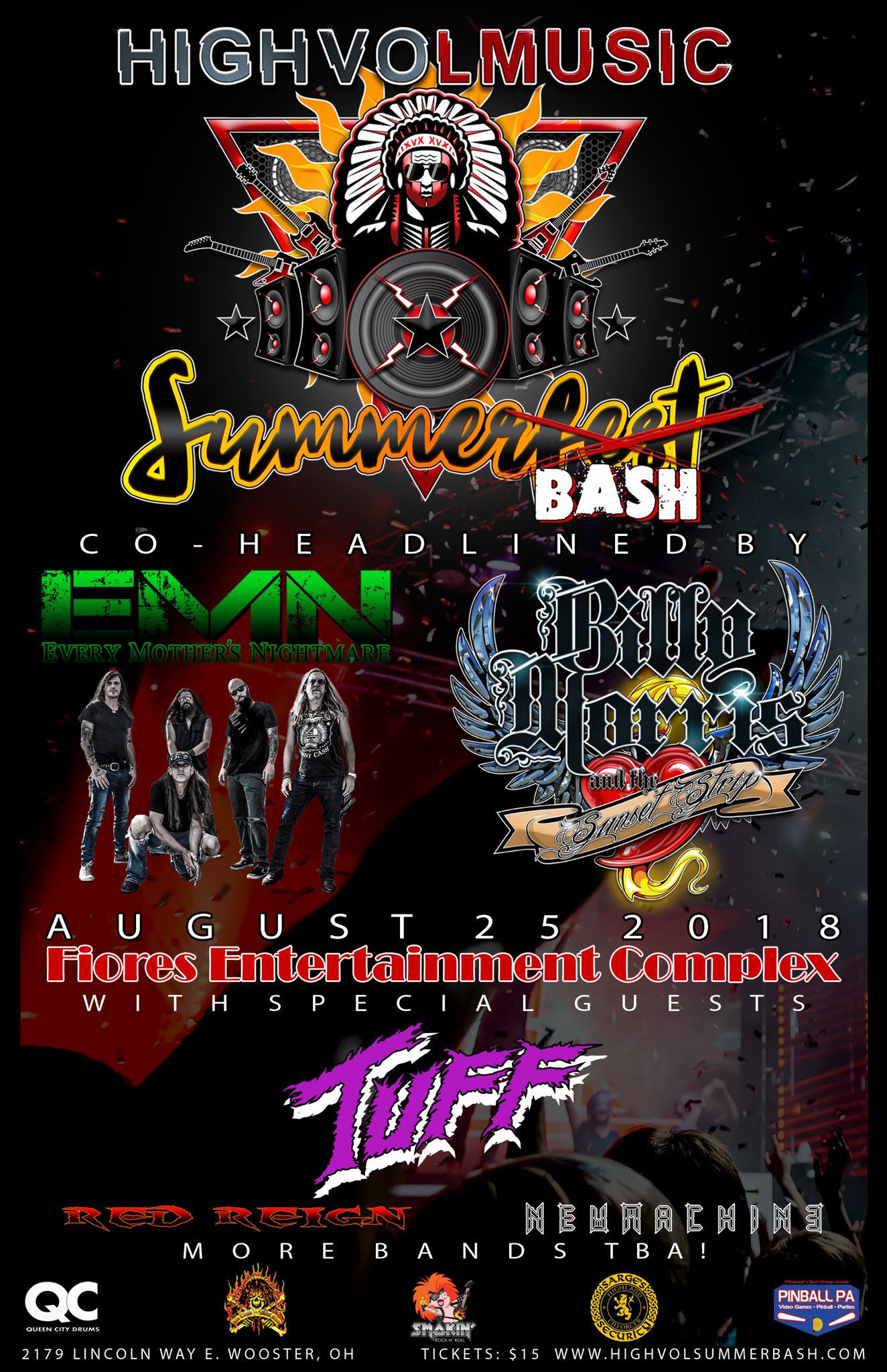 The band will appear in predominantly midwest states playing shows in Michigan, Ohio, Wisconsin and appearing at the annual Rocktember show in Hinckley Minnesota.

Aside from the Tuff shows, Rachelle will do select appearances this summer with bands in Eastern Europe with dates already announced in Romania and Hungary.
Tuff have also been added to the Monsters Of Rock Cruise in February 2019.
Tuff feature 2 classic era members in vocalist Stevie Rachelle (vocals) and the band's co-founder Todd "Chase" Chaisson (bass).
The Sunset Strip veterans also feature Billy Morris (Warrant, Quiet Riot) on lead guitar and their mid-90's drummer Jimi "Lord" Winalis.
Rachelle and Chaisson both have other projects that are filling time and space where Tuff is not.
Chaisson is the co-owner of Smokin' Rock & Roll, a Cleveland based food truck company that speacializes in smoked meats along with catering parties and events.  The business is co-owned by the band's guitarist Morris.
Look for a new solo CD by Morris "Holdin' All The Aces" on HighVol Music to be released later this summer.
Rachelle as many know runs this beloved website along with fronting the German band Shameless, the Brazilian band Tales From The Porn and every Packer fan's favorite Cheeseheads With Attitude.
Rachelle who is a native of Wisconsin will be inducted this weekend into the Wisconsin Area Music Industry Hall of Fame.
The annual event in its 38th year will be held at the "Performing Arts Center" in Appleton on Sunday May 20th.
Look for the guys in 2018 and 2019 to add more dates.
Tuff / Stevie Rachelle dates….
May 20th "WAMI Awards Show" Appleton, WI   *Stevie Rachelle Hall of Fame induction >Info<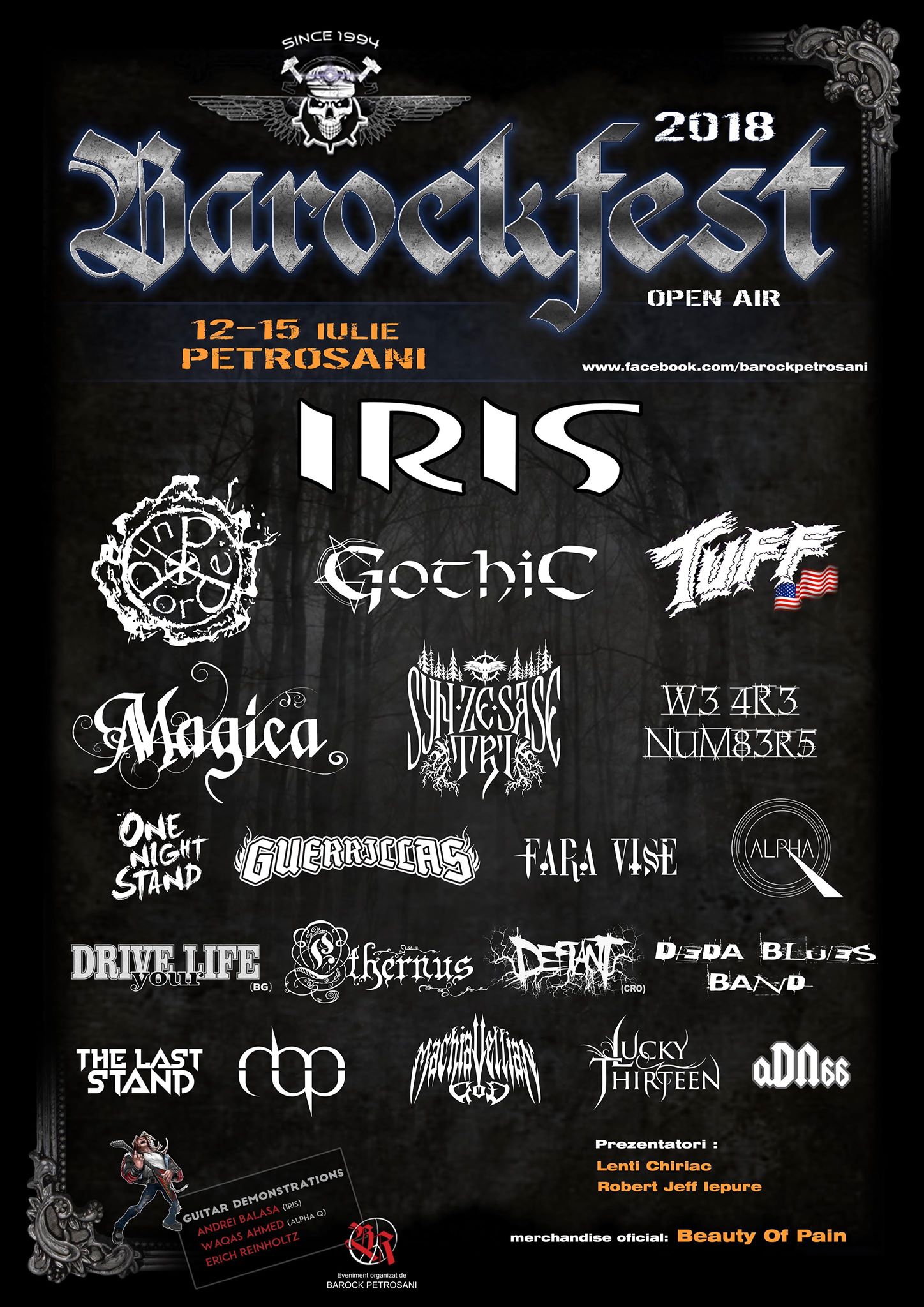 July 14th "Barock Festival – Open Air" Petrosani, ROMANIA  * Stevie Rachelle of TUFF  >Info<
July 18th "Robot" Budapest, HUNGARY  * Stevie Rachelle of TUFF w/ Joystix  >< >Tix<
July 19th "Quantic Club – Open Air" Bucharest, ROMANIA * Stevie Rachelle of TUFF >Info< >Tix<
July 20th "Arca Bar" Vama Veche, ROMANIA * Stevie Rachelle of TUFF >Info< 
August 24th "Downstairs at Joy Manor / Token Lounge" Westland, MI (Detroit) >Info<>Tix<
August 25th "Flore's Ent. Complex" Wooster, OH (Cleveland)   *SummerBash >Info< w/ EMN & Billy Morris Band
September 6th "Phat Headz" Green Bay, WI >Info<
September 8th "Grand Casino" Hinckley, MN   *Rocktember >Info< w/ Tesla, Queensryche, Lynch Mob, Autograph & Herricane Alice
September 28th "80's In The Park" Cocoa Beach, FL   >WebSite<  *Stevie Rachelle appearance
September 29th "80's In The Park" Cocoa Beach, FL   >WebSite<  *Stevie Rachelle appearance
September 30th "80's In The Park" Cocoa Beach, FL   >WebSite<  *Stevie Rachelle appearance
October 2018 "TBA" Campinas, BRAZIL (South America)   Tales From The Porn *Feat: Stevie Rachelle
October 2018 "TBA" Curitiba, BRAZIL  (South America)   Tales From The Porn *Feat: Stevie Rachelle
October 2018 "Manifesto" Sao Paulo, BRAZIL (South America)   Tales From The Porn  *Feat: Stevie Rachelle

Feb. 24th 2019 "Monsters Of Rock Cruise" >WebSite< Ocho Rios, JAMAICA & ISLE OF LABADEE w/ Tesla & 30+ bands
Feb. 25th 2019 "Monsters Of Rock Cruise" >WebSite< Ocho Rios, JAMAICA & ISLE OF LABADEE w/ Tesla & 30+ bands
Feb. 26th 2019 "Monsters Of Rock Cruise" >WebSite< Ocho Rios, JAMAICA & ISLE OF LABADEE w/ Tesla & 30+ bands
Feb. 27th 2019 "Monsters Of Rock Cruise" >WebSite< Ocho Rios, JAMAICA & ISLE OF LABADEE w/ Tesla & 30+ bands
Feb. 28th 2019 "Monsters Of Rock Cruise" >WebSite< Ocho Rios, JAMAICA & ISLE OF LABADEE w/ Tesla & 30+ bands
March 1st 2019 "Monsters Of Rock Cruise" >WebSite< Ocho Rios, JAMAICA & ISLE OF LABADEE w/ Tesla & 30+ bands

Tuff @ Facebook –  eBay – Amazon– iTunes – Instagram – Twitter – Store – Discogs – YouTube –
Stevie Rachelle @ Twitter – Facebook – Facebook 2 – Intsagram –  Reverb Nation – Metal Sludge –