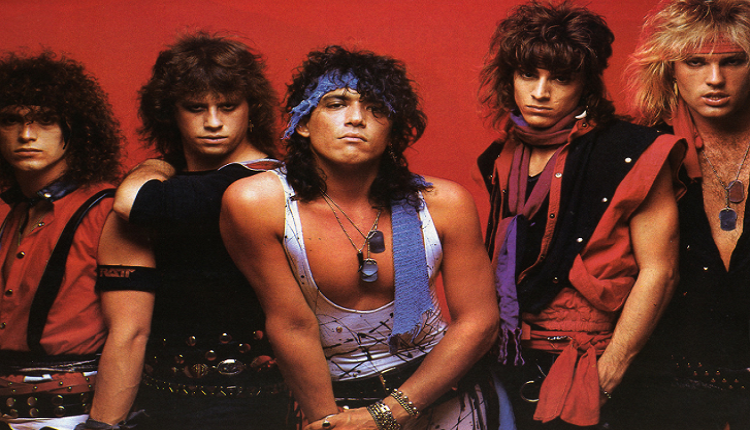 AND THE WINNER IS
Court ordered judgement in (RATT) WBS, INC. Vs: Juan Croucier lawsuit
LOS ANGELES, California — We at Metal Sludge are not lawyers or claim to have any extensive knowledge of this case. However, we have found this public link to what appears to be a court ordered judgement in the WBS, INC. Vs; CROUCIER case.
The public link appears to have been dated November 8th 2016 and notes the filing as Case No. CV 15-07251 DDP (JCx).
According to the online documents it appears to be favorable for Juan Croucier and the WBS, INC. (Bobby Blotzer, Warren DeMartini) suit against Croucier has 'failed'.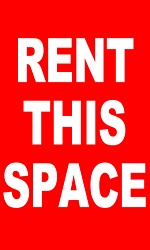 It also appears that additional lawsuits from WBS, INC. have been dropped based on the outcome of the case Vs; Croucier.
For those not fully in the know of who was who in this lawsuit, WBS, INC. (Bobby Blotzer, Warren DeMartini) are the Plaintiff's in the case noted. Where as Juan Croucier is (was) the Defendant.
Dean D. Pregerson was the listed as the District Judge on the case.
In section IV (4) of the case there is a "Conclusion" noted that appears to DENY Plaintiff and GRANT the Defendant.
There is another article detailing some of the case found on an online blog titled Prperty, intagible. The article was written by Pamela Chestek and published on November 14th.
Metal Sludge published related articles on Stephen Pearcy's cryptic message "Justice is Peace. TBA" back on November 19th. And again on November 25th titled "Time to RATT N' ROLL again". Both articles appeared to be pointing at some form of 'victory' from the singer's related camp.
We have pasted portions of the online court findings below. To read the full online report go HERE.
IV. Conclusion
For the reasons stated above, Plaintiff's Motion for Summary Judgment is DENIED. Defendants' Motions for Summary Judgment are GRANTED.
IT IS SO ORDERED.
FootNotes
1. It has not escaped the court's attention that Plaintiff's submissions undisputedly violate several of this district's local rules. In the interest of resolving matters on the merits, the court denies Defendant Croucier's request to strike Plaintiff's Motion. (Dkt. 159.) Plaintiff's "Response" to Croucier's request, however, is not well-taken. Plaintiff's attempt to impugn Croucier's motives in making the request does nothing to excuse or justify Plaintiff's violations. Plaintiff's counsel is cautioned that the court expects full compliance with all procedural rules, and that further violations may result in sanctions.
2. The word and design marks at issue were registered in 1985, and bear registration numbers 1383345, 1383344, 1368246, and 136824.
3. In 1995, Pearcy wrote another letter disclaiming authorship of the 1992 writing, confirming that he had withdrawn from the band, and maintaining that the RATT Partnership no longer existed. (Supp. Sherman Decl., Ex. X at 10.)
4. Blotzer's counsel represents WBS in the instant matter.
5. Plaintiff's citation to 15 U.S.C. § 1060(a) (3) is inapt. Although the statute provides that recordation of an assignment is prima facie evidence of an assignment's execution, the issue here is not whether the assignment to WBS was executed, but rather whether that assignment was valid.
6. At oral argument, Plaintiff asserted for the first time that although the Partnership Agreement required the unanimous consent of all the partners to involuntarily expel another partner, it did not require that the writing notifying an expelled partner of his expulsion be signed by all of the expelling partners. Even assuming that interpretation to be correct, there is no evidence that DeMartini ever consented to Croucier's expulsion. The expulsion letter itself only refers to the unanimous vote and consent of "the undersigned," i.e. Blotzer and Pearcy. There is no suggestion in the letter itself that DeMartini ever opined on Croucier's expulsion, and no other evidence in the record to suggest as much.
7. At argument, Plaintiff appeared to suggest that Pearcy's declaration is not credible. Plaintiff has not, however, filed any evidentiary objection to Pearcy's declaration or submitted any evidence, other than the letter itself, that conflicts with or contradicts Pearcy's assertions.
8. Indeed, Blotzer himself does not appear to share WBS' position that Croucier was expelled from the Partnership. Although Plaintiff cites to one of Blotzer's declarations to support the contention that Croucier "was formally terminated from the Partnership," Blotzer stated that Croucier "on his own will and volition[] withdrew from the Band and the RATT partnership." (Supp. Sherman Decl., Ex. 0 at 2.)
9. WBS' unfair competition claim is predicated upon its trademark claims, and therefore also fails.
10. Having concluded that there is no triable issue of fact regarding an essential element of Plaintiff's claim, the court need not address the parties' arguments regarding Croucier's defenses.
11. As discussed above, the evidence establishes that the assignment of the RATT marks to WBS was invalid.
12. Indeed, Plaintiff's Opposition to Hoffman's Motion does not make a single citation to the record.