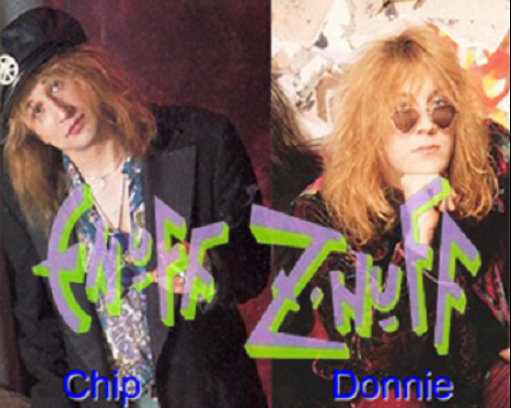 Metal Sludge — Just in time to stir the pot a bit more, we have news from the world of Donnie Vie.

Vie as many know is the original voice, co–founder and main song-writer of Enuff Z'Nuff.

The Chicago native has been in and out of the band with co-founder, bassist and song-writing partner Chip Z'Nuff for many years, but has not been part of the group for the last near decade.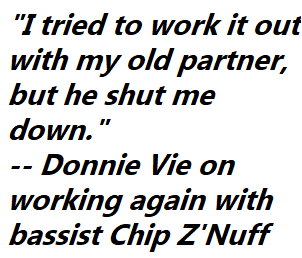 Vie was part of the band during the years 1984–2002 and again from 2008–2013.

Z'Nuff has been the one constant member of the band since inception.

Vie has now taken to his official Facebook today telling fans: " Your gonna see a lot of me in the next few months."

Vie continues: "Not only my new single/ video, new flash drive with over 300 songs ive created over 30 years, but I now possess the name Enuff znuff, and im gonna restore what you loved about it as well this year with a new single and tour with an all-star lineup. I tried to work it out with my old partner, but he shut me down, so ill do it without and wont disappoint you."

One can only assume this is the next chapter similar to what was the L.A. Guns versus Riley's L.A. Guns or the Great White versus Jack's Great White battles.

Fans are interacting with Vie and asking questions on the new post.

One fan asks: "So we are going to see two versions of Enuff Z'Nuff out there soon?"

Vie replies: "Probably not for long. And one enuff znuff cuz i got it now."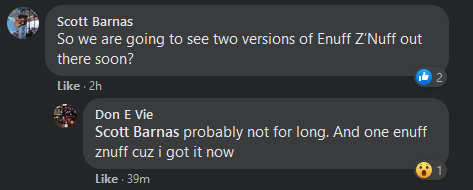 Another fans asks: "So you own half the name or the whole name now?"

Vie answers: "whole thing as i should."


Z'Nuff is currently on tour with his band Enuff Z'Nuff as support to Faster Pussycat on their 40 date "Straight Outta Covid" U.S. tour 2021.

Stay tuned as we see what the next move is from Vie and Z'Nuff.