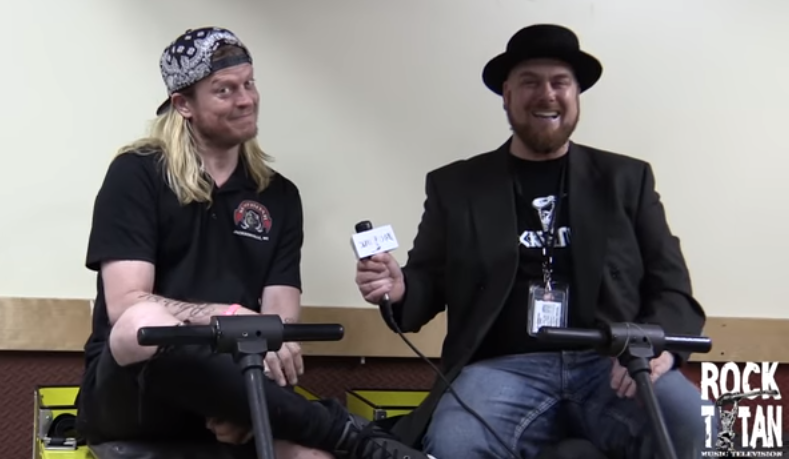 AWESOME NEWS
Puddle Of Mudd singer Wes Scantlin; "I am 11 months sober now… and I feel great"
Rock Titan c/o Blabbermouth – PUDDLE OF MUDD frontman Wes Scantlin appears to have finally gotten his life together after years of legal troubles, canceled or disrupted shows and arrests for disorderly or drunken behavior.
Speaking to Rock Titan before PUDDLE OF MUDD's July 7 concert in Chester, Pennsylvania, he said (see video below): "The last year has been… Getting out of incarceration and then going to CRI-Help in Burbank, California, in North Hollywood, that was awesome — it was really great. I'm 11 months sober now almost to the day, and I feel great. And we're just playing shows [and] rocking."
Scantlin said that he ended up going back to rehab and receiving treatment "because there's really nowhere else to go." He also credited his family and fans for giving him the strength to try to get better.
"I saw VAN HALEN in 1984, on the 'Jump' tour, and I was, like, 'I wanna do that. That's what I wanna do,'" Wes said about his early musical inspirations. "But you don't see all the other stuff that goes with it. So I've learned to deal with it. And with a good family like I've got — I've got a great family, and they've been behind me and supportive the whole time. And all the fans are all supportive. It's good to stop doing something that's killing you."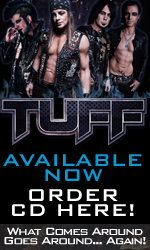 Wes also confirmed that there are plans for PUDDLE OF MUDD to finally release the follow-up to its 2009 album "Volume 4: Songs In The Key Of Love & Hate". (A covers album, "re(disc)overed", came out in 2011.)
"I'm going to work with a really killer producer really soon," he said. "So the new record will be coming out really soon."
Scantlin was arrested at Los Angeles International Airport (LAX) last September after he attempted to board a plane with a BB gun. He pleaded no contest and was banned from LAX unless it involved traveling for work.
Before that, there have been a few tumultuous years for the singer and guitarist. In January of 2016, he was arrested on suspicion of breaking into his former home and vandalizing some of the property.
He skipped two court dates related to the charges later that spring, which led to another arrest.
Prior to that, Scantlin was arrested in December 2015 for possession of a controlled substance and had several previous busts that same year for driving under the influence.
Additionally, he was arrested at a Denver airport in 2015 for taking a joyride on a baggage carousel and taken into custody as far back as 2012 for an altercation with a flight attendant.
He also ended a number of PUDDLE OF MUDD shows in 2016 early with various meltdowns, including one in which he accused a fan of stealing his house.
The above courtesy of  Blabbermouth and the video interview courtesy of Rock Titan